Peyton Manning Rumors: No. 18 Smart to Choose New Team Quickly
March 17, 2012

Joey Foley/Getty Images
While choosing a new home is an important decision in a person's life and something that should never be rushed, it still has to be done in a timely fashion. That's exactly what Peyton Manning is doing.
The future Hall of Fame quarterback is looking to make his way back into the NFL after missing all of the 2011 season with a neck injury and being cut by his former team after years of unyielding service.
Several teams have kicked the tires on Manning, but his decision has to come in before the teams can truly continue their pursuit of other free agents. While each of the teams pursuing the QB has plenty of cap space, whether or not they sign the former Colt is what the offseason is based on.
News of Manning's signing early next week was first reported by NFL Network reporter Albert Breer on Twitter.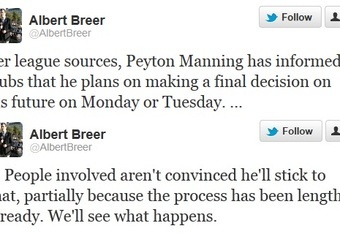 Manning is trying to win another Super Bowl before he leaves the NFL, so finding a team with the ability to win now is the key. Once he finds that team, he needs to sign fast so that team can then go out and get more pieces.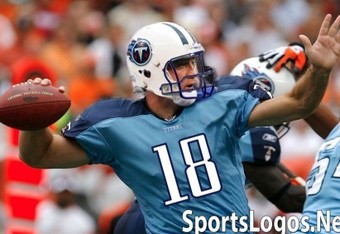 No matter what team it finally ends up being (Denver, San Francisco, Tennessee or another yet-to-be-named team), there still will be work left to do. Manning knows that his decision and the time frame in which it is made will directly influence how much impact his new team's free agency spending spree could be.
All of the teams contending for the services of Manning have much more going wrong than just their QB, so learning of Peyton's decision sooner rather than later will allow them to continue their team-improving efforts.
Once Manning signs, the floodgates will open and the majority of big-name free agents will sign very soon after.
Check back for more on the National Football League as it comes, and check out Bleacher Report's NFL Page to get your fill of all things football.