Amar'e Stoudemire's Favorite Sports Moments of 2008 and 2009 (So Far...)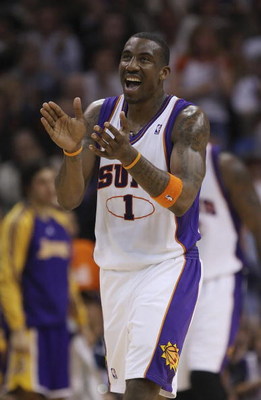 Happy New Year everybody!
2008 was a great year for me and my family, and I feel very lucky to have been blessed with so much good fortune.
As we move forward in 2009 I wanted to take a moment to reflect on all the great experiences I had this past year, as well as give props to some of my favorite sports teams and friends who have excelled at the highest levels of their sport.
Because, even though I'm a 6'10", 245-pound, man-child, dunking machine...I'm still a sports-fan at heart. Enjoy!
Throwing the first pitch at a D-Backs game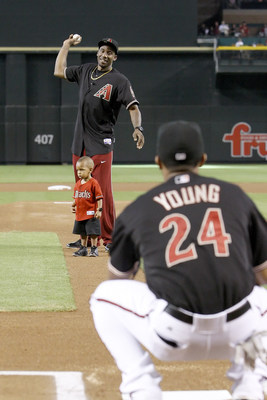 Throwing out the first pitch at the D-Backs game was really special, being that it was my first time doing that, and that I also got to take my son, Deuce, out there with me on his birthday. He was loving every minute of it, and I even think he was one of the youngest people ever to help throw out a ball on the field.
Michael Phelps winning a gold medal at the buzzer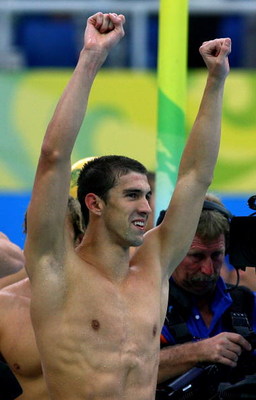 This was one of the craziest finishes that I've ever seen in any sport. I couldn't believe that Phelps came back to win, and it was really cool to know that I was watching history in the making.
My friends winning the Gold Medal at the Olympics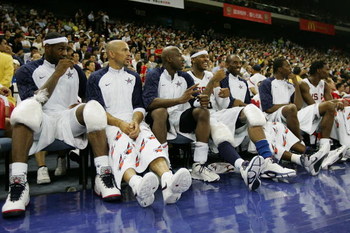 One of the proudest moments I had was watching the USA Basketball Team dominate and bring home the gold at the Olympics in Beijing.
My Sierra Leone Trip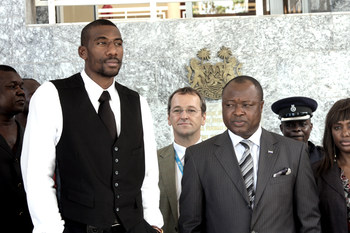 My trip to Sierra Leone last year came together when a friend of mine reached out to me about doing some goodwill work in Africa. I knew it would be a great place to start in helping to make a difference in communities of need.
My Sierra Leone Trip (2)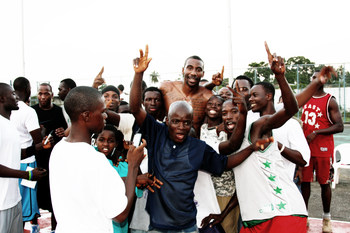 I heard about the Zee Community Development Foundation through my Each 1 Teach 1 Foundation and about their efforts to provide clean water to certain areas of Sierra Leone. This is a trip that I had been looking forward to taking my whole life. It was a beautiful experience for me, something that I'm always going to cherish.
Suns vs. Pacers Game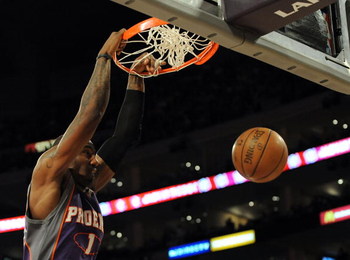 Every so often in sports, players have games where everything just clicks. This was one of those games for me, and the fact that we came back to win—after being down at halftime on the road—made it that much sweeter.
Arizona making it to the NFC playoffs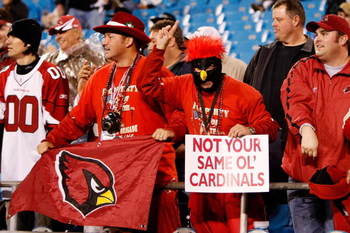 Check out my fellow Arizonians making it into the playoffs! The town is buzzing right now with this being the first time they've ever hosted an NFC Championship game, and the farthest they've gone in the playoffs since 1948.
Florida Gators winning BCS Championship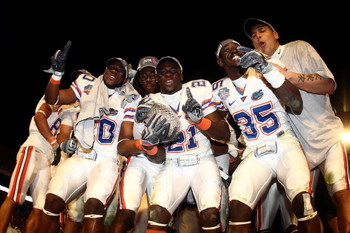 Being from Florida, I'm a die hard Gators fan, and I was ecstatic when they beat Oklahoma in the championship game. It was a great game to watch, and let me tell you, Tim Tebow is one of the most passionate athletes I've ever seen.
Keep Reading

Phoenix Suns: Like this team?