Clemson Football: 2013 Recruiting Targets Still Available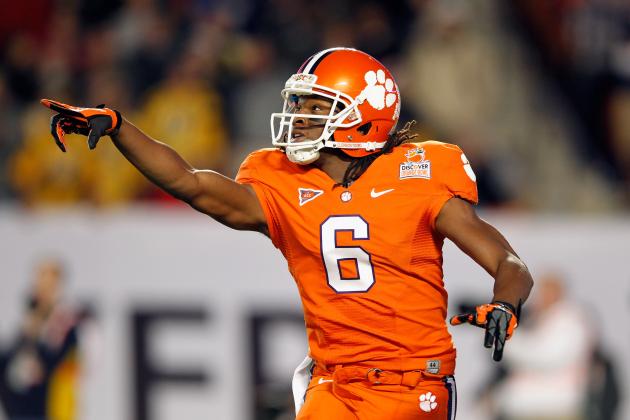 Mike Ehrmann/Getty Images

In college football, recruiting is not something that coaches ever slack off on. On the contrary, it is a year-long process, from official visits in the regular season and the offseason to Junior Day, recruiting is a way of life. And Clemson is not about to take its foot off the gas after bringing in consecutive Top 10 recruiting classes.
But as commitments start to roll in, some recruits pull their names out of the running or eventually fall off the map to attend a college not named Clemson.
Plus, 2013 will be an interesting class for another reason. Due to the number of players Clemson has signed the last two years, there will be a limited number of players signed in 2013. With the Tigers already receiving four commitments, who are some of the top recruits still available to possibly headline Clemson's next recruiting class?
Begin Slideshow

»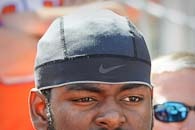 http://www.tigernet.com/view/recruiting_update.do?id=5066
A top offensive line prospect, Tyrone Crowder is still on the table. A guard prospect in Rockingham, NC, Crowder is originally from Greer, South Carolina, and has already taken several visits to Clemson already, according to Tigernet.com. Crowder has already received offers from Alabama, Auburn, Duke, and East Carolina.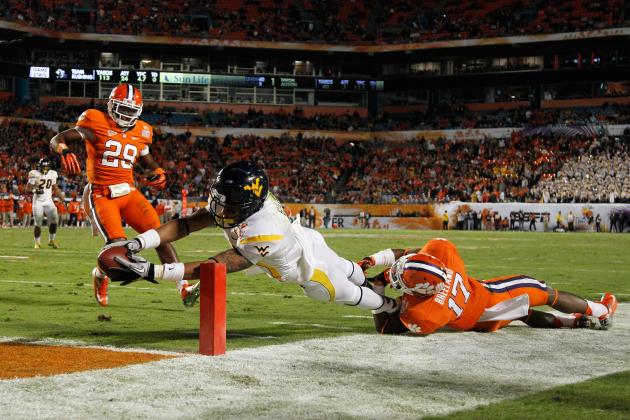 Mike Ehrmann/Getty Images

One of the nation's best defensive backs in MacKensie Alexander has recently decommited from Tennessee, and Clemson is definitely in the running. According to Daniel Lewis of CBSSports.com, Alexander decommited and opened his recruitment once again. Clemson landed one of the nations best defensive backs in Travis Blanks in 2012, and it's possible they could do the same with Alexander.
Alexander has received a number of offers, some of which include Florida, Florida State, Southern California, Ohio State, and Wisconsin.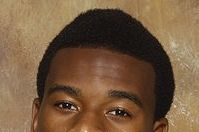 http://www.tigernet.com/view/recruit.do?id=1411
Robert Nkemdiche has the honor of being crowned as the Nation's #1 prospect, and the defensive linemen has Clemson on his list of top schools, according to his Facebook profile.
Nkemdiche is a beast at 6-5, 265 pounds, and is noted to be a physically gifted athlete according to Tigernet. As expected, Nkemdiche has received a number of offers from the likes of Alabama, Auburn, BYU, Georgia, Georgia Tech, LSU, Ohio State, South Carolina, and Southern California.
http://www.tigernet.com/view/recruit.do?id=1753
This 5-11, 185 pound defensive back out of Loganville, Georgia, has already stated that he has Clemson as his leader, which puts Clemson into a good position to land the DB as a possible commitment soon. Clemson is one of three schools to offer him, with the others being Mississippi and Mississippi State.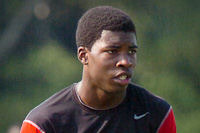 http://www.tigernet.com/view/recruit.do?id=1484
Ahmad Fulwood is a tall, big target at 6-4, and weighing in at 200 pounds. Fulwood is penciled in as one of the best receivers in the state, and a highly sought after prospect outside of the Palmetto State. Besides offers from both Clemson and South Carolina, Fulwood has offers to consider from top football schools like Alabama, Arkansas, Georgia, Florida, Miami (FL), Oklahoma State, Southern California, and West Virginia.