Lehigh Beats Duke: Greatest Upset Ever?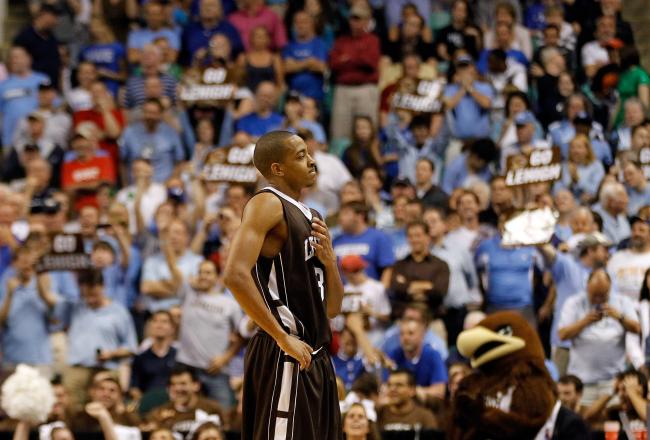 Streeter Lecka/Getty Images
The impossible has now become possible. David has defeated Goliath. Phrase it however you want, but there is only one thing that matters; No. 15 Lehigh defeats No. 2 Duke 75-70.
No. 10 Xavier is hanging around against No. 7 Notre Dame.
Keep your browser right here for a live-blog look at score updates, reaction and instant analysis for all the Madness in the South Region.
Was Lehigh over Duke the greatest upset in the history of the NCAA Tournament?
Thank you all for following! What an incredible day of college basketball, will go down in history as one of the all-time greats.
And that's it folks, No. 10 Xavier will move on to play No. 15 Lehigh on Sunday.
And an intentional foul called against Notre Dame. This could seal the game right here, a very tough way to lose this game.
Very tough call there against the Irish.
Oh my goodness. Atkins made the free throw, and the referee called a lane violation on Jack Cooley.
Down two points, Atkins draws the foul driving to the basket. One and one situation for ND. Down two. Can you say pressure?
8.1 remaining on the clock. One and one for Xavier, no time outs remaining for the Irish
Grant misses an open three pointer from the top of the key. Good look for ND, just could not convert.
Can the Fighting Irish evoke some magic on St. Patrick's Day?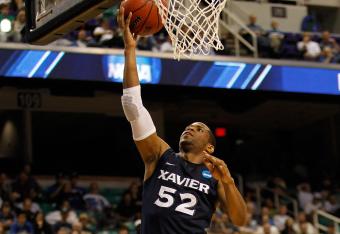 That is a prime time play by a prime time player. Level of difficulty of that shot: 10/10
Incredible high-arcing shot off glass for Tu Holloway. 64-63 Xavier
ND out of control, turns the ball over. Up one point with 32 seconds left. Time out ND
Grant hits a big step back three. Prime time shot right there. ND takes a 3 point lead, 63-60
This is what it's all about. Tie game, 1 minutes remaining
With 1:34 remaining, ND is leading 60-59. Cooley is a perfect 8/8 from the field
Xavier has come back from 10 down to take the lead, Holloway has 23 points, they lead 59-58
One point game here in Greensboro, as if we haven't had enough exciting games to watch today.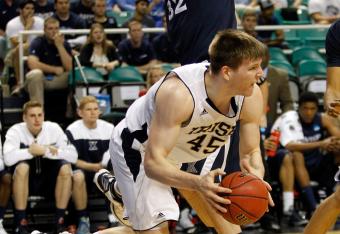 Jack Cooley hits the front end of a 1 and 1. Second free throw rims out. 58-55 ND
Holloway calmly knocks them both down, 57-55 Fighting Irish with 5 minutes left.
Tu Holloway at the line. He has 19 points on 8/12 from the floor
ND's Grant hits a huge three pointer, puts the Irish up 57-53
Tu Holloway is starting to heat up, ties the game at 51
This article is
What is the duplicate article?
Why is this article offensive?
Where is this article plagiarized from?
Why is this article poorly edited?