20 Movie Remakes Ronda Rousey Should Star in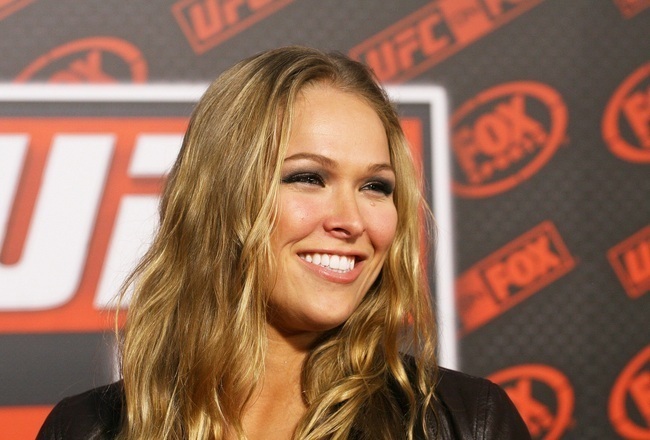 With her recent win over Miesha Tate, Ronda Rousey has become the heir-apparent to Gina Carano as the face of WMMA.
Whereas Carano built her image on striking prowess and good looks, Rousey is a deadly combination of bloodlust and beauty, wielding a vicious submission game and a knockout smile equally well.
Rousey's ascent to queen of MMA was a bloodless coup, the throne vacated by Carano in favor of a place on the big screen.
While the departure of Carano was a blow to the sport, the real danger lies in her decision starting a trend. What if Rousey decides to follow in Carano's footsteps? Where would WMMA be then? The picture is pretty bleak.
But, we are not here to dwell on the negative. We are here to look on the bright side. As is the case with the loss of Carano, WMMA's loss of Rousey would be Hollywood's gain, and there are a number of roles out there suited perfectly for the former Olympian.
The following 20 potential roles are just the tip of the iceberg for Rousey, who could star in an endless number of cinematic masterpieces over the next decade alone.
Enjoy.
Saving Private Ryan
Rousey doesn't win a starring role in this remake, but hey, everyone's got to start somewhere, right?
If you're wondering, Rousey would be the actor responsible for inflicting the wound on the poor soul at the 0:25 mark of the video. She wouldn't physically be in this scene.
Miesha Tate would be cast as the actor you see at that point.
The Expendables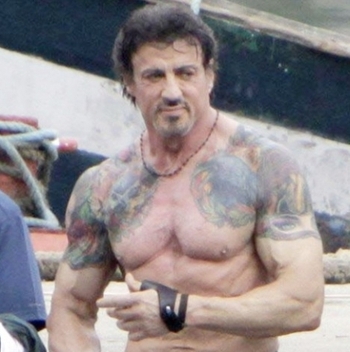 Via Starseeker.com - I'm impressed, but a feminine presence might be nice.
Stallone's action flick assembled two generations of action heroes, and a script that would have made Shakespeare green with envy. The sole missing piece? A bad-ass chick that collects the arms of villains.
A remake could add in a character or just swap Rousey in for any pre-existing one. I mean, let's face it, character development was not the focal point of this movie.
Sub in an attractive, youthful lady for a catcher's-mitt-faced relic, and no one would complain.
Any Jason Statham Movie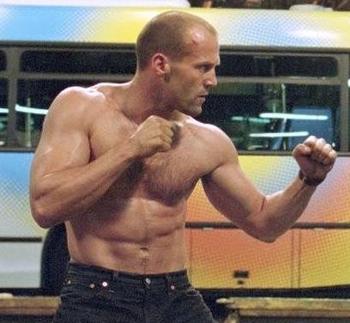 Via Jasonstathamworkoutz.com - Rousey is still scarier.
Jason Statham has made a living out of playing what is essentially the same character 20 different times.
Next time Statham needs a day off, someone ought to give Rousey a ring. Almost as gorgeous, but twice as deadly, Rousey could handle the familiar, quintessential bad guy that has been in every movie ever, just as well as Statham.
Statham can continue working with Guy Ritchie, but for the cardboard cutouts he loves to star in, he should just leave them for Rousey.
Haywire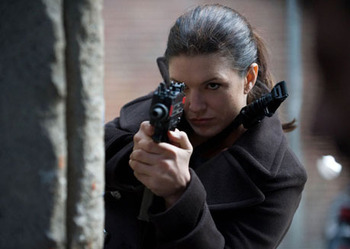 Via Exclaim.ca - Put down the gun and settle it in the cage, Gina.
That's right.
Rousey has supplanted Gina Carano as the face of WMMA, and now she's set to boot "Conviction" out of Hollywood.
At least, we should all start a rumor inferring that's the case. Maybe if she hears it, Carano will fly into a jealous rage that leads her into the cage with Rousey.
It's worth a try.
Bloodsport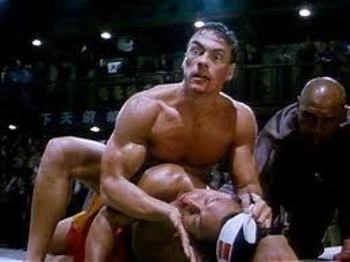 Via Beyondhoolywood.com - Why break arms when you can break necks?
The fit here is apparent. Besides, if Rousey took up the starring role in a remake of Bloodsport, the acting would only improve from the original.
If anyone took up the starring role in a remake the acting would improve from the original.
I still say Rousey.
Braveheart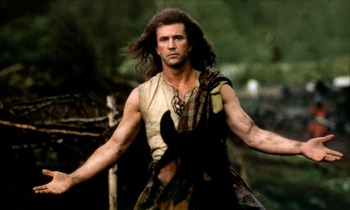 Via Katwilder.com - Rousey can take his job, but she can't take his freedom.
Not the most obvious choice to play Scottish hero William Wallace, but stay with me a moment.
Mel Gibson did it. Why not Ronda Rousey?
Between Gibson and Rousey, who looks better with long, flowing hair? Who looks better in a kilt? Who is actually more deadly?
The first one is a draw, but after that it's Rousey all the way.
Time to remake this classic.
Road House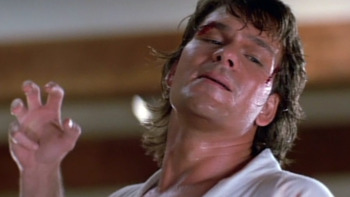 Via Thebest1000movies.blogspot.com - Silly Swayze, armbar > tiger claw bar strike
This cult classic features a bevy of unnecessary fight scenes and some seriously forgettable acting, but its story line—a bouncer trying to save a bar and win a girl—is as old as humanity itself.
Road House should, nay, must be remade, and it must start Ronda Rousey in place of Patrick Swayze.
The reason Rousey is a necessity for a Road House remake is pretty straightforward. The film contains a multitude of unexplained fight scenes and very little acting, besides. Consequently, it is far more important for the star of this film to have credentials in combat than in acting.
This remake should happen quicker than you can say "Best Picture of 2012."
The Shining
If Ronda Rousey played Wendy Torrance, I don't think Jack would fall off of his rocker so easily. Not even a haunted mansion would have the gall to mess with the Torrances.
If anyone tried any funny business, they would be quickly disposed of.
Jack Torrance? Boom, armbar.
Lloyd the Bartender? Armbar!
Creepy little girl twins? Double armbar!
The security Rousey would bring to an otherwise troubling situation would breathe some levity into this dark, macabre tale. With Rousey, The Shining would depict happier times.
Check out the trailer for her version.
Mean Girls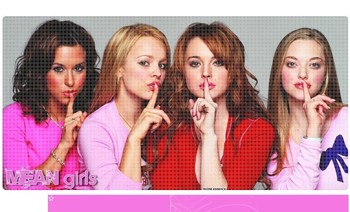 Via Fanpop.com - They don't look so tough. Needs more Rousey.
Move over Rachel McAdams, Ronda Rousey can get pretty nasty.
If Cady Heron (Lindsay Lohan) thought she had it tough in the original...tsk tsk tsk.
Gladiator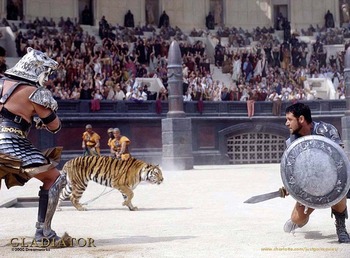 Via newspaper.li - Would you not be entertained?
At the risk of rehashing old platitudes, we are putting a mixed martial artist into the Colosseum.
But here's where we get progressive—the mixed martial artist is, wait for it, a woman! Take that Ancient Roman gender stereotypes.
I don't think Ronda Decimus Meridius would be as merciful to old Tigris as Maximus was.
The Great Gatsby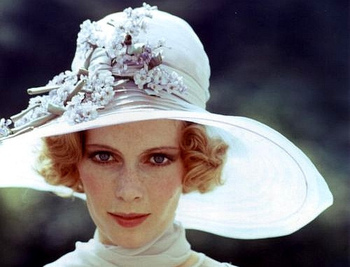 Via ms-healy.com - It didn't come up much in the book, but Daisy was a BJJ blackbelt. Mia Farrow's portrayal didn't really show it though.
I have long believed that this story, both in print and film, would have been better if Daisy Buchanan had armbarred Tom Buchanan at the end.
The book has been reinterpreted for the big screen several times over the past fifty years, each edition with a little directorial tweaking to keep it fresh.
When the world is ready for my version, Rousey should get the call. All she needs is a lot of big hats.
There's Something About Mary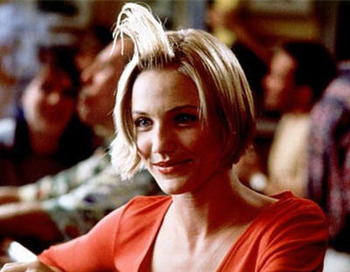 Via Konakart.com - Eat your heart out Cameron Diaz. There's something about Ronda!
Taking the role of Mary would mark an unlikely foray into comedic theatrics for Rousey; but given the Rousey-mania that's been abuzz in the MMA world these past few weeks, the timing is perfect.
Clearly, there's something about Ronda.
Miss Congeniality

I'd rather learn from Rousey

In this embodiment of cinematic greatness, Sandra Bullock plays an FBI agent deep undercover as a Miss America contestant.
With a toned body, a sweet baby face and the credentials to teach a self-defense lesson on national television, Rousey is a shoe-in for Gracie Hart should a remake be solicited.
We should keep our collective fingers crossed.
Fight Club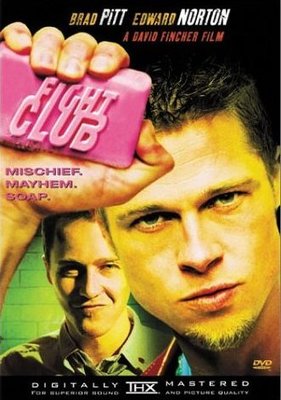 Via Malecelebworkouts.com - Mischief. Mayhem. Soap. Judo.
These are the rules of Fight Club:
1st RULE: You do not talk about FIGHT CLUB.

2nd RULE: You DO NOT talk about FIGHT CLUB.

3rd RULE: If someone says "stop" or goes limp, taps out the fight is over.

4th RULE: Only two guys to a fight.

5th RULE: One fight at a time.

6th RULE: No shirts, no shoes.

7th RULE: Fights will go on as long as they have to.

8th RULE: If this is your first night at FIGHT CLUB, you HAVE to fight.
Tell me where is says no girls allowed.
Hat tip to http://www.diggingforfire.net/FightClub/ for the list.
The Futurama Movies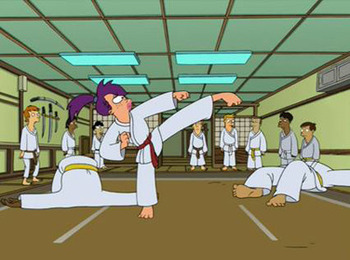 Via Hwdyk.com - See? Leela is already a WMMA star.
If Katey Sagal ever goes down with a severe case of bronchitis, Rousey would be the natural alternative to voice Leela, the show's female protagonist and love interest of Philip J. Fry.
With a penchant for violence and a willingness to talk a little trash, the cartoon cyclops is a terrific launch pad for Rousey's voice-acting career.
Terminator 3: Rise of the Machines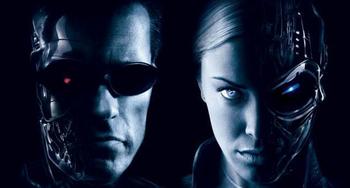 Via Pusatbluray.com - Only this time the machine goes for armlocks.
T-X, the futuristic, time-traveling robot sent to kill John Connor, was originally portrayed by Kristanna Loken.
Loken had the looks, the athletic body and the capability to make fight scenes look good. Sounds like Rousey fits the part.
Rat Race
Once they find an actor who can do justice to Jon Lovtiz's immeasurable talents, they will need to find that treasure a better half for the remake of this 2001 comedy.
This is where Rousey comes in.
Lovitz's character, Randy Pear, gets tunnel vision thinking about the monetary reward at the end of a human rat race. Pear is barely able to keep his sanity intact, relying on the no-nonsense attitude of his wife to keep him on course.
Rousey's future claim to fame comes at the 2:00 mark.
A Streetcar Named Desire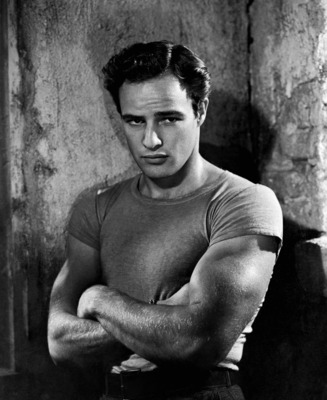 Via doctormacro.com - Ronnnnnnnnddddaaaaa! Ronnnnndaaaaa!
Because Blanche should have armbarred the crap out of Stanley.
Castaway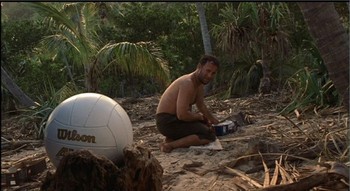 Via brandhype.org - Rousey would be better company for Wilson. And easier on the eyes if Wilson has them
If Tom Hanks is tough enough to survive on a deserted island with nothing more than volleyball, then so is Ronda Rousey.
This would be a good role for Rousey, because she could use the filming process of Castaway as part of the weight-cutting process leading up to her fights.
Also, John Malkovich would play Wilson in the remake.
Enough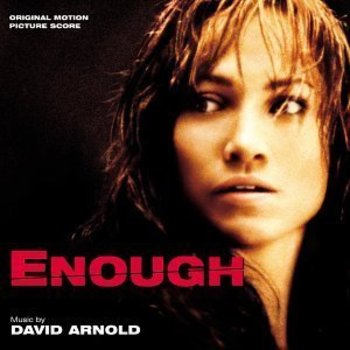 Via Amazon.com - This film would be much shorter with Rousey.
IMDB describes this film in the following way:
"On the run from an abusive husband, a young mother begins to train herself to fight back."
If Rousey supplanted acting legend Jennifer Lopez in this thriller, the film would be almost certain to make a killing at the box office.
Instead of a lengthy montage depicting an abused woman readying herself to stave off a jilted lover, the Rousey version could be wrapped up in two, low cost scenes.
Scene one: Man strikes woman.
Scene two: Woman dumps man's lifeless corpse into a river.
Roll the credits.
Keep Reading