NCAA Tournament 2012: 7 Players That Caught Us Off-Guard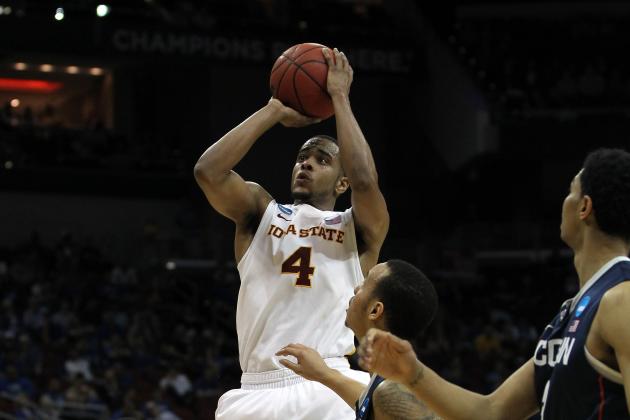 Jonathan Daniel/Getty Images

In March Madness, teams need their role players to step up.
Sometimes, we can predict who will step up. Other times, players will catch the experts and fans completely off-guard. When that happens, the teams suddenly have a new life and swagger about them.
On Thursday, some teams did what they were supposed to do—their studs came to play. Other teams got surprise performances, and these players are listed in this slideshow.
These players either caught their own team off-guard or made casual fans regret not predicting their performance accordingly.
Begin Slideshow

»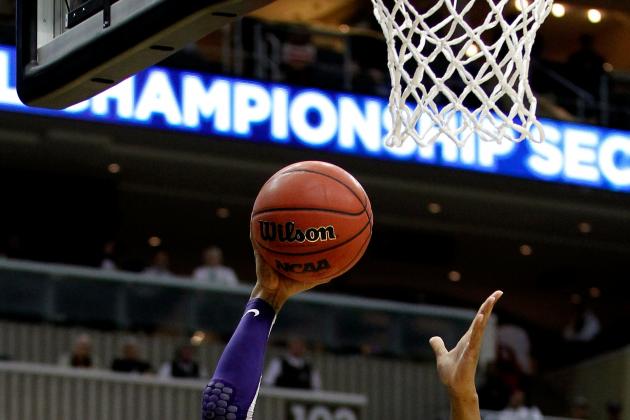 Gregory Shamus/Getty Images

For Kansas State to be successful, Rodney McGruder needed to play well.
He answered that call.
McGruder carried the Wildcats with 30 points, practically doubling his season average. McGruder dominated the entire game, and Southern Mississippi had no answer for him.
With Syracuse looking vulnerable against UNC-Asheville, Kansas State suddenly looks like a possible Sweet 16 team. If McGruder plays like he did in the first round, an upset over Syracuse is a realistic possibility.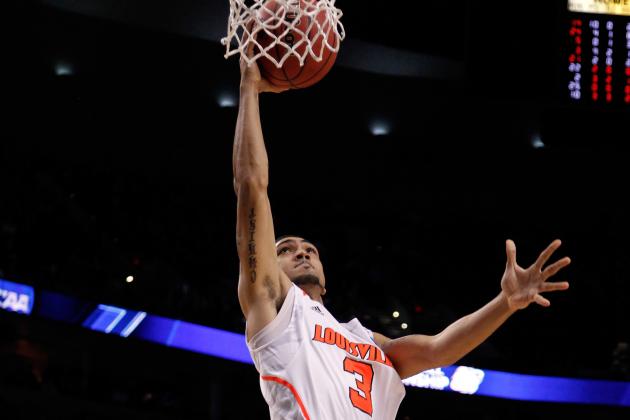 Jonathan Ferrey/Getty Images

Junior guard Peyton Siva completely surpassed expectations for Louisville.
Whenever Davidson looked like it might close the gap, Siva made sure the Cardinals got a good shot. His 17-point, six-assist performance proved that he is a big-game performer.
Rather than simply be the team's floor general, Siva took matters into his own hands, leading the team in scoring. Despite winning the Big East tournament, some people were a little skeptical of Louisville's seeding. Siva silenced those critics with a very good performance.
If Siva can score and facilitate, Louisville is a serious threat to make a Final Four run.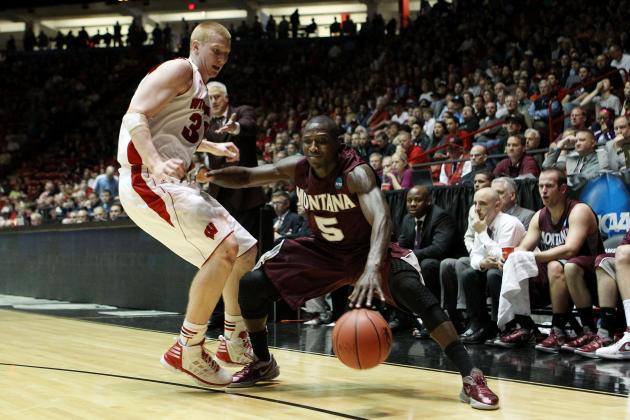 Christian Petersen/Getty Images

Montana was riding a 14-game winning streak, and many people thought it could make a run to the Sweet 16.
With Wisconsin as a boring team to watch, people were inclined to pick against the Badgers. Will Cherry was a big reason why.
He averaged 16 points per game, which led Montana. Unfortunately, he did not play well against Wisconsin. Obviously, the Badgers have a great defense, but nine points is not what you need from your best scorer.
Cherry let the Grizzlies down, and it caught us all off-guard. More was expected of him, and he didn't step up when he was needed most.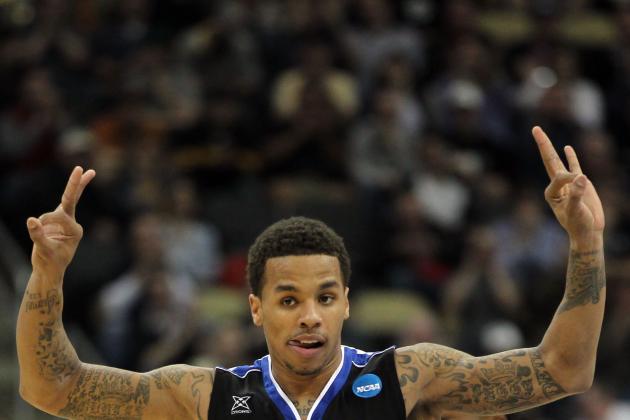 Gregory Shamus/Getty Images

In what would've been the greatest upset in NCAA tournament history, UNC-Asheville nearly upset mighty Syracuse in the first round.
J.P. Primm was a big reason why. Against the stingy Syracuse zone, Primm scored 18 points and hit four three-pointers, which is the key to beating the Orange's 2-3 zone. Additionally, Primm was poised with the ball, only turning the ball over twice.
By hitting long-distance shots and avoiding turnovers, Primm kept the Bulldogs close. When Syracuse started to pull away, Primm didn't let the Orange run away with it.
If not for a blown call at the end of the game, Asheville would've had a shot to tie the game. There's no way to know if it would've scored, but Primm and his team deserved a chance.
Either way, he helped provide a No. 1 seed one of the greatest scares in NCAA tournament history.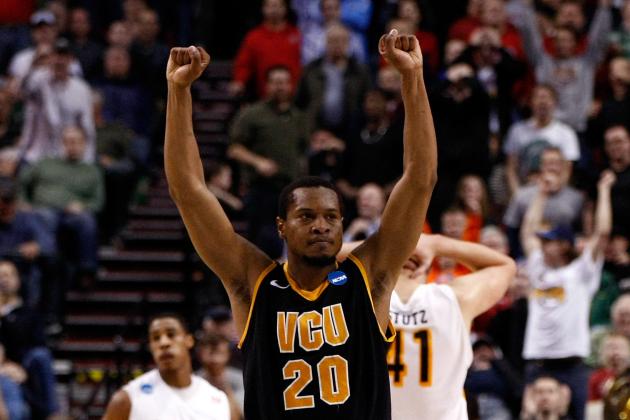 Jonathan Ferrey/Getty Images

While everyone had nominated Wichita State as the best mid-major team in the tournament and started putting it in the Sweet 16, VCU remained calm.
Shaka Smart deserves some respect for pulling off yet another upset. For some reason, no one learned that VCU is a serious threat in the NCAA tournament.
Bradford Burgess helped remind them.
Against the overrated Shockers, Burgess calmly put together one of the most complete performances on the Thursday. He had 16 points, five rebounds and four assists, beating Wichita State in a variety of ways.
VCU is a good team, and Burgess is a good player. For some reason, we all forgot that, leading him to catch us off-guard. I think everyone understands by now.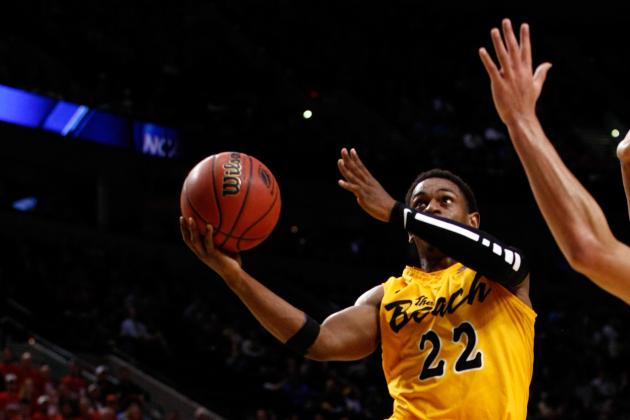 Jonathan Ferrey/Getty Images

Casper Ware was regarded as one of the nation's most underrated players.
On Thursday, he proved why not many people had heard of him. His bad shot selection, poor decisions and bad shooting led to Long Beach State failing to pull off an upset.
Ware did score 17 points, but he missed 14 shots in the process. His 2-of-9 shooting beyond the arc was horrid, and the 49ers would've rather had him going into the lane and getting to the line.
Instead, he continued to shoot and miss shots, which eventually prevented Long Beach from pulling off the upset.
By all accounts, Ware is a very good player, but he did not perform well in the tournament. I don't think many people expected him to play so poorly.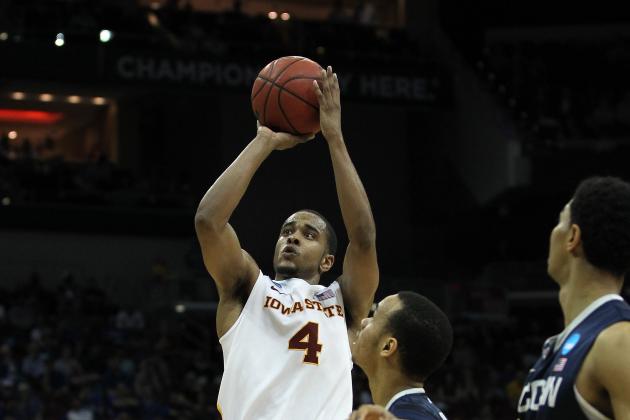 Jonathan Daniel/Getty Images

By now, everyone knows how good Royce White is.
He leads Iowa State in points, rebounds, assists, steals and blocks per game. Pretty solid, huh?
If you don't follow the Cyclones, though, you might not know about Chris Allen. After his performance on Thursday, people will know his name.
Against the defending national champions, Allen scored 20 points, including three threes. The Michigan State transfer helped the Cyclones win their first NCAA tournament game since 2005.
Kentucky will be an incredibly tough opponent. However, if Allen can take the game over on the perimeter, Iowa State stands a chance of upsetting the top overall seed.