NCAA Tournament 2012: Live Scores, Highlights and Reaction for Midwest Region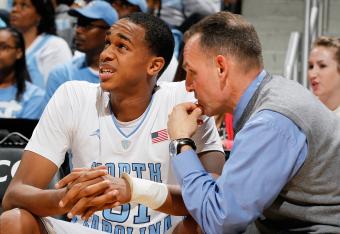 Kevin C. Cox/Getty Images
Let the live blogging begin!
All day, I will be reporting the happenings of the NCAA Men's Basketball Tournament live from the Midwest Region.
And by "live from the Midwest Region," of course, I mean from my couch, a bit of a distance away from the actual sites.
The Midwest Region is highlighted by the No. 1 seed North Carolina Tar Heels, who face off in the second round against the Vermont Catamounts at 4:10pm ET. Don't worry, I'll mention John Henson's wrist at least as much as the announcers do.
So far today, the North Carolina State Wolfpack topped the San Diego State Aztecs, 79-65 and the Creighton Bluejays completed a comeback from 11 points down, beating the Alabama Crimson Tide 58-57.
In the late afternoon games, the Georgetown Hoyas beat the Belmont Bruins 74-59 and the top seeded North Carolina Tar Heels beat the Vermont Catamounts 77-58.
There will be plenty more action in this region tonight, so keep checking back for updates!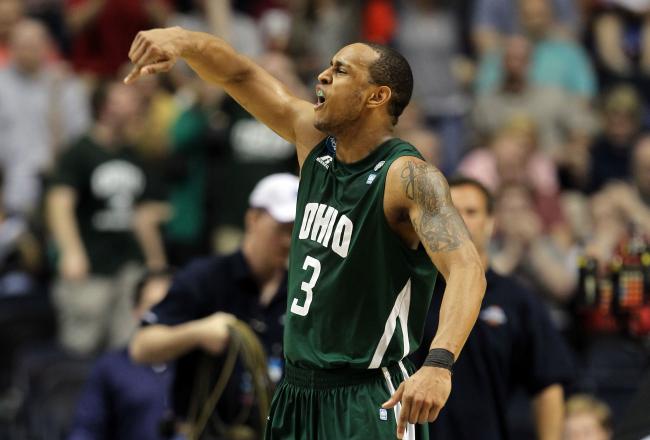 What a great day of games. Day number one of the NCAA Tournament did not provide too many upsets, but today made up for it.
There have been so many well-played games today from the early Alabama-Creighton game to Ohio's upset of Michigan tonight.
Going into the third (really second) round of the NCAA Tournament, there are a lot of good teams. And with all of the upsets that have occurred thus far, the road to the Final Four is wide open.
Happy March to everyone! Thanks for reading!
It's official. Kansas wins 65-50 against Detroit.
Took my attention off the Detroit Kansas game for a second because Twitter was blowing up about the Notre Dame Xavier game.
Kansas is still ahead 65-48 and this one is just about over.
I haven't been watching the Notre Dame Xavier game--did the refs really call ANOTHER lane violation?? Has someone told them to focus on that call for some reason?
Kansas and Detroit seem to have picked up South Florida's cold shooting touch. The teams have hardly scored in the last 10 minutes of the half.
Kansas still leads 63-45 with 2:30 remaining.
South Florida has pulled off the upset, beating the Temple Owls 58-44.
The Bulls used their tremendous defense to keep them in the game despite a hideous offensive performance in the first half. When the team found its shooting touch, it was over for Temple.
Tyshawn Taylor left the game with leg cramps and his return is being called "questionable." Thomas Robinson has just picked up his fourth foul.
It seems safe to say that both players could be out for the rest of the game.
Good news for Kansas fans that Taylor's injury does not appear to be serious.
Kansas leads 61-45 with 4:40 left to play.
Great passing by South Florida on an inbounds play. Rudd hits both free throws to put the Bulls up 54-42.
Kansas is up 61-45 with 6:38 to play.
Anthony Collins hits an amazing floater in the lane to push South Florida's lead back to 10. He's been a big-time player for the Bulls at the end of this season.
South Florida is up 52-42 with one minute remaining.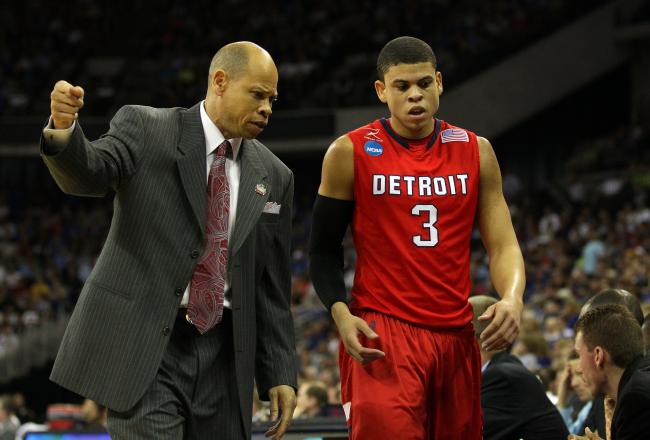 Ray McCallum scores on a fast-break basket, but it is one of the few open-court chances the Titans have had in this game.
Detroit's halfcourt offense simply cannot compete with Kansas. If the team could have forced a few more turnovers to get easy baskets in transition, it might have been able to stay with the Jayhawks. Unfortunately, the just couldn't get it done.
Kansas continues their strong play and leads 61-43.
There seems to be nothing Detroit can do at this point with just 7:30 left to play.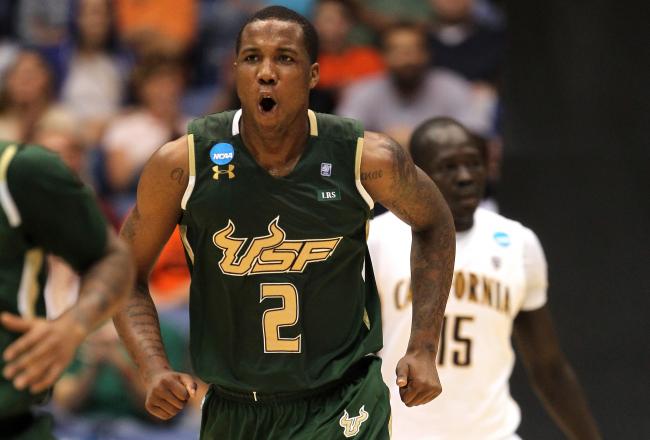 I think an announcer just said that Rudd has "offensability."
I can't tell if I'm on board or offended at the utter butchering of the English language.
It seems like every rebound in the South Florida Temple game is the biggest play of the game.
Rudd hits another three to put South Florida up 10, 48-38 with 2:15 left.
Doug Anderson has fouled out for Detroit. Really, really not a good sign for Detroit. He had 15 points and was 5-of-8 from the field.
Kansas seems to be in control again, leading 57-41.
Technical foul on Temple's Khalif Wyatt.
It didn't look like a foul to me. Especially given that South Florida got hacked on the play before and it wasn't called.
That's four fouls on Wyatt, who has been Temple's only offense at times tonight.
With 3:42 left, South Florida leads 44-38.
Victor Rudd banks in a three for South Florida. I don't think he called it.
Given the struggles these teams have scoring, that could be a big shot.
Ramone Moore breaks out of his game-long slump to hit a huge three for Temple. The Owls are right back in it at 41-38.
Detroit has gone on a run of its own, cutting Kansas' lead to 55-38. Bill Self is not pleased.
Elijah Johnson hits a three to put Kansas up 50-28.
Detroit looks like it simply cannot keep up with the Jayhawks' depth and talent. The team is simply worn down.
Khalif Wyatt made a nice move to the basket and then stole the ball.
Temple is on an 8-0 run and could add to it now.
41-35 South Florida with 6:00 left.
Temple scores to get within 41-33. South Florida needs to pick up the defensive intensity. The team looks like it is on its heels all of a sudden.
Kansas has come out roaring in the second half and is up 47-28 on Detroit. Kansas is a well-coached team who does not let a lead slip away easily. This could be it for Detroit.
South Florida has let the past few possessions get away from them.
Temple hit a tough shot just as the shot clock went off and then the Bulls simply did not seem focused on offense.
The Owls can now cut the lead to single digits with eight minutes to play.
Kansas is up 44-26. Detroit is running out of time. Ray McCallum needs to take control of his team.
Anthony Collins found his way into the lane again and converted a tough shot. He has 11 points on 5-for-9 shooting (hard to believe anyone on the Bulls' roster has shot that well tonight).
South Florida is up 41-29 with 10:00 to play.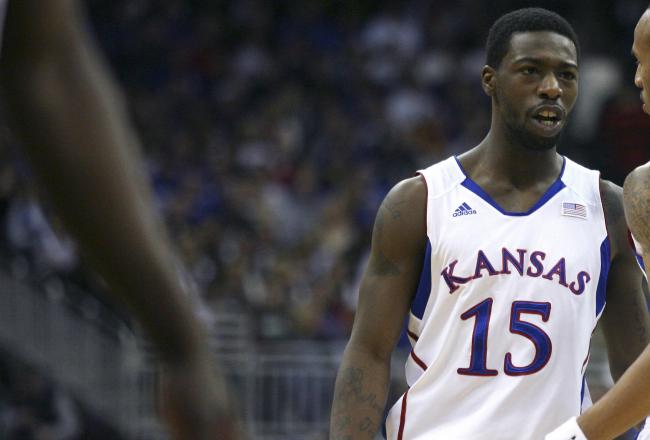 Kansas is playing the way a dominant team does--slowly wearing down its opponent and making big plays to steal away momentum.
A three by Elijah Johnson puts the Jayhawks up 42-26. If Detroit can't get a couple of baskets in the next few minutes, this game is over.
Another three by South Florida pushes the lead to 39-27 with 11 minutes remaining.
Kansas is up 39-26 with 18 minutes to go and has looked like the aggressor so far in the second half.
This article is
What is the duplicate article?
Why is this article offensive?
Where is this article plagiarized from?
Why is this article poorly edited?