NBA Trade Deadline 2012: Twitter Round Up
March 16, 2012

Ronald Martinez/Getty Images
These are the moments where Twitter shines.
During an extremely busy trade deadline, Tweetdeck timelines were being throttled as fans, writers and athletes reacted to the moves that were being made. As they were being made.
While it's sometimes fun to imagine how a player feels about being traded (I bet Monta Ellis is jumping for joy! Oh no, not Derek Fisher!), it's even better to get an inside look at the deadline from the perspective of the athlete; the ones being traded or losing teammates in a trade.
There was a lot going on yesterday. Here's some Twitter reaction:
During Dwight Howard's press conference to announce that he had signed off on waiving his early termination offer, he called himself  "too loyal." Jarrett Jack posted a shout out to Howard for his loyalty, while also taking a strong stance against the trend of superstars pairing up with other superstars: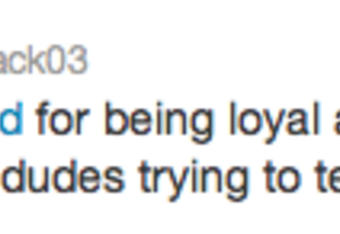 Not long after, this tweet from Dwyane Wade raised some eyebrows: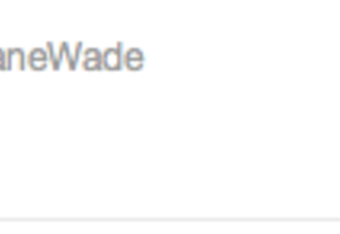 Wade posted a follow-up tweet, saying that it had nothing to do with Howard. I don't really believe in coincidences: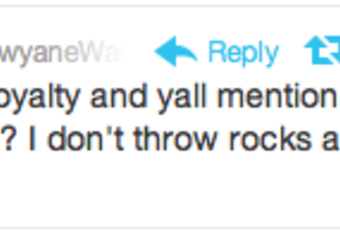 After Nick Young learned that he had been freed from the clutches of the Washington Wizards, he tweeted a thank you to D.C. and all of the Washington fans. Shortly after, he also posted a photo of what he was listening to. Of course, appropriately, it was "Goin' Back to Cali." Clearly, Young is happy to be headed home: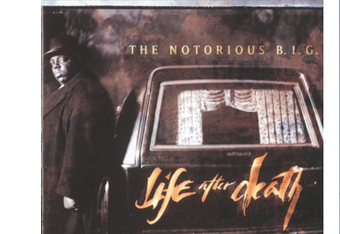 So many people forget that Jackson won a ring with the Spurs in 2003. Jackson often reminds people that Tim Duncan refers to him as the "ultimate teammate." Duncan isn't the only Spurs player pleased to have him back into the fold. Here's Tony Parker's tweet to Jackson: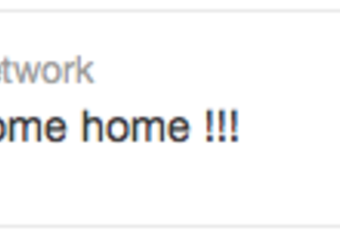 Jackson wasn't shy about letting his feelings be known. It was obvious he wanted out of Milwaukee. While he appeared to be heading back to Golden State after Wednesday night's trade between the Bucks and Warriors, the Texas native hit his own destination jackpot by being flipped to San Antonio on Thursday: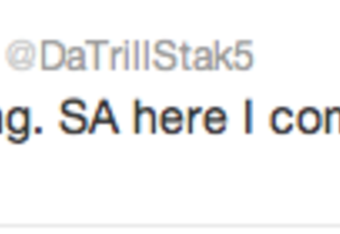 Upon hearing the news that Leandro Barbosa had been traded to the Indiana Pacers, Danny Granger tweeted a welcome, while also saying that "past transgressions" would be forgotten. Last season, Granger got heated with Barbosa for taking what he deemed to be an unnecessary shot at the end of a Raptors victory against the Pacers. After the game he told reporters that, " "If I was on him, I would have took his head off and I would have been suspended for a game for a flagrant foul. Stuff like that will set in the back of your head the next time we play Toronto. We don't play them again but I was on him, I would have taken his neck off." Welp. It's nice to see he's letting the past stay in the past and is welcoming his new teammates: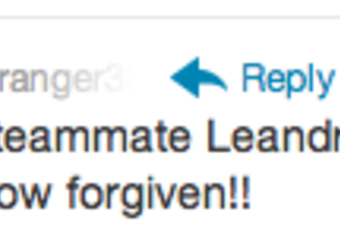 Tony Allen spoke for us all when he tweeted about Denver sending Nene to Washington in return for JaVale McGee: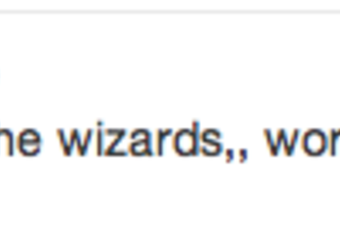 After the shocker deal that sent Derek Fisher to Houston, Chicago's Ronnie Brewer summed up what we were all feeling, regardless of how we felt about the deal as a basketball move: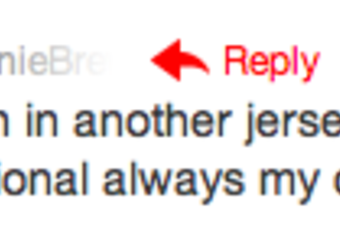 While Steve Blake's wife had some words for everyone saying her husband was headed back to Portland: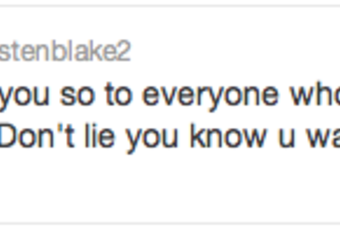 Luis Scola lightened the mood when he joked about 37-year-old Fisher being sent to the Rockets: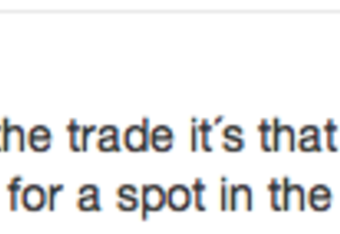 Perhaps the best tweet of the day belonged to Lakers' VP Jeanie Buss. Shortly after Fisher had been traded to the Rockets, Buss tweeted about "basketball reasons." That term, of course, sent us all back to the evening when David Stern took Chris Paul away from the Lakers and said the deal had been rescinded because of "basketball reasons." I'm guessing there were many in L.A. who agreed with this tweet.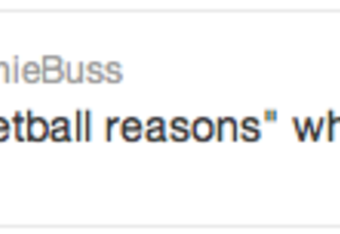 What did we do during the deadline before Twitter? Glad I never have to know again.