St. Patrick's Day: 20 Fighters We'd Like to Spend the Holiday with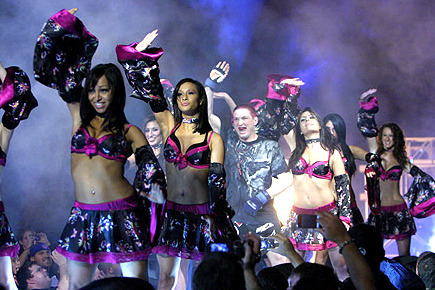 Jason Miller/ Jeff Cain for MMAWeekly.com
Today is a day filled with debauchery, green beer and funny little hats.
Imagine how your fun-filled day of adventure will unravel. Maybe you'll take in a parade here and there, eat some corn beef and call it a day. Why? Because you're boring.
But maybe you can take some notes from the following fighters, whose personalities and penchant for troublesome behavior would make them good additions to anyone's day of festivities.
Jason Miller/ Jeff Cain for MMAWeekly.com
Begin Slideshow

»
The loud and boisterous Miller is always the center of attention, and that's the way he likes it.
"Mayhem" is the most apt description of this lovable character, who mixes in a perfect blend of chaos and good times all in one.
These two southern boys are cut from the same cloth.
Though he may not be as forward or aggressive as "Rampage," Brimage has plenty of demons of his own, as he details wanting to get "white girl wasted" here in this candid interview, where his hero in Jackson comes in and adds some flavor to the spectacle.
The two men who helped kick start the ascension of MMA, coincidentally, are two of the sport's most witty characters.
Here, both Griffin and Bonnar toss back some tea and club soda while talking all things MMA, including how the two of them would be able to "whoop" current champion Jon Jones. At least nine out of 10 times.
You throw a couple of Jägerbomb's Sanchez's way and all hell breaks loose.
Here, the perennial UFC contender takes the stage at the World MMA Awards and, make no mistake about it, he's wasted and having a good time.
You never know when you might need friends like this in a pinch.
After his battle with the legendary Dan Henderson, Jake Shields was confronted by former foe Jason Miller, who stepped just a bit too close to the Cesar Gracie crew.
From there, all hell broke loose, as Miller became the victim of a thorough romping, live on CBS no less.
Self-professed nerds and female bullies, Gutierrez and Herrig figure to be two of MMA's most beautiful and mischievous fighters in the business today.
Did I forget to mention that Herrig enjoys awkward massages and Gutierrez has a penchant for slapping the crap out of people? True story.
Tom Lawlor always aims to please, especially if a few laughs here and there are at his own expense.
We first got introduced to the wild style of Lawlor on Season 8 of The Ultimate Fighter, though, Tom came into his own when he had free reign of his elaborate entrances and weigh-in attire.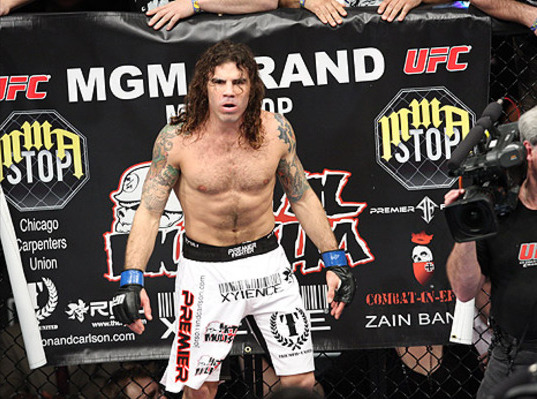 Guida/ Scott Petersen for MMAWeekly.com
A dude with a wild mane of hair like that could only mean one thing: party animal.
Evans is a former UFC light heavyweight champion, a winner of Season 2 of The Ultimate Fighter and is one of the best Mike Tyson impersonators you'll ever meet.
Though he'll always be known for his exploits both as a fighter and as a color commentator, Rutten is much more than that.
Even at 47 years old, Rutten has more mojo than most men half his age, to which this commercial for Shark Fights would indicate.
Team Alpha Male head honcho Urijah Faber sure knows how to assemble a group of the quintessential "cool kids," as Benavidez and Mendes help the former featherweight kingpin get down in their own rendition of "The Dougie."
He likes riding bulls and is a bad-ass fighter. Perfect combination for anyone who aspires to have a bromance with MMA's own "Cowboy."
How HDNet could even release these outtakes is beyond me, but I thank them for every second of these Don-tastic moments from the man who has the most burly mustache in all of MMA.