NBA Trades: LA Lakers and the 5 Biggest Deadline Winners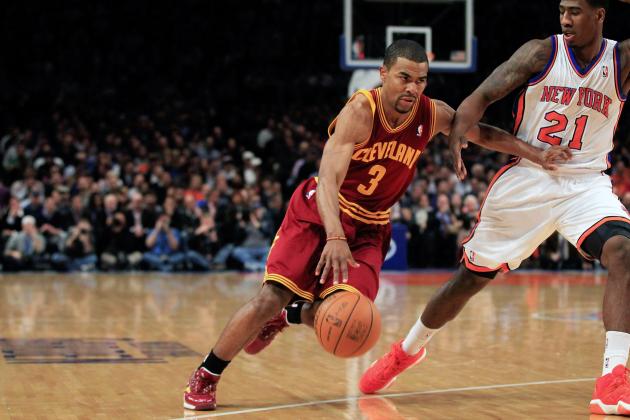 Chris Trotman/Getty Images
Sessions provides a major upgrade to the L.A. backcourt.
Like many trade deadlines, this year's featured plenty of hype but in the end there wasn't much noise.
There had been loads of rumors about marquee players being traded, such as Dwight Howard, Pau Gasol, Rajon Rondo, Josh Smith, Deron Williams and Carmelo Anthony.
But all of those big-name players remained in their respective locations.
With that said, there were still influential deadline deals. Often times, moves that are seemingly very minor end up having major impact.
There are a handful of teams that made these types of moves, and this slideshow will analyze the top winners at this year's deadline.
Begin Slideshow

»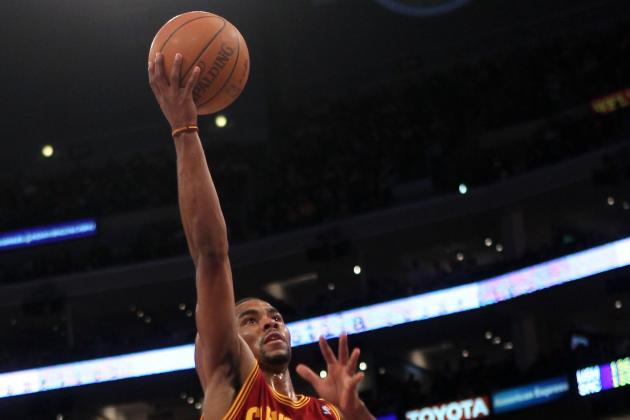 Stephen Dunn/Getty Images

The Lakers were the most active team on deadline day and were able to plug some holes on their roster, namely the point guard position.
They acquired point guard Ramon Sessions from Cleveland and only had to give up little- used veterans Luke Walton and Jason Kapono, as well as a protected first round pick. L.A. also received forward Christian Eyenga in the deal.
The Lakers then parted ways with long-time point guard Derek Fisher, who will always be revered but was no longer sufficient to carry the starting point guard reins. They sent Fisher and a first round pick (which they had from the Lamar Odom trade) to Houston for big man Jordan Hill.
Adding Sessions greatly bolsters the Lakers backcourt, as he's a quality creator and is able to knock down the three (41.9 percent this year). Hill will provide depth off the bench in the frontcourt, something they were lacking since losing Odom.
The Lakers didn't make any major moves, but both of these minor deals could prove pivotal down the stretch and come playoff time. L.A. was definitely a winner yesterday.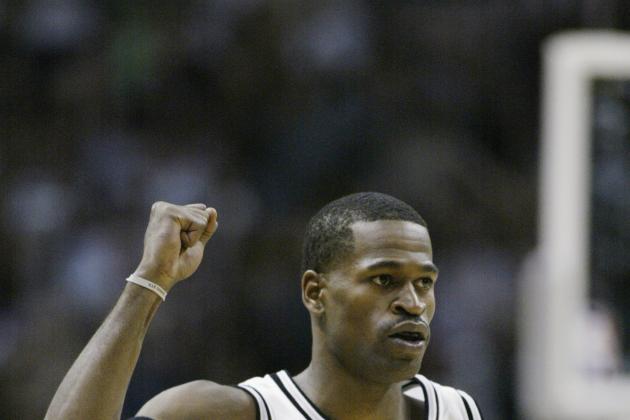 Jed Jacobsohn/Getty Images

The San Antonio Spurs are bringing back Stephen Jackson. Captain Jack was a key member of their 2003 championship squad and he now returns as a 33-year-old veteran.
The Spurs dealt Richard Jefferson, T.J. Ford (who retired earlier this week) and a first-round pick (which will almost surely be a late pick) to the Golden State Warriors for Jackson.
Jackson boasts a great deal of playoff experience and he's a fiery competitor. Plus, he's already played under coach Gregg Popovich and was teammates with Tim Duncan, Tony Parker and Manu Ginobili in his previous stint with the club.
His shooting and ability to create on offense could prove crucial for the Spurs come playoff time, and they hardly had to give up anything to land him.
Solid move by the Spurs, enough to make them deadline winners.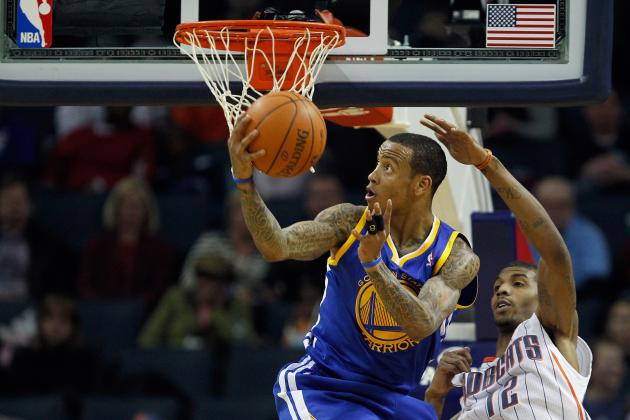 Streeter Lecka/Getty Images

On Tuesday, the biggest trade of deadline week occurred when the Milwaukee Bucks acquired potent scorer Monta Ellis from the Warriors for big man Andrew Bogut.
The exact deal looked like this:
Bucks receive: Ellis, Kwame Brown, Ekpe Udoh
Warriors receive: Bogut, Stephen Jackson (who was then traded to San Antonio)
The Bucks won big with this deal, because they added an elite scorer and now possess a fearsome backcourt with Ellis and Jennings.
Plus, Bogut is sidelined with a fractured ankle, and there's a good chance he won't play again this season.
What's even more, Ersan Ilyasova and Drew Gooden have both been producing effectively for Milwaukee, and they suddenly appear to have a solid all-around team that should make the playoffs.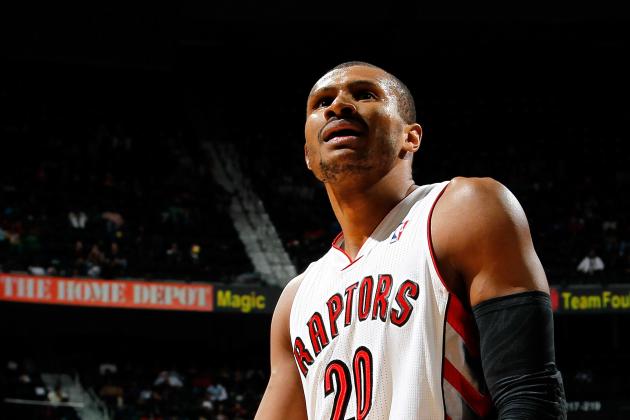 Kevin C. Cox/Getty Images

The Pacers added speedy guard Leandro Barbosa and only had to give up a second round pick to acquire him.
Barbosa remains a versatile offensive weapon and he will greatly bolster Indiana's already stellar bench. He also brings playoff experience, something the current Pacer squad doesn't have much of (aside from last year's first-round loss to Chicago).
The Pacers are hoping to make the playoffs and do some damage and landing Barbosa strengthens this pursuit. Don't be surprised if he becomes a key contributor down the stretch and in the playoffs.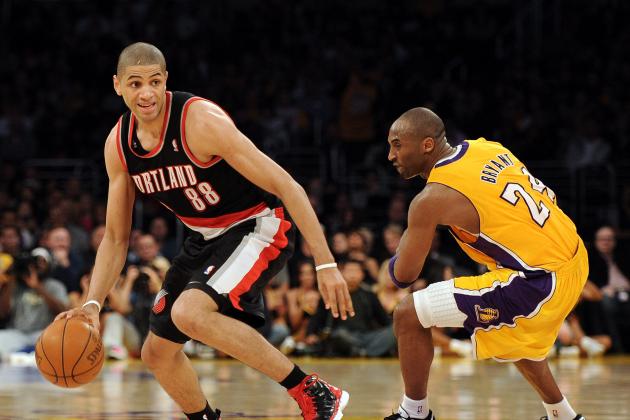 Harry How/Getty Images

Wait, what?
The Blazers are a mess and you're surely wondering how they could be considered a winner on a day when they fired their coach, released former first overall pick Greg Oden and traded one of their most versatile weapons in Gerald Wallace.
Well, sometimes you have to hit rock bottom before you can come back up again.
The truth is that the Blazers had to do something and none of these moves hurt their future. In fact, they actually acquired a first round pick for Wallace (as well as Mehmet Okur and Shawne Williams), which could end up being a top ten pick.
They also cast off Marcus Camby to Houston for Hasheem Thabeet, Jonny Flynn and a second round pick.
None of these moves greatly enhance their roster, but they were necessary to begin to turn this squad back in the right direction.
What's more, the loss of Wallace could actually help. His absence now enables more opportunities for youngsters Nicolas Batum and Wesley Matthews to grow and develop.
The Blazers were winners yesterday, but they're a different kind of winners compared to the rest of these teams.