UEFA Champions League Quarterfinals Predictions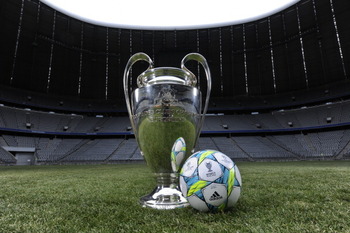 Gary Prior/Getty Images
With the UEFA Champions League quarterfinals upon us, there are many intriguing matchups.
AC Milan vs. Barcelona will be the marquee match of the round.
The other three quarterfinals are: APOEL vs. Real Madrid, Marseille vs. Bayern Munich and Benfica vs. Chelsea.
Here are my predictions for who will progress into the Champions League semifinals.
APOEL vs. Real Madrid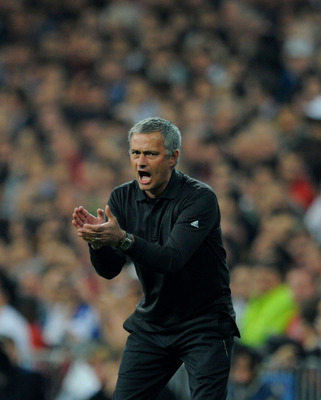 Denis Doyle/Getty Images
Winner: Real Madrid
Zinedine Zidane was pokerfaced upon hearing that his side had drawn APOEL.
You could hear a resounding yes from José Mourinho all the way from Madrid.
If Cristiano Ronaldo is efficient in front of the goal and Real Madrid throw the kitchen sink at APOEL, don't be surprised if the Portuguese forward breaks Lionel Messi's five-goal haul.
The two sides have never faced each other, but APOEL have no chance in the world against the Galácticos.
Real Madrid need to keep Konstantinos Charalambides in check because he is the player producing at the moment.
It will be an interesting feeling for APOEL's Nuno Morais because he played under Mourinho at Chelsea.
Marseille vs. Bayern Munich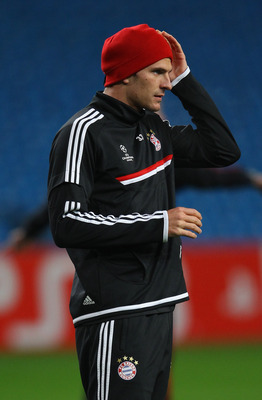 Alex Livesey/Getty Images
Winner: Bayern Munich
Mario Gómez should increase his total of 10 goals in the UEFA Champions League against Marseille—a task made easier by Steve Mandanda's suspension.
People can talk about Arjen Robben and Franck Ribéry, but Toni Kroos has matured into a classy operator in midfield.
He was spraying long balls in a Xavi-like manner during the 7-0 rout of Basel.
Mathieu Valbuena, one of the most gifted players in the world, will need to play like Lionel Messi for a day if Marseille are to overcome Bayern Munich.
Benfica vs. Chelsea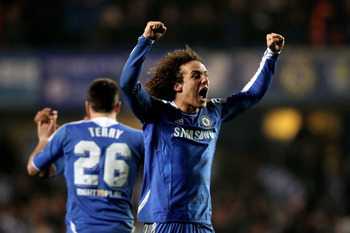 Clive Rose/Getty Images
Winner: Chelsea
If only Chelsea drew APOEL. Still, it's a better situation than the one AC Milan are in.
People often remember Axel Witsel for his thuggish assault on Marcin Wasilewski, but he's looked the goods so far.
He's composed in possession, can glide past opposing players and isn't afraid to put in a tackle.
David Luiz, who was fantastic against Napoli, will face his former club.
He should be able to read Óscar Cardozo's game like a book. If you mark the Paraguayan tightly, he will be anonymous.
If you're caught out of position (something that happens to Luiz a lot), you'll be watching Benfica celebrating a goal.
AC Milan vs. Barcelona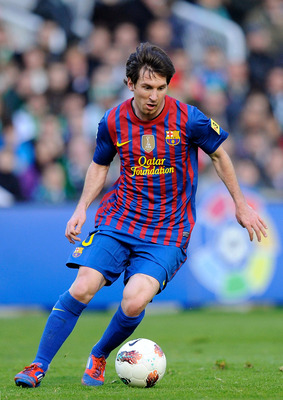 Denis Doyle/Getty Images
Winner: Barcelona
Lionel Messi's 50 goals and 25 assists in 43 games make him easily the world's best soccer player.
Thiago Silva, one of the world's best centre-backs, cannot play like he did against Arsenal.
If AC Milan want to have a realistic chance of progressing, they shouldn't handicap themselves by starting Djamel Mesbah.
The main issue with Milan is their inability to close.
It happened against Deportivo de la Coruña, Liverpool and Arsenal. If the Rossoneri find themselves leading against Barça, can they close the deal?
Probably not.
Oh, and Tiziano Crudeli is probably on the floor crying right now.
My Picks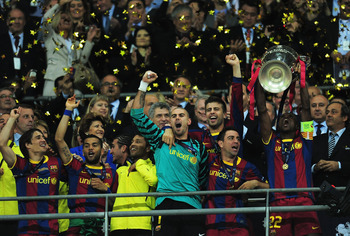 Shaun Botterill/Getty Images
Potential UEFA Champions League Semifinals
Bayern Munich vs. Real Madrid
Should be an entertaining game.
If José Mourinho starts with an attacking lineup, it could be susceptible to conceding several goals.
Chelsea vs. Barcelona
This tie would reopen the deep wounds caused by Tom Henning Øvrebø.
I hope Chelsea adopt a very physical approach and designate a man to mark Lionel Messi out of the game.
Potential UEFA Champions League Final
Real Madrid vs. Barcelona
I haven't decided on who would win between the two.
Why not play Pepe in midfield to smother Messi? If Barça win the Champions League, it nullifies Real Madrid's La Liga triumph.
Who do you think will win? Comment below with your thoughts.
Please read Top 5 Things Pelé Does Not Want You to Know.

Keep Reading