There is no rest for true football fans today. With the 2012 UEFA Champions League and Europa League draws kick-starting a sizzling agenda, the day is nothing less than promising.
Earlier this week, a two-day session of breathless football confirmed the list of qualified teams ahead of the Champions League draw. Unfortunate exits for Lyon and Internazionale allowed APOEL and Marseille to join Chelsea, Milan, Bayern Munich, Barcelona, Real Madrid and Benfica.
Strangely, Chelsea are the only English club to remain at this stage in Europe's top club competition (the Blues drew Portuguese side Benfica), but surprises in the Europa League made the situation even worse for the English FA.
With no trace of England in the Europa League quarterfinals, it appears supporters in the UK will have to question their teams.
But this is well-explained by a series of upset. After an early disqualification in the Champions League, billionaires Manchester City were unable to stand on their feet, as they lost to Sporting CP in the Europa League on Thursday.
Manchester United followed in their footsteps, losing 5-3 to Athletic Bilbao on aggregate to hand over England's authority to the Spanish clubs.
Qualified teams ahead of the Europa League draw for the quarterfinals are Athletic Bilbao, Atletico Madrid, AZ, Hannover 96, Metalist Kharkiv, Schalke 04, Sporting CP and Valencia.
On another front, it is obvious that Friday, 16 March 2012, is a happy day for gamers across Europe.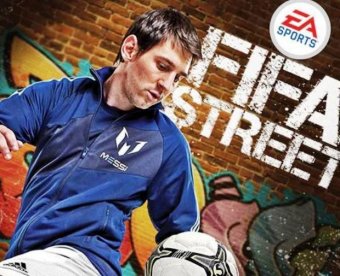 The FIFA Street 4 UK release is something that many loyal EA Sports fans have long been awaiting with impatience.
But the time has arrived for them to get their hands on the precious Xbox 360 and PlayStation 3 consoles.
Their views afterward will be carefully noted, but the team behind FIFA Street 4 really has nothing to fear.
A 9/10 rating by Official Xbox Magazine US—as well as a much appreciated demo—are just enough for them to be filled with confidence.
For more, follow @WorldfootballX or go to World Football Extra.