WWE WrestleMania: The Worst Moments in History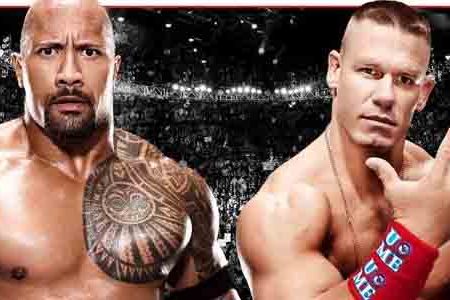 Most of the articles written around WrestleMania concentrate on the best matches, moments, or celebrities. But, what about some of the worst moments at WrestleMania?
For every five-star match, there is a terrible backstage segment. For every Mr. T, there is an Herb from Burger King (WrestleMania II).
I chose, for the most part, celebrity involvement that just didn't pan out. There are two matches that were picked for their absolute lack of entertainment.
So, let's take a look back through time and relive some of the absolute worst moments of all time at WrestleMania.
Begin Slideshow

»
WrestleMania 2 was a mess. It was held in three cities, in three time zones, with three different commentary teams.
For some reason, Vince McMahon thought it was a great idea to break up his commentary teams and pair each with a celebrity.
While listening to Elvira's commentary was terrible enough, having the dubious tandem of Vince McMahon and Susan St. James calling the four matches from Nassau Coliseum was enough to turn any sane fan into a raving lunatic.
Need proof? Check out the highlight video.
In the history of WrestleMania, McMahon has brought in such names as Ray Charles, Aretha Franklin and Willie Nelson to sing "America the Beautiful" as a stirring way to kick off the event.
For WrestleMania V, he had Jake Robert's half-sister, Rockin' Robin, start of 'Mania on a literal off note. The singing is so bad, I could only find the audio of the "performance".
Maybe Vince was ribbing the audience.
I think Vince McMahon is sometimes living in a different decade than the rest of us.
Just how relevant to the world of comedy was Steve Allen in 1990?
This vignette took longer than the Bolshevick's match against The Hart Foundation that particular year.
Neither the match nor vignette are memorable.
In a battle of chin locks and stalling tactics, this match is the absolute worst match in WrestleMania history. Who knows what WWE was trying to get across in this mess.
Taker won this match by disqualification long before WWE ever thought about the legendary "Streak."
Flowers' claim to fame was that she was allegedly involved with Bill Clinton.
Naturally, since Vince McMahon likes controversy, he invited Flowers to interview The Rock in a pointless backstage interview segment.
While the interview is noteworthy for being the first time that the Rock used his catchphrase, "If you smell what the Rock is cooking," Ms. Flowers was too uneasy.
She was not a fit for a WrestleMania appearance.
Motorhead has made two appearances at WrestleMania, each time singing Triple H's theme, "The Game." The funny thing is both times the lead singer, Lemmy, mumbles and bumbles his way through the lyrics.
Yet, what is far more humorous, is that Motorhead themselves originally wrote the song.
Maybe these two performances are the only times that they played the song in public.
WWE has made it a point to put Big Show in humiliating matches that make no sense. Show has barely made any type of impact at WrestleMania, and that's a shame.
The worst example of Big Show's humiliating matches was the 'Mania 21 match against Akebono.
Fans had to sit through the ring crew taking down the ropes and setting up the ring for a sumo match that absolutely no one cared about.
What was a mildly entertaining backstage vignette turned terribly wrong once Gene Snitsky hit the screen.
Snitsky's foot fetish just took this to a level that is far from anything resembling entertainment, and into a "weird" zone.
As a medley of hit songs, Kid Rock's performance was great. The band was on, and Kid Rock certainly had a great deal of energy.
The reason that this ranks as a worst moment is because this 10-plus minute seemingly endless medley took up time needlessly from wrestlers.
Who paid $55 to see a greatest hits concert from Kid Rock? Probably no one.
Who paid $55 to see wrestlers wrestle on the WrestleMania pay-per-view? Probably everyone.
It's an odd choice to have Kid Rock perform for that long at WWE's biggest show.
Hope you enjoyed the list.
What are some of your worst WrestleMania moments? Sound off in the comments!
You can follow Dean Dixon at twitter.com/folsomcounty or read his blog here. He's currently excited for the upcoming 16th Annual ECWA Super 8 Tournament that will be held on April 7th in Newark, Delaware.