NCAA Bracket 2012 Predictions: 8 Teams Guaranteed to Blow out Their Foe
Streeter Lecka/Getty Images

The opening day of second-round March Madness action didn't lack for drama, but there were still plenty of blowouts. Not all of them were as one-sided as they looked—BYU, for one, made a couple of impressive runs at Marquette before falling by 20—but this tournament has already seen its share of lopsided margins.
One of the likeliest teams to face a similar fate in today's action is Vermont, the 16th seed charged with the unenviable task of taking on North Carolina.
Not all No. 16s are completely out of their depth—witness UNC-Asheville's valiant effort against Syracuse yesterday—but the Catamounts just don't have the scorers to keep up with the high-powered Tar Heel offense.
Read on for a closer look at North Carolina and seven more teams set to cruise in today's NCAA tournament action.
Begin Slideshow

»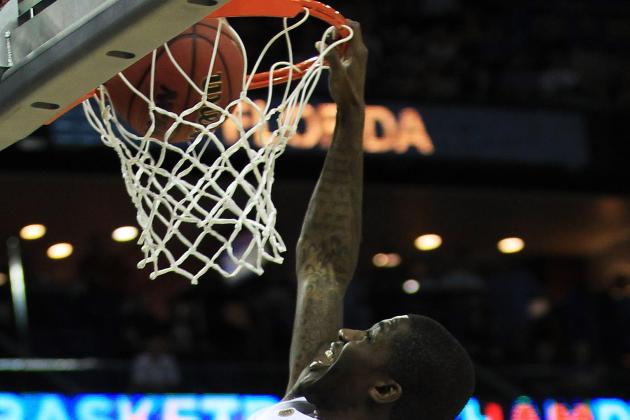 Streeter Lecka/Getty Images

Both Florida and its opponent, 10th-seeded Virginia, suffered through ugly finishes to fine seasons. The difference is that Florida is appreciably under-seeded at No. 7, whereas the Cavaliers are probably about where they belong.
Virginia's offense needs PF Mike Scott to have a monster game in order to succeed, an unlikely outcome against gritty Patric Young of the Gators.
Florida, for its part, has a variety of ways to attack the outstanding Cavaliers defense, and scoring leader Kenny Boynton will be playing with a chip on his shoulder coming off an awful game against Kentucky in the SEC tournament.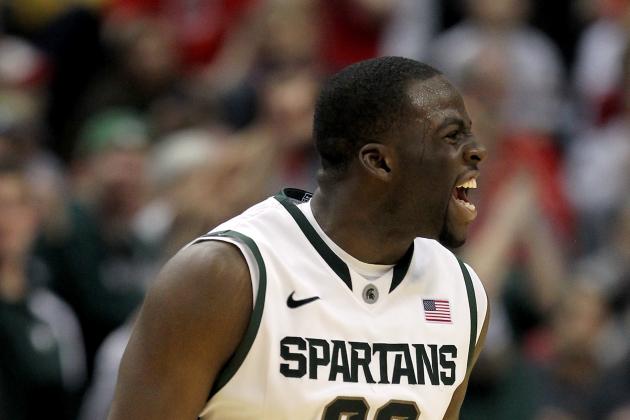 Andy Lyons/Getty Images

There might not be a bigger contrast of styles in the field of 68 than the matchup between physical, blue-collar Michigan State and the light-speed offense of 16th-seeded LIU Brooklyn.
No matter how fast the Blackbirds play, though, they're going to struggle in the half-court offense against Draymond Green and the Spartans' bruising D (tied for 13th in the nation in scoring average allowed).
Michigan State's own backcourt, led by breakout sophomore Keith Appling, is skilled enough to withstand the Blackbirds' assault and ratchet down the tempo.
It might not be quite as overwhelming as the show Wisconsin put on against 13th-seeded Montana yesterday, but expect a similar defense-first romp for the Spartans.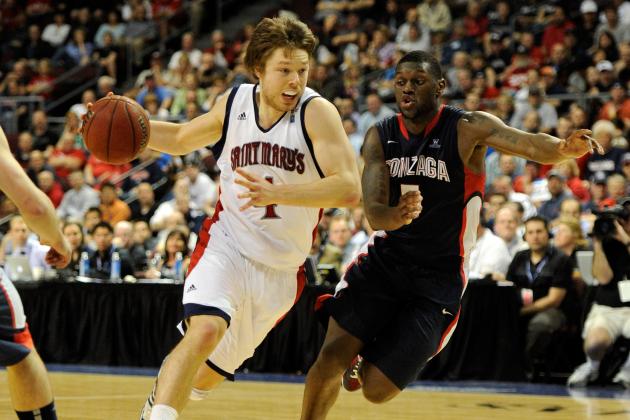 Ethan Miller/Getty Images

The seventh-seeded Gaels are not only an effective offensive team (74.9 points, 37th in the nation), they're an exceptionally efficient one.
Matthew Dellavedova's passing has keyed a unit that ranks 14th in the nation in assists (15.9 per game) and 27th in field-goal percentage (.475).
All of that firepower is bad news for a Purdue defense that regularly surrendered 80-point games in the normally low-scoring Big Ten.
Robbie Hummel will put up some points of his own, but not nearly as many as the Gaels will get with Dellavedova picking the Boilermakers apart.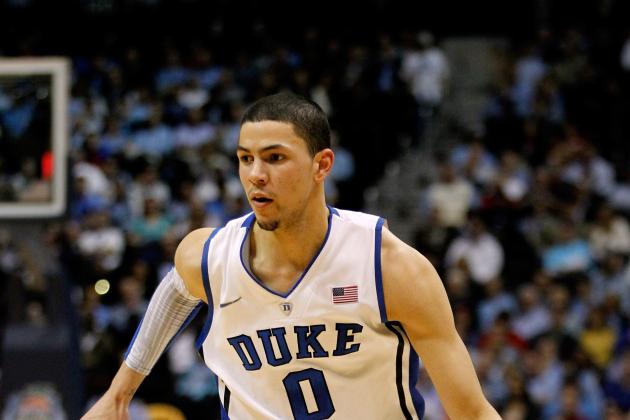 Streeter Lecka/Getty Images

Duke's second-round opponent, 15th-seeded Lehigh, is a respectable team that won the Patriot League behind one brilliant star, guard C.J. McCollum (21.9 points, 6.5 rebounds and 2.6 steals per game).
Duke has a superlative guard of its own in Austin Rivers, but Rivers' supporting cast is several notches above McCollum's.
Even if Ryan Kelly's foot injury keeps him out of action, Duke has plenty of perimeter scorers to pick up the slack.
Lehigh is also going to have a tough time handling the interior muscle of the 6'10" Plumlee brothers, especially if 6'9" Gabe Knutson gets in foul trouble.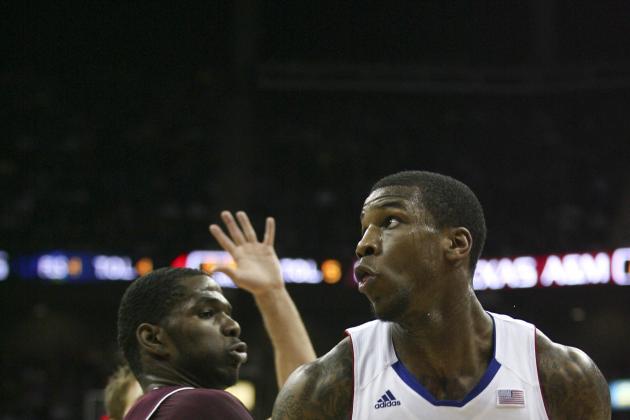 Ed Zurga/Getty Images

Kansas has shown an impressive killer instinct this season, not just beating second-tier teams but often utterly demolishing them (witness a 70-42 rout of 12th-seeded South Florida).
That's not a good sign for the No. 15 seeds from Detroit as it tries to take down the heavily favored Jayhawks.
The Titans were a mere 11-7 in Horizon League play, and went 0-2 for the year against teams in the field of 68 (falling to Alabama and Notre Dame).
They haven't faced a team that even approaches KU's talent and athleticism, and even if Titan star Ray McCallum somehow wins his duel with All-American Tyshawn Taylor, Thomas Robinson will ensure a Jayhawk rout.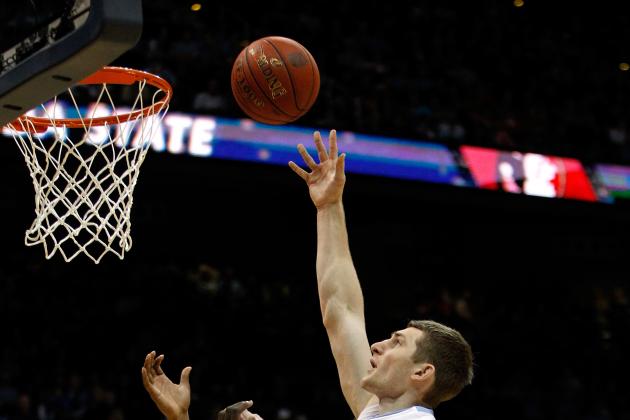 Streeter Lecka/Getty Images

With John Henson a game-time decision thanks to a wrist injury, North Carolina may not be at full strength for its meeting with No. 16 seed Vermont.
Unsurprisingly, the Tar Heels won't need to be.
The Catamounts' defense is solid, but it just doesn't have the size or athleticism to deal with 7'0" Tyler Zeller and 6'8" Harrison Barnes.
Of course, if Henson is able to go, the outlook gets even bleaker for Vermont, as he's piling up 2.9 blocks per game—or 0.5 more than the entire Catamount roster.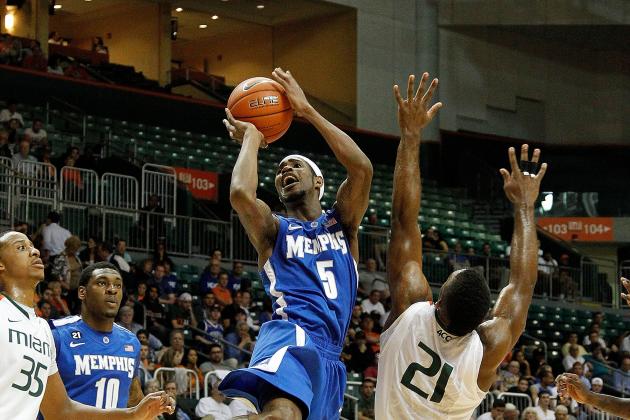 Mike Ehrmann/Getty Images

Eighth-seeded Memphis has been refining the blowout into an art form over the last three weeks. In the seven games the Tigers have played in that span, their average margin of victory is 23 points.
Obviously, St. Louis (eighth in the nation in scoring defense) will provide a stiffer challenge than Central Florida or Marshall, but not enough to run with Memphis.
After all, the Tigers are a tough defensive team in their own right—holding opponents to .384 shooting from the floor—that's also fifth in the nation in field-goal percentage on offense (.494).
Ed Zurga/Getty Images

As if having to play second-seeded Missouri wasn't bad enough for Norfolk State, the Spartans have to face a Missouri team that now has a chip on its shoulder.
Despite a 30-4 record and a Big 12 tournament title, Marcus Denmon and the Tigers were left out of the race for a No. 1 seed, a fact whose motivational value can hardly escape coach Frank Haith.
Norfolk State's supersized backcourt is actually outstanding at defending the three-pointer (it's allowing opponents to shoot just .303 from long range), but it hasn't faced an offense that even approaches Missouri's level.
It won't get any easier for the Spartans on the other end of the floor, where sophomore Pendarvis Williams' iffy ball-security skills will be put to the test by ballhawking Missouri PG Phil Pressey.