Champions League Draw: Chelsea vs. Real Madrid and Fixtures Fans Want to See
March 16, 2012

Phil Cole/Getty Images
The draw for the Champions League quarterfinal fixtures will take place on Friday in Switzerland, and there's no shortage of possible matchups that would excite the fans.
Barcelona, Real Madrid, Chelsea, Bayern Munich, Marseille, Apoel Nicosia, Benfica and AC Milan are the eight teams that survived the round of 16.
Let's look at three possible fixtures fans want to see the most in the quarterfinals of the Champions League.
Chelsea vs. Real Madrid
There's an amazing amount of storylines to this possible fixture. Madrid manager Jose Mourinho was once in charge of the Blues, and while he won many trophies with the London club, he never achieved Champions League glory.
Mourinho would welcome a draw with Chelsea, saying via Soccernet:
People can't understand how much I love Inter and Chelsea and how much I love the boys and how much I wish them well.

I know, if I get them in the quarters, or semis, or final, they will be a great opponent. I am so happy for the boys [Chelsea players], because they have incredible character. They have had a hard time, but now happiness is coming.
Mourinho is trying to bring Madrid back to European glory, as Los Blancos haven't won the competition since 2002.
These two clubs love to attack and score goals, so there will be a ton of excitement over two legs should these footballing powers meet.
After Mourinho knocked Chelsea out of the competition in 2010 while managing Inter Milan, you can bet Blues fans would love to return the favor to their former manager and Madrid this season.
Barcelona vs. Bayern Munich
Barcelona look unstoppable right now, but one of the few teams that have a chance to dethrone them as European champions is German power Bayern Munich.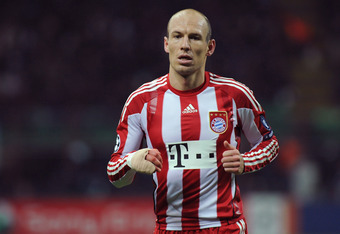 Valerio Pennicino/Getty Images
With world-class goalkeeper Manuel Neuer and elite attacking talents Franck Ribery and Arjen Robben, Munich has the ability to upset Barcelona.
Not only does Munich have immense talent at nearly every position, they are motivated to reach the final and win the competition in their home stadium in front of their fans.
Stopping Barcelona star Lionel Messi will be a challenge for Munich, but they are one of the few teams who can do it.
AC Milan vs. Marseillle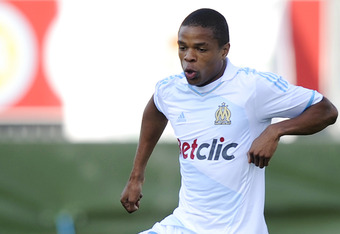 Ander Gillenea/Getty Images
Serie A leaders AC Milan survived a scare from Arsenal in the second leg of the round of 16, but with a lot of attacking talent, the Italian club will be a tough opponent for anyone.
Marseille have been very resilient throughout the competition and have attacking players such as forwards Loic Remy and Mathieu Valbuena who give defenders fits with their speed and dribbling ability.
A Marseille-AC Milan draw would be quite entertaining and would be full of goals over the course of 180 minutes.