5-Tool Sports Babes: Athlete Hotties Who Have It All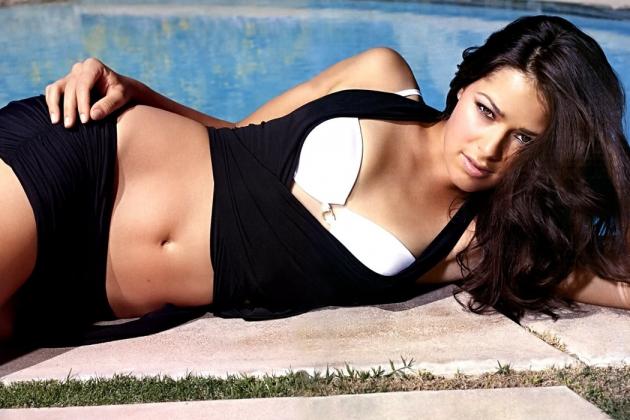 The sports world often presents us with world-class athleticism, exotic beauty and inspirational determination. But rarely all at once.
However, there is a unique collection of multi-talented athletes who know how to perfectly mesh their production on the field with their aesthetic prowess away from it.
These legendary icons continue to engage our eager eyes, demand respect from our hopeful hearts.
Let's take a look at the 25 female athletes who possess all the ingredients needed to reach immortality: the five-tool sports babes.
All dripping with potential from Day One.
Begin Slideshow

»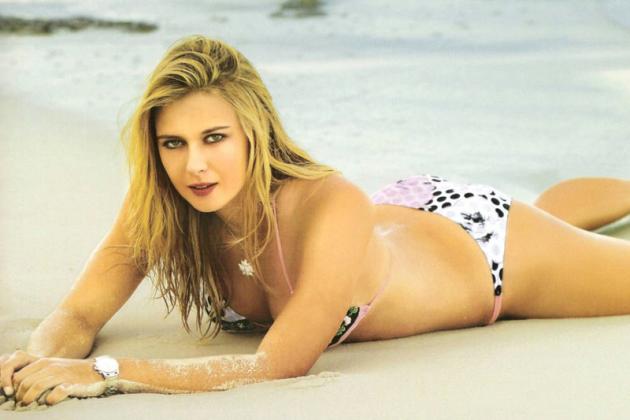 With a record of 420–106 and 24 WTA singles titles, there's not much else that Russian sensation Maria Sharapova needs to do to cement her name in the sports world.
Although her tightly-knit relationship with the Sports Illustrated Swimsuit Issue and surfeit of endorsements certainly help carve her name even deeper.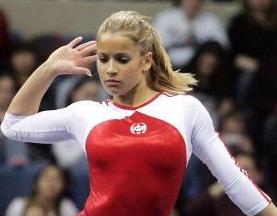 While we're still not sure whether she's dancing or competing, we're positive we love artistic gymnast Alicia Sacramone.
As the most decorated U.S. gymnast in the history of the World Championships (ten medals to her name), Sacramone naturally garners plenty of respect.
But her natural beauty, tough exterior, honest remarks and relationship with the much-less-talented Brady Quinn keep us constantly engaged.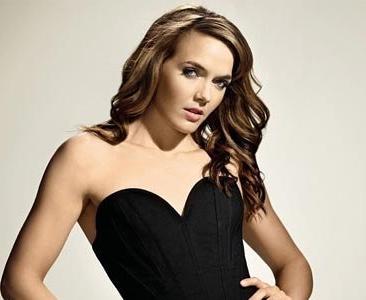 While Pedal-ton seems like a more fitting last name for British cyclist Vicky Pendleton, we're awe-inspired by her status as the third British woman to become a cycling world champion in 40 years (achieved at the 2005 World Championships).
Despite becoming the first cyclist to ever win Sportswoman of the Year in 2007, Pendleton evidently knew she had to expand her repertoire.
Gracing the cover of the July 2009 issue of FHM certainly cemented her name in sports lore for good.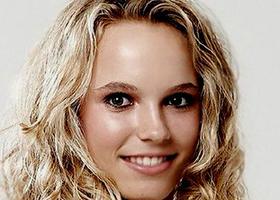 Not only is this Danish tennis star known for holding the No. 1 ranking for 67 weeks, but Caroline Wozniacki is also revered for her beauty, swagger and sense of humor.
She's also headed for a brilliant career in sports reporting.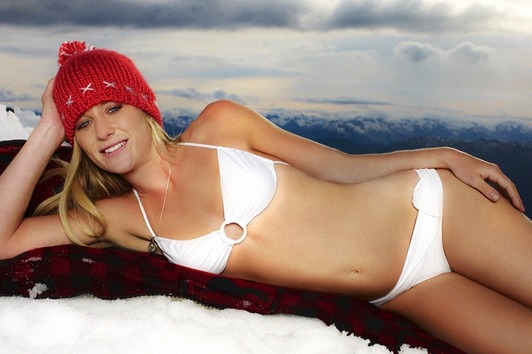 Sure she's got six World Cup victories in her career and a breathtaking collection of snowy photo shoots, but it's Hannah Teter's charity work that has us turning our frowns upside down.
Hannah's Gold must be quite the organization, especially with the sexy snowboarder prancing around in outfits like this.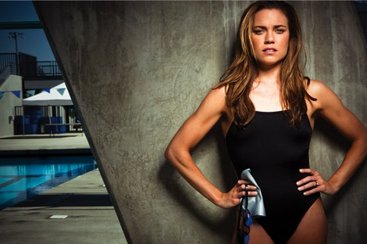 Eleven Olympic medals and 48 medals in major international competition pale in comparison to swimmer Natalie Coughlin's extracurricular activities.
She lasted until the fifth episode of Dancing with the Stars (season nine), appeared in the 2012 Sports Illustrated Swimsuit Issue (body-paint-clad, of course) and was an in-studio host for MSNBC during the 2006 Winter Olympics.
Truly well-rounded.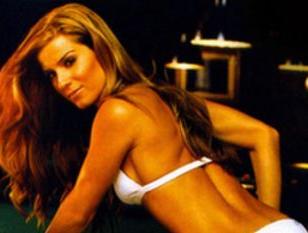 Billiards champion, model, actress, entrepreneur, wife, mother...Jennifer Barretta continues to add to her stacked portfolio.
She's a star on and off the table, with the ability to dominate any cue-hungry opponent.
A dedicated leader of the illustrious Rack Starz.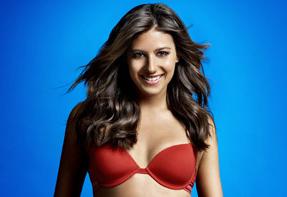 She's got the world record in the 400-meter women's individual medley, three gold medals from the 2008 Beijing Olympics and a stellar collection of colorfully-sexy pictorials...Stephanie Rice is building quite the legacy.
This Australian swimmer seems eager for redemption, as if we ever forgot her.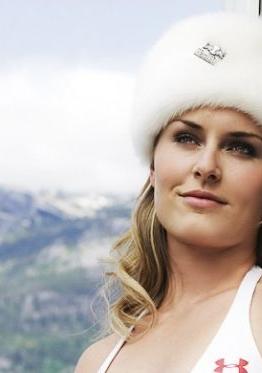 Sure she's won five consecutive World Cup season titles in the downhill discipline and four consecutive titles in Super G, but alpine ski racer Lindsey Vonn has us intrigued for a different reason.
Her erotic poses, furry hats and humorous comments regarding a certain NFL sensation have us truly smiling.
She won't be on the market for long.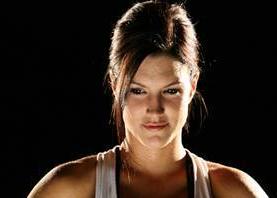 Hopeful actress, fitness model, MMA extraordinaire...there's few things 145-pound, former-No. 3-ranked female fighter Gina Carano hasn't attempted.
She's even set to receive the "Chuck Norris Award" for her action-packed ability on camera.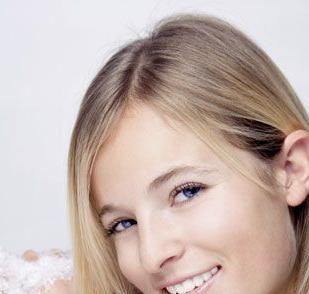 When she became the youngest skier to win a World Cup Super G race in 2008 at age 17, it became clear that alpine ski racer was more than just a warming smile on the icy slopes.
At 20 years old, Lara Gut hasn't even scratched the surface of stardom as she continues to ooze with potential.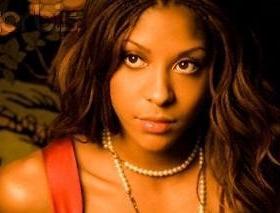 Any woman who can posterize over her 6'9" NBA husband deserves some respect, especially when she looks like this.
Candace Parker not only holds standing as the first woman to dunk in an NCAA tournament game, but she and husband Shelden Williams form one of the most prominent hardwood couples in sports.
Parker's competitive nature continues to propel her into the upper echelon of the sports world...all she has to do is show up.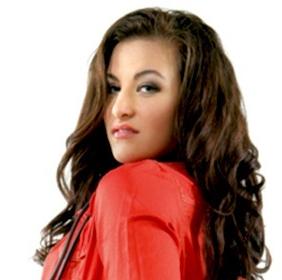 There's nothing sexier than a woman who can annihilate her man in the ring...but only so badly.
Few would expect the 135-pound, No. 1-ranked female fighter in the world to have such grace and delicate appeal. Miesha Tate continues to defy the odds.
The Freestyle Cage Fighting Women's Bantamweight Champion is a combination of beauty, brains and bravado.
We can never peel our eyes away.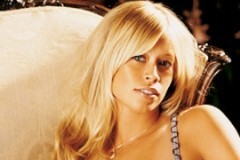 Magazine covers, provocative photo shoots and an affinity for snowy terrain...freestyle skier Kristi Leskinen is perhaps the most multi-talented beauty on this list.
But as the first woman ever to pull a rodeo 720, it seems like the slopes are her forte.
On second thought...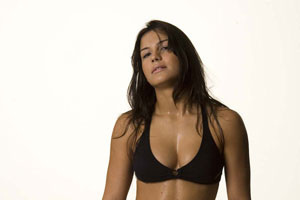 While she's already a master of Brazilian Jiu-Jitsu and a grappling world champion, Kyra Gracie seems determined to dominate every single aspect of martial arts.
While she's been training for some time now to make her 2012 MMA debut, it's Gracie's naturally-exotic beauty that has us wired.
She's already chipping away at greatness.
It's only natural that windows shatter, large pottery flies and fans faint when volleyball beauty Kim Glass is on camera, but that's not what has the sports world curious to learn more.
She tried out for America's Next Top Model five times, helped team USA to a silver medal at the 2008 Beijing Olympics and appeared in the 2011 Sports Illustrated Swimsuit Issue.
Balancing her talents quite nicely.
While she's known as a former WIBA and WIBF Lightweight Champion, Mexican-American boxer Mia St. John has expanded her resume as a model, businesswoman and Tae Kwon Do Champion.
Despite an inviting smile, she's not to be messed with.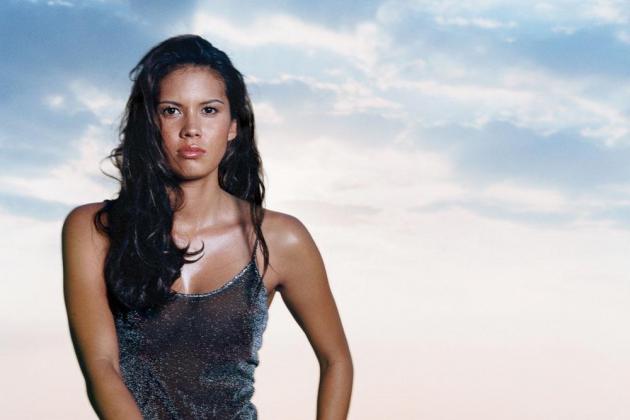 She's known as a triathlete, surfer and (clearly) model, but it's Lokelani McMichael's exotic name (Lokelaniku'uleimakamae) and seductive nature that have us truly impressed.
Oh, and her status as the youngest female to finish the Hawaii Ironman (completed in 1995).
No easy feat.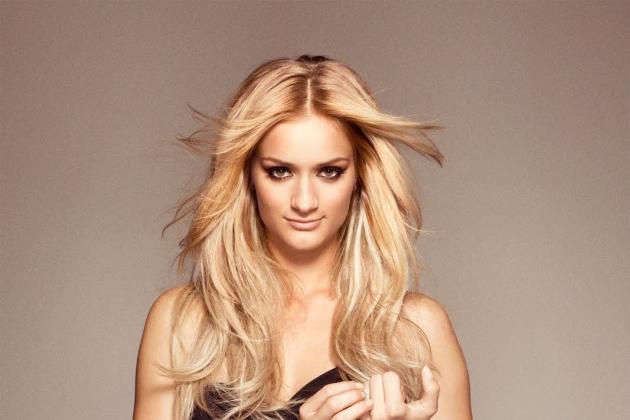 A blossoming Norwegian hurdler, Christina Vukicevic may not be as established as her talented peers, but she certainly reeks of serious promise.
After setting a Norwegian record in the 60-meter hurdles with a run of 7.94 seconds in 2010, it became clear that Vukicevic had more in her bag than just a calm smile and natural ability to attract.
A provocative photo shoot seems unnecessary for such a natural beauty.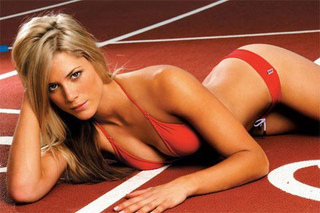 While there's not much known about this Miss Teen Australia finalist, we're positive that pole-vaulter Melanie Adams is headed for greatness, on the field and off.
She's set her beautiful sights on an appearance in the 2012 London Olympics...seems worth the trip for any group of inspired fans.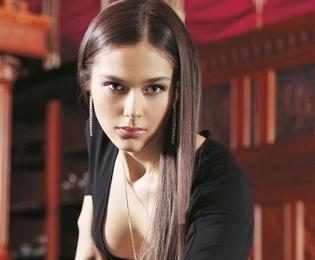 Any beautiful woman competing in cue-ball sports is bound to tickle our fancy, but Russian sensation Anastasia Luppova has the resume to back the reputation.
As a two-time European champion in Russian pyramid and the winner of the 2009 Miss Billiards competition, Luppova has continued to attract new eyes to her sport.
Now that she's coaching, we can appreciate her teaching skills as well. Must be hard for her pupils to concentrate.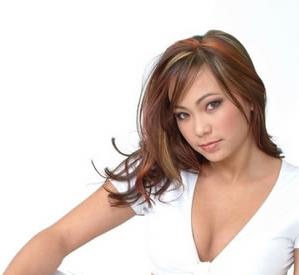 She's a Black Belt in American Free Style Karate, has trained in WuShu and Muay Thai and is the No. 4-ranked female strawweight (106 pounds) fighter in the world.
The Karate Hottie continues to extinguish her competition with just a quiet smile and exuberant approach.
These types of sultry masterpieces seem slightly unfair.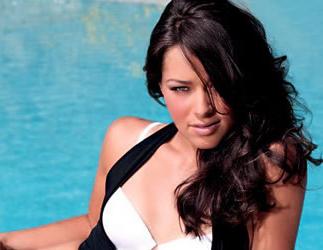 Seductive, aggressive, stunning, focused...former World-No. 1 Serbian tennis player Ana Ivanovic never shies from contact.
While she's got 11 WTA Tour singles titles and a plethora of breathtaking photo shoots on her resume, it's Ivanovic's stare that has us drooling.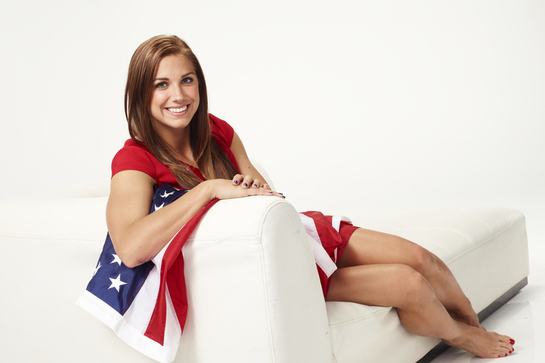 After finishing her career at Cal third all-time in goals scored (45) and becoming the youngest player on the USA's roster at the 2011 FIFA Women's World Cup, it seemed like Alex Morgan was headed for athletic greatness.
Until she shocked the world with a paint-covered appearance in the 2012 Sports Illustrated Swimsuit Issue, and solidified herself among the best all-around beauties in the sports world.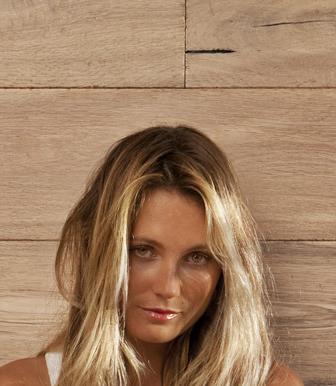 Perhaps the most famous surfer currently perusing the face of the Earth, Alana Blanchard clearly lives the dream lifestyle.
Sandy beaches, rhythmic waves, chilled coronas...time to take a trip to Hawaii.
A confident approach always keeps the cameramen salivating for more.