Projecting 5 Biggest Winners and Losers If Peyton Manning Signs with Titans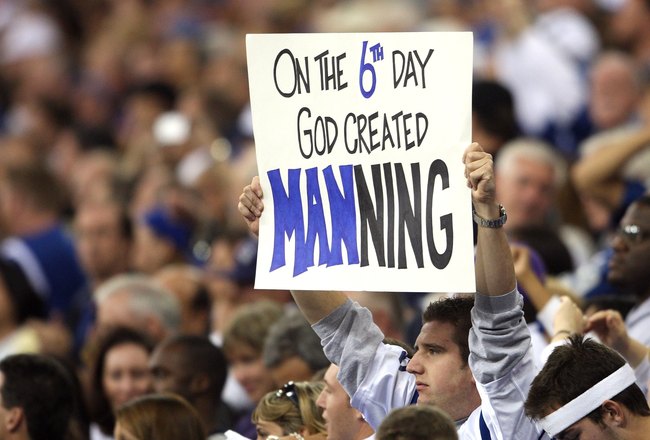 Andy Lyons/Getty Images
For whatever reason, the Tennessee Titans appear to be one of the favorites to land free agent quarterback Peyton Manning after his release from the Indianapolis Colts.
Manning visited Tennessee yesterday as owner Bud Adams appears desperate to land his signature.
However, bringing in Manning doesn't appear to make much sense for the Titans.
WINNER: Bud Adams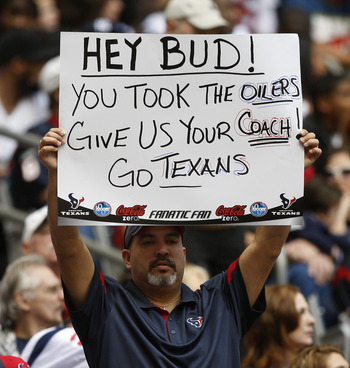 Bob Levey/Getty Images
It is obviously a major coup for Adams' personally, who has already revealed his desire to get Peyton Manning and seems desperate to sign the veteran quarterback.
Adams is essentially a fan who just happens to own the franchise. He has obviously admired Peyton since he played for the University of Tennessee and has always wanted to have him on his own roster rather than the opponents'.
As with most people in his position, he is used to getting what he wants.
LOSER: Matt Hasselbeck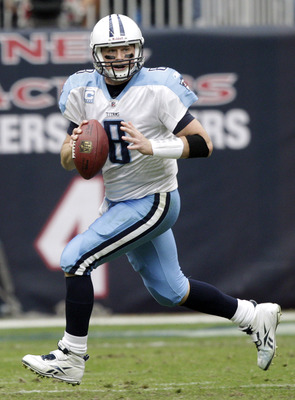 Bob Levey/Getty Images
Hasselbeck is obviously slated to enter next season as the starter or mentor to Jake Locker, which gives him a role in the NFL despite his age. If Manning arrives, Hasselbeck's role is removed.
Manning isn't being brought to Tennessee for the long-term health of the franchise. The likelihood is, if Manning is signed, then Hasselbeck will be released/traded. Considering how well he played last year, that is a harsh sentence to set over the veteran leader's head.
LOSER: Jake Locker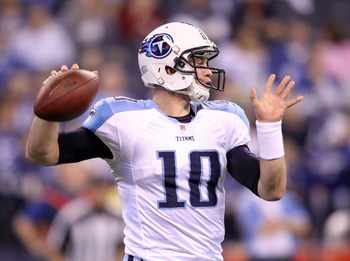 Andy Lyons/Getty Images
Manning won't have time to mentor Locker in the same way that Hasselbeck does because Manning will want to make a lot of adjustments to the Titans' offense while also adapting to his new surroundings.
The arrival of Manning would disrupt the strong bond that Locker has developed with Hasselbeck while also likely delaying the beginning of his era in Tennessee. Hasselbeck figures to be finished as a starter after this season, but Manning potentially will play for 3-5 years more. As long as Manning is under contract, he will be the starter.
LOSER: Mike Munchak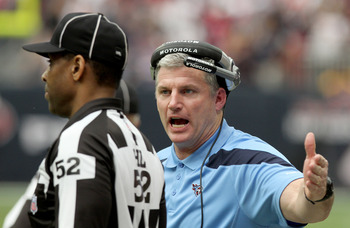 Thomas B. Shea/Getty Images
Munchak is blatantly being undermined by his owner who is acting like a love sick teenager completely taking for granted what he/she has got because of something pretty becoming available.
The Titans coaching staff obviously set their plans at the quarterback position in stone last year. Matt Hasselbeck was brought in for the short term while Jake Locker developed for the future. There is nothing Munchak can do about his owner flirting with Manning. He is only in the second year of his first-ever NFL head coaching job. It's not like he is guaranteed another opportunity like this ever again.
LOSER: The Fans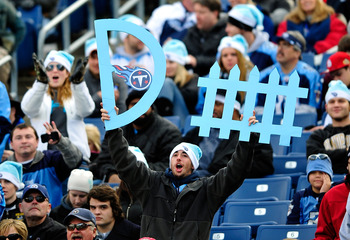 Grant Halverson/Getty Images
Titans fans may feel really excited and optimistic about Manning in the short term, but ask yourself, why are you excited about adding Manning?
You are excited because Manning is a winner who has proven it over the long-term. He is a future hall of fame quarterback with incredible abilities at the position. Potentially unrivaled abilities. The biggest reason you love Manning is because he increases your chances of winning football games.
That is the short-sighted view. Manning decreases the team's chances at sustaining success over the coming years because his arrival hurts Jake Locker. The Colts developed Manning after drafting him, that is the process to becoming a great quarterback, you don't get greatness by plucking an aging veteran from another team.
At least, you don't for the long-term.
Keep Reading

Tennessee Titans: Like this team?