Shaq vs Jose Canseco: Breaking Down Who Would Win Battle of the Behemoths
March 15, 2012

Christian Petersen/Getty Images
Jose Canseco likes to run his mouth on Twitter about anything and everything he possibly can, but he may have backed himself into a corner challenging Shaquille O'Neal to a mixed martial arts fight. 
Shaq finally decided to call Canseco out for running his mouth about how much he wants to fight the former NBA superstar. 
"I challenged him a long time ago," said O'Neal. "If he wants it done, he knows where to find me. He can be high off whatever, and I'll be high off Frosted Flakes."
Since the challenge has been accepted, all that we need is for Canseco to stay true to his word and sign a contract. 
What we wanted to do is breakdown the battle of these two former superstars. Here is our unofficial tale of the tape for a potential Shaq vs. Jose MMA fight. 
Size
O'Neal: 7'1", 325 pounds
Canseco: 6'1", 250 pounds*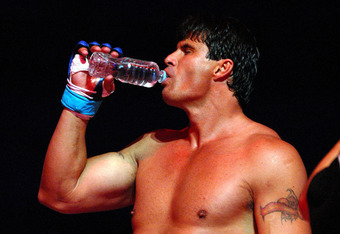 Getty Images/Getty Images
Analysis: This one is a no-contest. O'Neal is going to overpower Canseco in every conceivable way. He if a full foot taller, will have a huge reach advantage and will have more power in everything he does. 
Advantage: O'Neal
Style
O'Neal: Brazilian Jiu-Jitsu
Canseco: Boxing
Analysis: Part of the problem with Canseco's challenge for a mixed martial arts fight is that he doesn't use all of the elements at his disposal. He is no joke, with a black belt in karate and Taekwando, but he wants to box before trying anything else. 
O'Neal, on the other hand, has spent time training at Jonathan Burke's Gracie Gymnasium. He understands the art of MMA. He would shoot in on Canseco right out of the gate, take him down, work a ground and pound before locking in a triangle choke. 
Advantage: O'Neal
Fight History
O'Neal: None
Canseco: 0-1
Despite O'Neal's training, he has yet to step inside the cage to take out his frustrations on someone. He was preoccupied with other things, like that pesky NBA career or trying to sell the sequel to Kazaam, but he is ready to go now. 
Canseco has had fights, both professional and exhibitions, in his career. The problem is, he doesn't actually win the matches. He did have one victory against Todd Poulton in the Celebrity Boxing Federation, but other than that he has come up short. 
Still, you have to give Canseco the advantage in experience here because he has been in the ring and knows what to expect. 
Advantage: Canseco
Final Prediction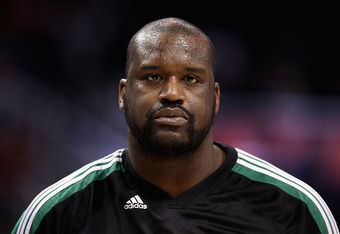 Christian Petersen/Getty Images
Canseco has backed himself into a corner asking for this fight. He is not a well-rounded mixed martial artist even though he has two black belts. He does have power to land a knockout shot, but the fact that he would have to reach his arm up a lot to land a shot on the chin is a major disadvantage. 
O'Neal has the size and weight advantage. He is probably faster than Canseco, which says more about Canseco than O'Neal. Even if he can't finish the fight, he would just take Canseco down and hold him there for three rounds. 
Prediction: O'Neal via submission