March Madness Upsets: Dangerous Teams You Should Take a Chance On
March 15, 2012

Gregory Shamus/Getty Images
There is still time to change your 2012 NCAA tournament brackets and make the right upset picks.
The second round of your bracket is ever so important. If you pick the wrong team to get hot and make a run through the tournament, chances are your bracket will end up in the garbage before we even make it to the Sweet 16.
Consequently, if you pick the right team to get hot, pull off an upset or two and make a run through the tournament, you could be looking at a very successful and epic month of March.
So much of your bracket success will hinge on what upsets you pick.
Let's say, for instance, that you pick Kentucky to win the whole tournament, but they get bounced out in the second round. Well, you've already lost and the tournament has barely begun.
That would be a horrible feeling. While I don't feel Kentucky will lose in Round 2, there are a few upsets that I do feel comfortable with picking. You have to know a bit about the teams and how dangerous they can potentially be.
Here are two dangerous teams you should take a chance on:
Colorado Buffaloes: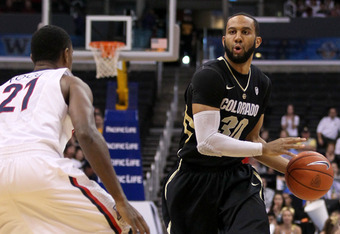 Stephen Dunn/Getty Images
The No. 11-seeded Buffaloes have a second-round matchup with No. 5 seed UNLV. This has upset written all over it.
It's not necessarily about what UNLV can't do, but more so what Colorado can do. They are an incredibly active team and they are good at many things.
They have excellent three-point shooters, which makes them very dangerous, but they are also very active in the paint. They outhustle, outrebound and outrun teams.
Their leader, sophomore guard Carlon Brown, is easily one of the better players in this tournament, averaging 12.6 points, 3.7 rebounds and 1.9 assists per game, but he is highly underrated. His numbers don't tell the whole story.
The Buffaloes aren't glamorous in any way, but they are a scrappy team with a ton of fight in them. Look out for them to cause a stir.
South Florida Bulls: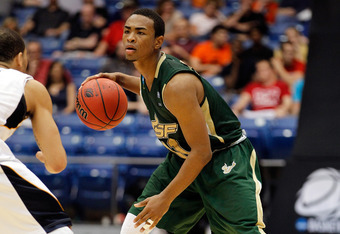 Gregory Shamus/Getty Images
The No. 5-seeded Temple Owls are a very good offensive team, so No. 12 South Florida is going to have their hands full.
That being said, I think they have what it takes to pull off an upset.
The Bulls are a very good defensive team. They held the California Golden Bears to just .362 shooting from the field and played stifling defense, at one point leading by as much as 32.
This a team that beat No. 18-ranked Louisville back in February, so they aren't a stranger to upsets or playing high-level opponents.
They are hot coming into this game and they are very scrappy. That's a very dangerous combination, and it will lead to an upset.