2012 NFL Free Agents: 5 Reasons the Eagles Are Best Without Plaxico Burress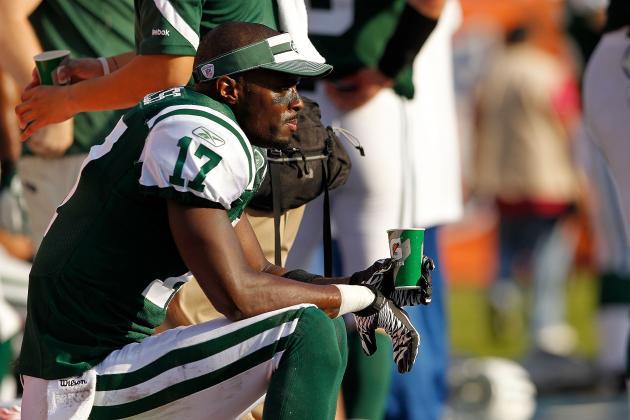 Mike Ehrmann/Getty Images

This is the second offseason in a row that Plaxico Burress has tabbed the Philadelphia Eagles as a possible destination for him.
While Burress still has something left in the tank, is he worth bringing to Philadelphia?
My first answer would be no.
Burress is nice in name, but does he actually fit the Eagles and what they're trying to do?
He brings some things to the table that the Eagles need, but will he be productive at it?
Here's five reasons why the Eagles are simply better off without the services of Burress.
Begin Slideshow

»
Mike Ehrmann/Getty Images

The Eagles are a team that's always looking for ways to get younger.
Signing Burress would completely go against that.
Burress turns 35 in August and is obviously not getting any younger. Granted, he will not have to rely on his speed to catch passes, but if he gets injured, it's not as easy to bounce back from those injuries when you are creeping up on 40.
Taking a young guy in free agency or an even younger guy in the draft that can do what Burress does and more will do the Eagles more good than signing Burress.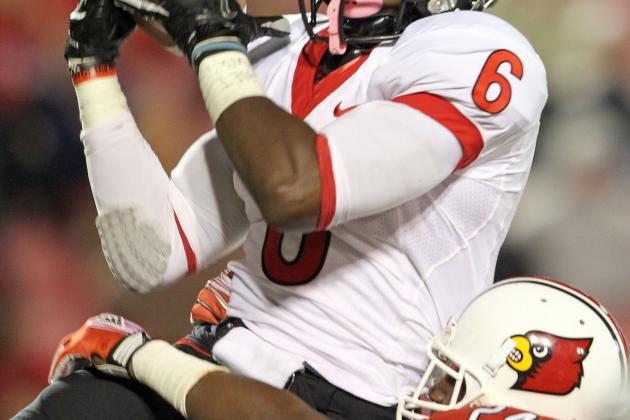 Andy Lyons/Getty Images

Like I mentioned in the previous slide, the Eagles are constantly looking for ways to get younger.
They can take someone who does what Burress does plus more in the draft and have him be more than just a one-year rental like Burress.
Burress did catch eight touchdowns last season and proved to be a good red zone target for Mark Sanchez, but did not do much else.
He only caught 45 passes for 612 yards. What that means for the Eagles is that they will still have to rely on DeSean Jackson and Jeremy Maclin to consistently move the chains—something they have shown to be incapable of doing thus far.
If the Eagles want to get a big red zone guy who is also a high-volume receptions kind of guy, look no further than Mohamed Sanu out of Rutgers.
Sanu stands at 6'2'', taller than both Jackson and Maclin, can go up and get the ball at its highest point in the red zone and with 115 catches during his last season at Rutgers, proved he can help move the chains.
Sanu brings more things to the table as oppose to Burress who brings only one.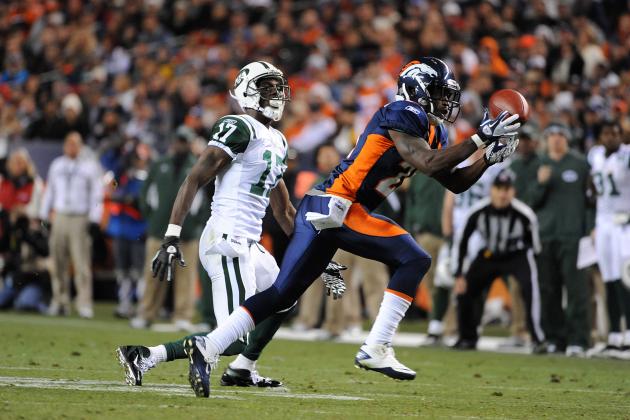 Garrett Ellwood/Getty Images

Again, like I mentioned in the previous slide, Burress is no longer a guy to consistently look for to move the chains.
Once upon a time, he was that guy. He was one of the toughest guys in the league to cover one-on-one.
But that was four or five years ago. In 2012, Burress is strictly a guy that is good for going up and catching the ball inside the red zone.
There are other options out there, either through the draft or free agency, that can do that and more.
For the Eagles, signing Burress would mean three guys who are not possession receivers, and Vick would not be able to rely to get a key third down.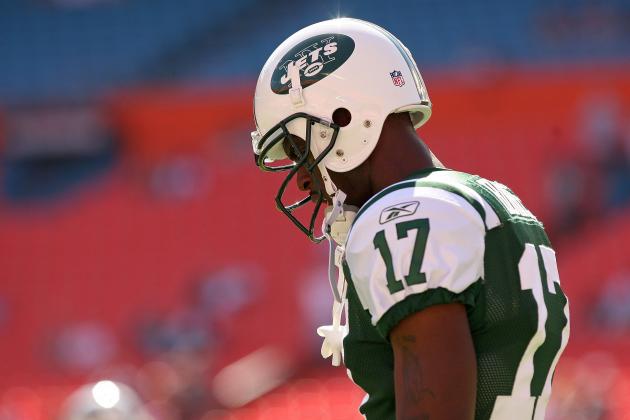 Mike Ehrmann/Getty Images

If Burress were to sign with the Eagles, it's highly unlikely that he would actually finish his career as an Eagle.
I'm not sure how much Burress has left, but it's not a whole lot. Eventually the Eagles will cut ties with him.
That's why the Eagles should target someone younger who they can have on the team for four or five years at the least. Burress seems to be a one-year option and will more than likely be on a another team come the 2013 season.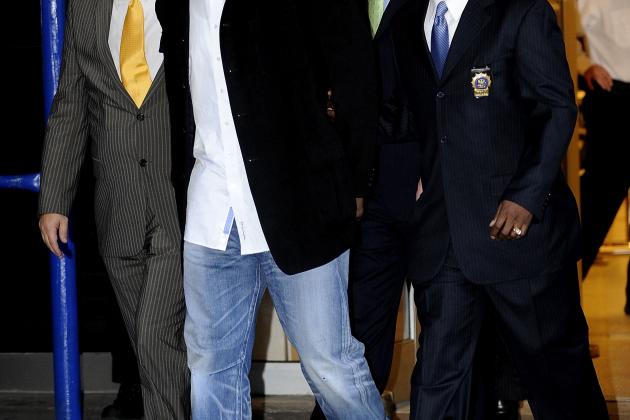 Jeff Zelevansky/Getty Images

I'm all for giving people second chances and giving people a chance to earn a living, but the Eagles already have a former convicted felon at quarterback (who is also from the state of Virginia like Burress)—I don't think it would be a good public relations move to bring in Burress.
I'm not saying that the Eagles should only try to bring in players strictly for PR purposes either.
It's just that in this specific case, I don't think it would be the best of PR moves. Maybe for another team, but not for the Eagles when they already have a former felon that would be throwing the ball to him.
I know what Burress did was four years ago now, but people don't easily forget.