Pittsburgh Steelers 2012 Mock Draft: 7-Round Predictions and Analysis
Chris Trotman/Getty Images
A fresh-faced Ben Roethlisberger gets some new gear after being chosen by the Steelers in the 2004 draft.
My Pittsburgh Steelers mock draft was impacted quite a bit by the NFL Scouting Combine at the end of February.
It was impacted further when March came in like a lion in Pittsburgh. Hines Ward was released Feb. 29, which would have been March 1 any other year. Only on Leap Day could such a seismic event occur.
Then two other Steelers fan favorites were sent marching when Aaron Smith and James Farrior were cut.
The Ides of March were uneventful, then Mike Wallace told the San Francisco 49ers he wanted to be paid more than Larry Fitzgerald, providing some comic relief amidst all this March Madness and increasing the chances the Steelers will keep their speedy wide receiver in 2012.
The Steelers couldn't keep William Gay, who signed with the Arizona Cardinals. They'll still have Keenan Lewis, Cortez Allen and Curtis Brown competing for the starting cornerback job opposite Ike Taylor, so Gay's loss doesn't have the emotional impact of those departures earlier in the month.
Now, hopefully March will go out like a lamb in Pittsburgh, and with a clearer picture of the Steelers' needs in the draft, we can relax and draw up another Steelers mock draft.
Follow me @Steel_Tweets.
Begin Slideshow

»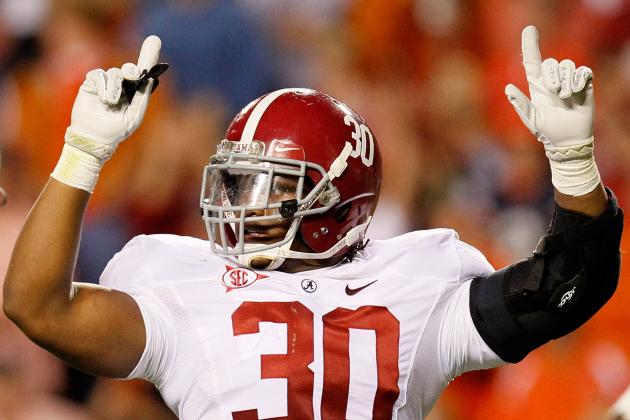 Kevin C. Cox/Getty Images

Year: Junior
Height: 6'2"
Weight: 265
The Steelers had to release James Farrior. He's 37 and no longer an every-down linebacker. Farrior's leadership can't be replaced, however. The best the Steelers can do is draft someone to replace him on the field.
Larry Foote is no spring chicken, either. He'll be 32 next season. But he can keep the seat warm until Hightower is ready to start next to Lawrence Timmons at inside linebacker. That might be necessary, considering Steelers defensive players rarely step in and make a big impact as rookies.
A couple of points stood out to me when researching Hightower. NFL.com said he's "NFL-ready" and NFL Draft Scout said he "spends a lot of time in the weight and film room."
My previous first-round pick: Dontari Poe, NT, Memphis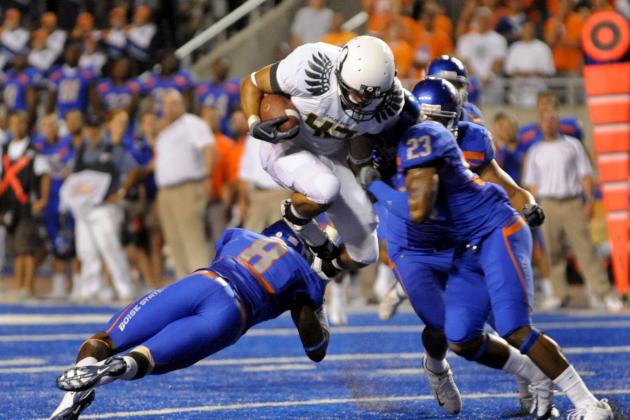 Steve Dykes/Getty Images

Year: Senior
Height: 6'4"
Weight: 225
OK, so both of my Steelers mock drafts have included a Boise State player. No, I'm not predicting the Steelers will take Iloka (pictured, left) so I can again have the blue turf in one of my slides.
I'm predicting the Steelers will draft NFL Draft Scout's top free safety because this is another area on defense where the Steelers are getting old. Ryan Clark will turn 33 next season.
Iloka is an unusually tall safety with good ball skills.
The Steelers might have more pressing needs at nose tackle and offensive guard, but there's not much value at those positions late in the second round.
My previous second-round pick: Kevin Zeitler, OG, Wisconsin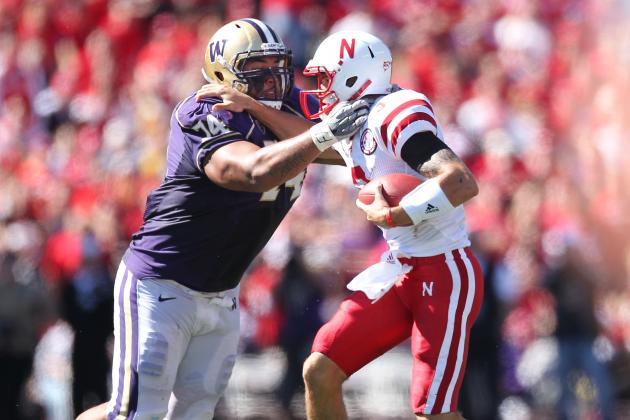 Otto Greule Jr/Getty Images

Year: Senior

Height: 6'3"

Weight: 348 pounds

The Steelers have an urgent need at nose tackle. Casey Hampton is coming off ACL surgery and will be 35 next season.

Dontari Poe's stock skyrocketed at the NFL Scouting Combine. The Steelers have the No. 24 pick, so they won't get Poe unless they trade up.

When the time comes for the Steelers to replace Casey Hampton, they'll need to replace every pound, so these guys who are barely over 300 pounds don't do it for me. That eliminates Michigan's Mike Martin (306 pounds).

Brandon Thompson (314 pounds) of Clemson and Josh Chapman (316 pounds) of Alabama are ranked ahead of Ta'amu by NFL Draft Scout and might be tempting in the second round. But Thompson probably will be gone by the time the Steelers pick at No. 56, and I'd stay away from Chapman because the last thing the Steelers need is another nose tackle recovering from ACL surgery.
So the Steelers can wait until the third round to address the nose tackle position. There's no guarantee Ta'amu will be available, but if he is, the Steelers should take him.
My previous third-round pick: Dwight Jones, WR, North Carolina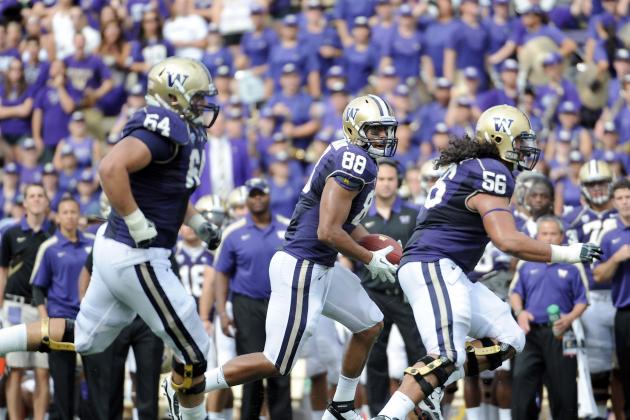 Harry How/Getty Images

Year: Senior
Height: 6'4"
Weight: 307 pounds
You can't argue with the Steelers addressing their defense in the first three rounds. They need young blood there.
It might seem a little late to be selecting a guard considering the need to protect Ben Roethlisberger better, but hopefully Todd Haley's system reduces Roethlisberger's sacks.
Kelemete has what Steelers coach Mike Tomlin would call "position flexibility." He played left tackle the last two seasons at Washington, but played guard before that and projects as more of a guard in the NFL.
My previous fourth-round pick: James-Michael Johnson, ILB, Nevada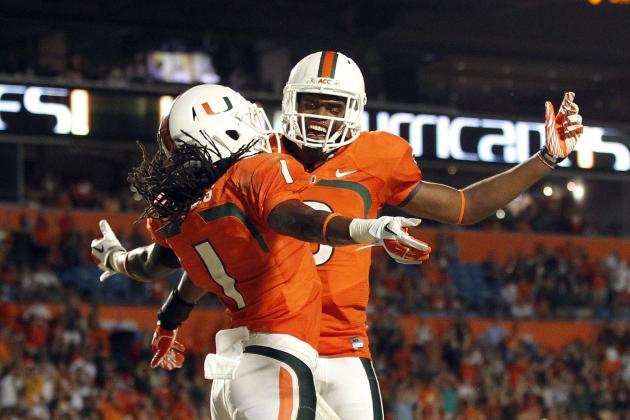 Joel Auerbach/Getty Images

Year: Junior
Height: 6'5"
Weight: 219 pounds
So far no team has been willing to cough up big bucks and a first-round draft pick for Mike Wallace, so for now, the Young Money Trio is intact.
However, Jerricho Cotchery remains unsigned, so the Steelers only have three established receivers with Wallace, Antonio Brown and Emmanuel Sanders.
They need some depth at wide receiver, and Streeter could be the tall receiver Ben Roethlisberger has always wanted.
Streeter had five combined catches in 2009 and 2010 and 46 last season, so there's some concern he might be a one-year wonder.
Still, if the Steelers are going to get a tall receiver, I'd rather have a rookie with potential than a washed-up Plaxico Burress.
My previous fifth-round pick: Markus Zusevics, OG, Iowa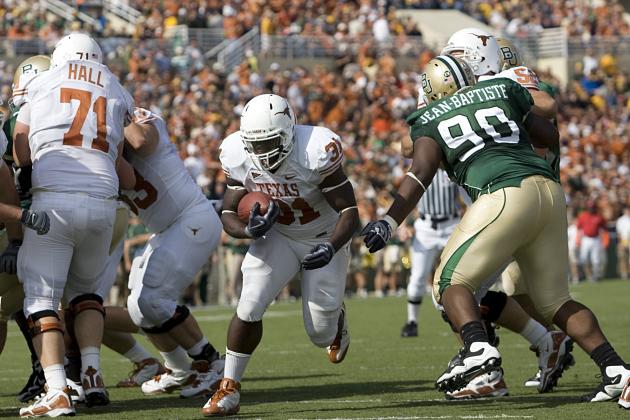 Tom Pennington/Getty Images

Year: Senior
Height: 6'2"
Weight: 335 pounds
I'm not comfortable with the Steelers waiting until the third round to draft a nose tackle, but that's the way the cookie crumbles in this draft.
So, the Steelers need to double up on this position of dire need and hope that one of these nose tackles sticks.
My previous sixth-round pick: Kellen Moore, QB, Boise State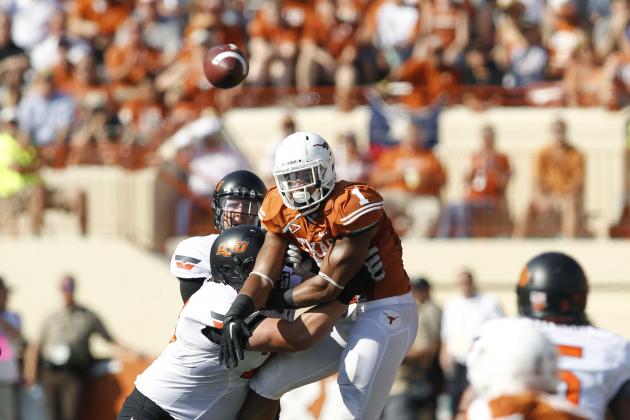 Erich Schlegel/Getty Images

Year: Senior
Height: 6'5"
Weight: 322 pounds
Offensive line is another area where the Steelers should go for quantity since it wasn't addressed in the first two rounds.
Adcock is a right tackle or possibly a guard at the next level. Steelers right tackle Willie Colon has missed most of the last two years with injuries. Adcock could be a prospect if Colon can't stay healthy.
My previous seventh-round pick: Eddie Pleasant, SS, Oregon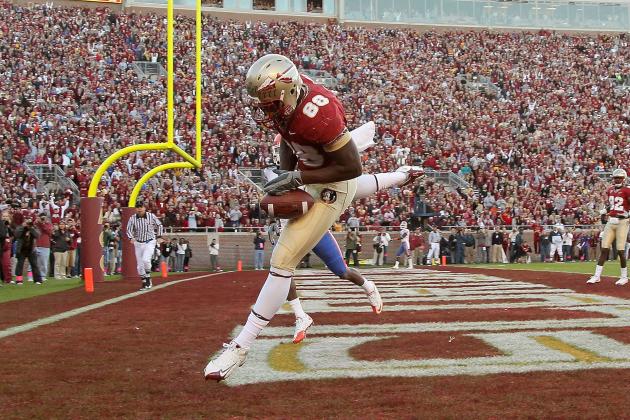 Mike Ehrmann/Getty Images

Year: Senior
Height: 6'5"
Weight: 256 pounds
The Steelers have three compensatory picks in the seventh round. That means they can claim some players first before other teams sign them as undrafted free agents.
Pittsburgh grabs a tight end with the first of these compensatory picks. Reliford is more of a pass catcher than a blocker. If he catches on, it would help the Steelers get in on the latest NFL craze and employ some multiple-tight end sets.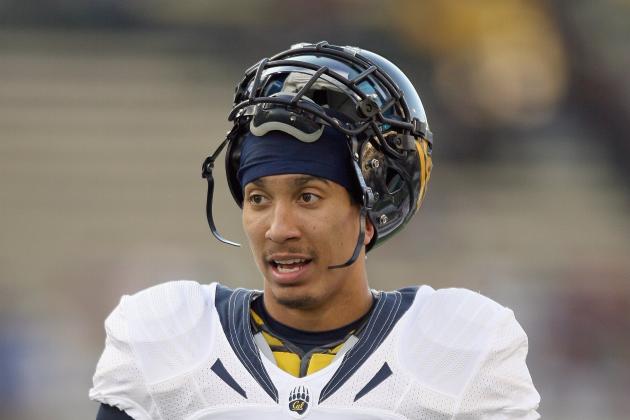 Otto Greule Jr/Getty Images

Year: Senior
Height: 6'2"
Weight: 211 pounds
The Steelers' campaign to get younger on defense continues with Cattouse, who has played both safety positions and cornerback.
Troy Polamalu will be 31 next season. He won't be around forever, but it's pointless drafting someone to replace him because there never will be another Polamalu.
The Steelers are drafting Cattouse because of his versatility and ability to cover tight ends, which is becoming increasingly important in today's NFL.
Year: Senior
Height: 6'4"
Weight: 215 pounds
Quarterback is the least of the Steelers' needs in the draft, but the backup spot needs a little attention.
Dennis Dixon is probably gone, so it looks like the Steelers will go into the season with 37-year-old Charlie Batch as the backup to 30-year-old Ben Roethlisberger.
Corp needs some work, but he's got prototypical size for the position. It also says something that he's been able to adjust from being a mobile quarterback to more of a traditional pocket passer after leg and knee injuries.