Breaking Down What Mario Williams Would Bring to Buffalo Bills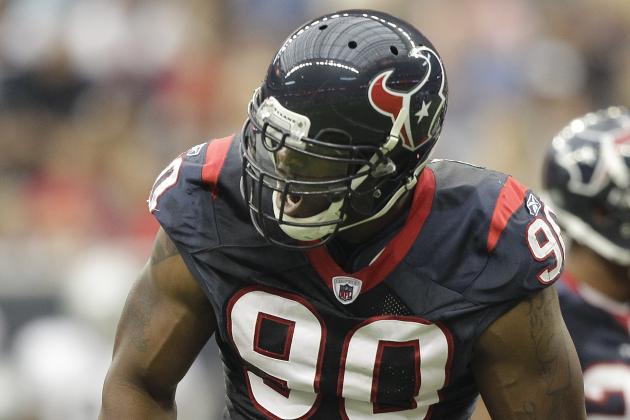 Bob Levey/Getty Images

Mario Williams has yet to decide whether he will play for the Buffalo Bills or not next season.
As Williams determines what is his next best move, many fans are already anxiously anticipating his effect on the franchise as a whole next year.
Williams may not be Peyton Manning, but he will have a huge impact on the 6-10 team from last year both on and off the field.
Here are a few aspects of the Buffalo Bills that instantly change when Williams signs on the dotted line.
Begin Slideshow

»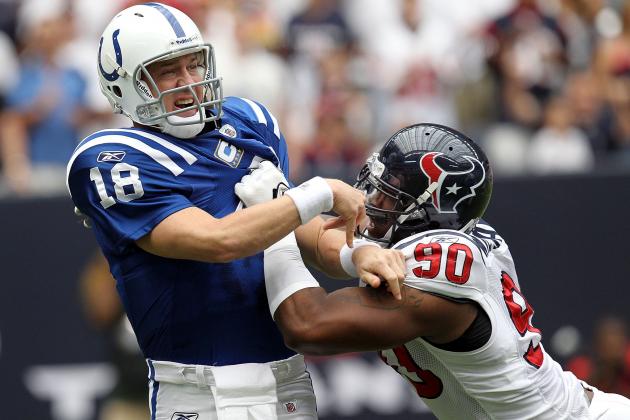 Ronald Martinez/Getty Images

Williams as a player is an overwhelming physical talent, standing at a huge 6'6", 283 lbs.
Williams is unbelievably athletic, which allows him to simply overpower opposing offensive tackles who can't match up to him.
He does not simply just rely on his bulk, however, as Williams also has incredible speed off the line of scrimmage.
As a blitzer, he does not have to rely on any rushing moves because of his physical gifts, although he does have a few of them in his locker, too.
The only worry about the former first overall draft choice is his motor.
Some fans said that the defensive end wasn't completely committed on every running down, but when you are as good and as talented as Williams, people will nitpick the minor flaws and overstate them.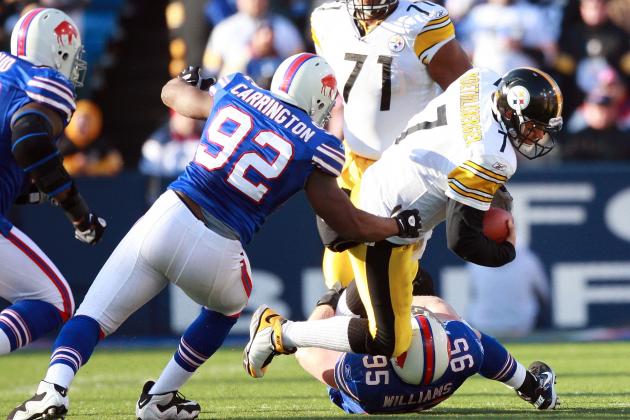 Karl Walter/Getty Images

Past just his own production, Williams' presence on the defense will have a major knock-on effect on the rest of the defensive line.
The Bills are returning to a four-man front this year with the best pair of defensive tackle teammates in the NFL.
Kyle Williams and Marcel Dareus are unbelievably gifted defensive linemen who play both the run and pass expertly.
With WIlliams on the outside, opposing offenses would struggle to identify which is the best player on the line to double-team.
If they try to concentrate on Mario Williams, Dareus or K.Williams will be too much for one player to contain. If they look to double-team two of the three, then the offense will be limited to max protection on every snap.
Either way, that is a major victory for the Bills.
Whether it be Chris Kelsay or another teammate, or a new addition, the Bills' other defensive end will have plenty of one-on-one opportunities to take advantage of.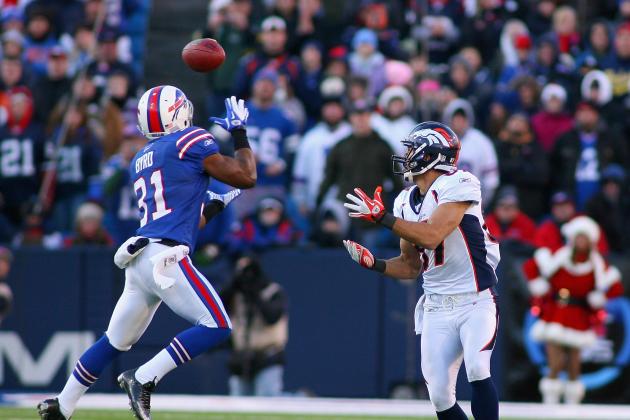 Rick Stewart/Getty Images

With an elite pass-rushing defensive end, the job of the Bills' secondary becomes a lot easier. Last season, the Bills were tied for sixth in the league with 20 interceptions.
The Bills have an opportunistic secondary that succeeded last season without a dominant pass rush.
Williams' addition would give them a dominant pass rush, which would allow the team's secondary to play more aggressively.
Presuming the secondary doesn't get reckless because of the added rushing prowess, the Bills could lead the league in picked-off passes next year if quarterbacks are throwing under duress with less time or hesitating because of the pass rush.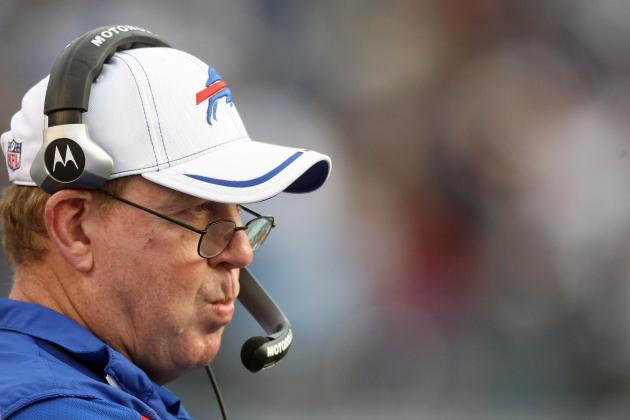 Donald Miralle/Getty Images

The Bills haven't been a competitive team in recent years—the fact that they can even entice a big-name defensive prospect such as Williams tells you that they are not as far away from competing as things appear.
Even if he does become one of the highest-paid players in the league, bringing in Williams will breathe more belief and life into the roster while creating a lot of fanfare and pride in the stands.
The Bills have been slowly overturning their roster by adding a lot of talent. Williams could be the leader they need to help Kyle Williams on defense along with Nick Barnett and Kirk Morrison.
He may not have ever played in a playoff game, but Williams was a leading player in Houston for a long time.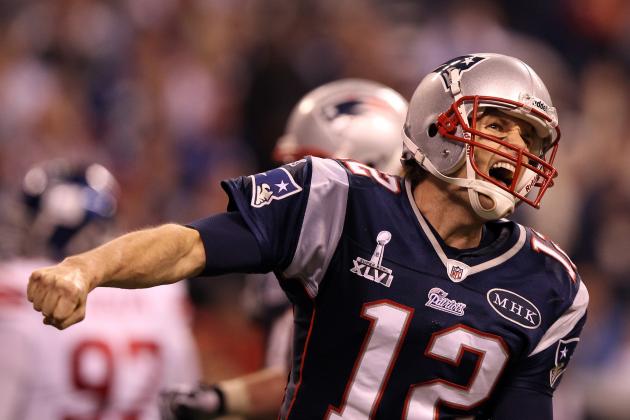 Ezra Shaw/Getty Images

The Bills did beat the Patriots in Buffalo last year, but they lost every single one of their other divisional games.
Bringing in Mario Williams will drastically affect their defense, but most importantly, it will affect it in the right way to take advantage of the flaws of the other AFC East offenses.
Because of the strength of their pass rush with Williams in the team, the Bills would have all the tools to frustrate Tom Brady even further with their pass defense, while the New York Jets' offensive line proved itself to be a liability last year.
The Miami Dolphins may not have their quarterback settled just yet, but the right side of their offensive line remains their fatal flaw on offense right now.
Joe Philbin, as a former quarterbacks coach, is going to want to throw the ball in Miami. He, like the other AFC East teams, will probably be forced to run a lot more against the Bills.
After a 6-10 season last year, nobody is worried about the Bills winning the division. If Mario Williams signs for the Bills, then that could change pretty quickly.