Boston Red Sox: Pedro Ciriaco and 5 Players Playing for Utility Spot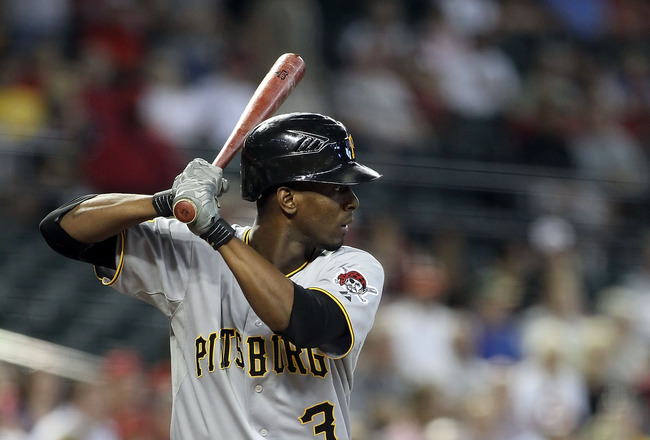 Christian Petersen/Getty Images
The Boston Red Sox have many spots on still up for grabs, and one of the most surprising has to be the battle for the middle infield spot.
Mike Aviles will likely get the nod at shortstop, but there are five other infielders who are in contention for the utility role on this roster. Pedro Ciriaco and Will Middlebrooks are at the top of this list thanks to great production during spring training, but will they just get a spot on the 40-man roster come September?
Pedro Ciriaco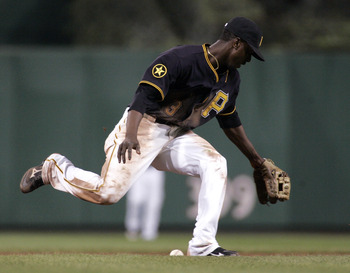 Justin K. Aller/Getty Images
Pedro Ciriaco has been been the man this spring training and has led the Boston Red Sox to two straight wins thanks to his speed and his power. Yes, that's right, Ciriaco can swing the lumber.
On Monday, he hit a two-run homer to lift the Sox in the 10th inning over the Miami Marlins. Then on Tuesday, he hit a single that turned into a triple thanks to an error and then scored on a throwing error to give the Sox the 1-0 victory over the New York Yankees.
Ciriaco has yet to be placed on the 40-man roster, but with his seven hits in 12 at-bats and his ability to play shortstop, maybe he gets a spot on the 25-man roster to begin the 2012 campaign.
Will Middlebrooks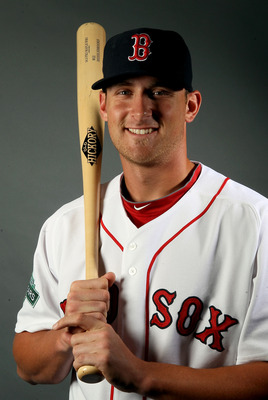 Elsa/Getty Images
Will Middlebrooks is a valuable commodity who will likely be playing third base very shortly in the majors thanks to his above-average offensive abilities. He still needs time to work on his plate discipline and defense, but that is what Triple-A ball is for.
But can he play as the utility infielder in 2012?
I doubt it, since the Boston Red Sox want him to get plenty of playing time before he is called up in September to see if he is ready for the majors for a full-time position.
Jose Iglesias
Abelimages/Getty Images
Jose Iglesias will be the shortstop before the end of the 2012 season, but can he land the utility role in spring training? My instincts tell me no because the Boston Red Sox want him to get all the playing time he can before he gets the start at shortstop, but who knows.
Iglesias is batting .300 in four games this spring and has played stellar defense. His glove is definitely ready for the majors, but his bat may need some work and his offensive ability will keep him in Triple-A at least until May.
Nick Punto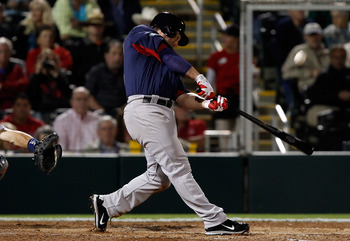 J. Meric/Getty Images
Nick Punto has only nine at-bats in spring training with the Boston Red Sox in 2012 and has not really showed great production. Utility roles do not need to produce a whole lot during the entire 2012 season, but I don't think batting .222 will help out the Sox in the long run.
Punto is set to be paid to be on the major-league roster, but other infielders are playing their hearts out to get the nod. So, maybe the aged Punto could be released if the Sox give the roster spot to another infielder once the spring training rosters are slimmed down more in the coming weeks.
Oscar Tejeda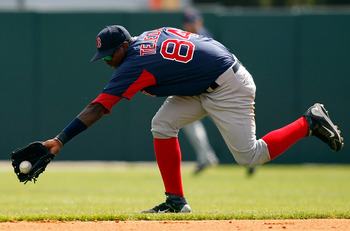 J. Meric/Getty Images
Oscar Tejeda reminds me of an Alex Cora-type player who plays great defense and occasionally can have a big hit. Tejeda probably won't be on the 25-man roster, but maybe the 40-man roster is more his style in September once he can find his bat.
He is hitting .167 in 12 at-bats this spring and has played in 10 games. He can play at short, second and third and is a great defensive asset to have in the infield.
Tejeda will not make the Boston Red Sox team out of the gate, but maybe in September when rosters expand.
Keep Reading

Boston Red Sox: Like this team?