NFL Free Agent Signings 2012: Peyton Hillis and Most Boneheaded Signings so Far
March 15, 2012

Rob Carr/Getty Images
Every time free agency hits in the NFL, there's always a boneheaded signing that makes people turn their heads...the other way.
It's the kind of signing that makes you question management and wonder how that player just got a boatload of money.
In just a couple days of free agency this year, we've seen some questionable signings. Here's a look at some that made me scratch my head.
Kansas City Chiefs: Peyton Hillis, RB
Peyton Hillis had a big season in 2010—there's no denying that.
But his 2011 was a disaster—marred by inconsistency, contract squabbles and injuries.
The Chiefs didn't have to spend much on Hillis (one year, $3 million), but there's a reason why he only got a one-year contract in free agency: The league opinion on Hillis, who was once everybody's favorite blue-collar worker, has soured.
It's not a high-risk pick, especially since the Chiefs aren't considering starting him with Jamaal Charles ready to get back to action in 2012, but I do feel it's reaching. I think the magic for Hillis disappeared last season and he's never going to have a year like he did in 2010 again.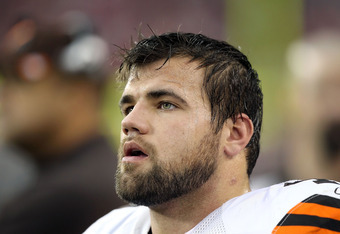 Christian Petersen/Getty Images
Jacksonville Jaguars: Laurent Robinson, WR
Laurent Robinson was a spark plug for the Dallas Cowboys last season, racking up 858 yards and 11 touchdowns after being labeled a bust for most of his career.
But he's not worth five years, $32.5 million.
Yes, Robinson is finally realizing the ability that made him an intriguing prospect in 2007, but I also feel that a lot of his success in 2011 was because of the Cowboys system and his connection with Tony Romo.
I think when he moves to Jacksonville and realizes Blaine Gabbert is throwing to him, things will deteriorate quickly. Robinson is not a No. 1 receiver, but he's getting paid big money.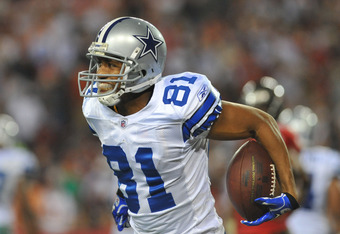 Al Messerschmidt/Getty Images
Washington Redskins: Josh Morgan, WR
It's not that I don't like Josh Morgan as a player. Before his injury last season, he appeared headed for a breakout season (he combined for 140 yards and a touchdown in his final two games).
What makes this a bad signing is the Redskins signed Morgan for two years and $12 million.
Morgan does have potential, but this is a player who was behind Michael Crabtree and Braylon Edwards on the depth chart last season in San Francisco. He hasn't shown enough yet to warrant that kind of money. In four NFL seasons, Morgan has had one 100-yard game.
Another Dan Snyder spending spree.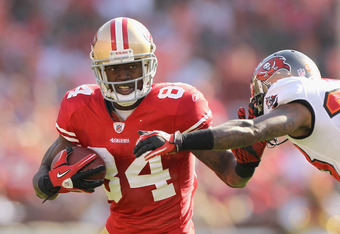 Ezra Shaw/Getty Images
Follow me on Twitter. We can talk about boneheaded free agency signings in the NFL.