Boston Celtics: Five Franchise Saving Moves the C's Must Make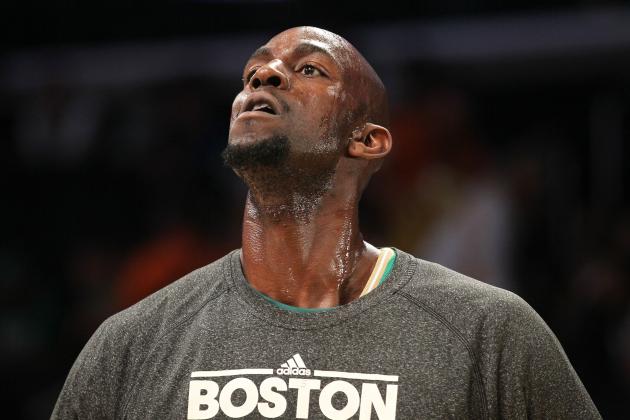 Stephen Dunn/Getty Images
Would moving KG at the deadline help the Celtics going forward?
It's deadline day in the NBA which means some, if not all of the rumors involving the Boston Celtics from the past three months are finally set to come home to roost.
All four of the C's top names still remain in play, some more than others depending on who you believe. Whether or not the Celts do make any deals, there are at least a few that they should make to sustain the near future of the franchise as best they can.
Here's a look at the decisions the C's need to make in order to do just that.
Begin Slideshow

»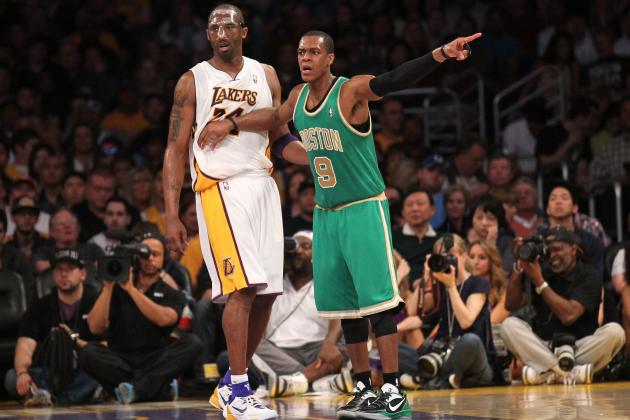 Stephen Dunn/Getty Images
At this point, Rondo is as valuable to the Celtics as Kobe is to the Lakers.
Celtics head honcho Danny Ainge seemed to quell this one with his statements to Comcast SportsNet New England prior to the team's win over the Clippers on Monday night. But you never know with Ainge. This is a guy who thought trading Kendrick Perkins away with his team in possession of the league's best record for a couple of softies was a good idea.
But it would clearly not behoove Ainge or the team he runs to move Rondo either in the here and now or in the future. Rondo is a commodity, an All-Star who plays the most important position on his team, has won a championship and knows how to perform in giant situations and is a relative bargain at just over $11 million per season.
He may be testy, high maintenance and strong-willed. But he's the best, most valuable player on the Celtics. There's no way that Ainge could get equal value for him, especially in the middle of a shortened season.
The most important thing the C's can do on this deadline day is to keep Rondo and rebuild around him.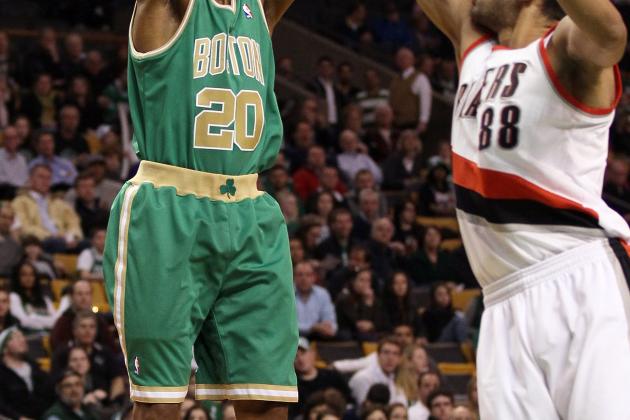 Elsa/Getty Images
Allen's shooting prowess makes him very interesting to a handful of contenders.
Easier said than done. But if the Celts are to trade Allen, in the final year of a deal which pays him $10 million this season, they have to get some youth in exchange.
A proposed deal with the Clippers which would have brought young guard Eric Bledsoe to Boston seems to be dead, but that doesn't mean the C's should stop looking for the right situation in which to trade Allen.
Minnesota, Memphis and Indiana are all teams either in the playoffs or on the cusp which could use some help at shooting guard and have young talent to trade. If the Celtics are in fact thinking of taking this route, they would be wise to look into minimizing the amount of salary they take back in exchange for the NBA's all-time leading three-point shooter.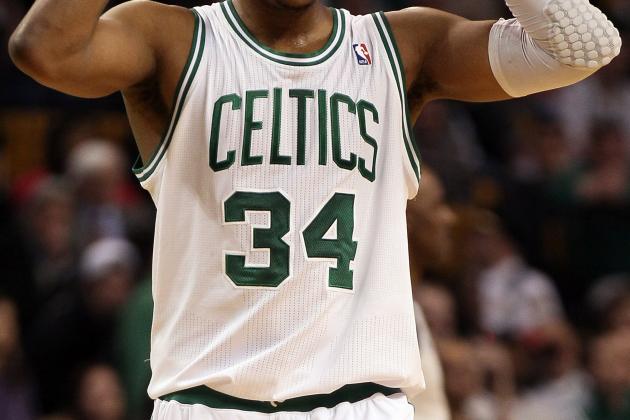 Elsa/Getty Images
Look for Pierce to finish his career in Celtic green.
Pierce, the career Celtic who earlier this season moved into second place on the franchise's all-time scoring list, passing none other than Larry Bird to do so, has even seen his name plastered across the rumor mill wall this season, with reports on his status coming as recently as last night.
Set aside for a moment any sentimentality regarding Pierce and look at the fact that he's one of just four Celtics with contract for next season, with one of the others being Rajon Rondo. Then think of the amount of money the C's will have under these circumstances to begin rebuilding next season with Rondo as the focal point and Pierce, still an effective, All-Star caliber player, providing one more season of leadership to spearhead the transition process.
There isn't anyone available in trade at the moment who can give the Celtics any more this season than they can expect to get from Pierce.
Unless Ainge is determined to get even further under next season's salary cap and can get some more expiring contracts in exchange for one more year of big money paid to Pierce, it's hard to imagine the captain going anywhere, and that's the right call.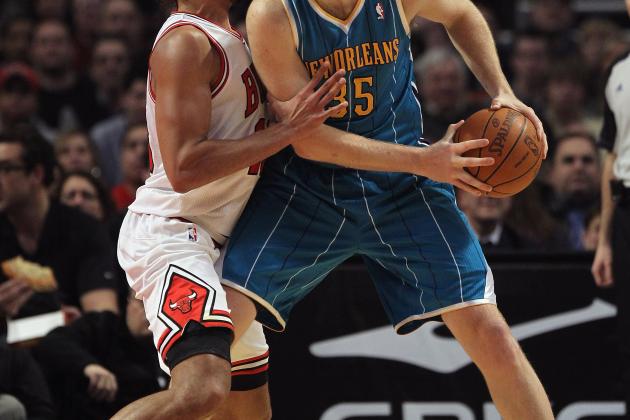 Jonathan Daniel/Getty Images
Could Kaman be headed to Boston?
The Celtics are ranked dead last in the NBA in rebounding. If you watch them play on even a semi-regular basis, you are not surprised in the slightest by this fact. Even before Jermaine O'Neal and Chris Wilcox were lost, the Celts were at a constant disadvantage on the glass at both ends.
So if they hope to be anything more than first-round fodder come playoff time, they best figure out a way to add some size, some strength, some power up front. Ever since they traded Perkins at last year's deadline, deciding to stake their pivot future in the tired, old, soft, washed up hands of O'Neal and his distant cousin named Shaquille, they've had none of the above.
New Orleans center Chris Kaman and Oklahoma City reserve Nazr Mohammed. It could be either of them, Celtics fans don't care. Just get someone who can stem the torrent of offensive rebounds the Celts give up on a nightly basis.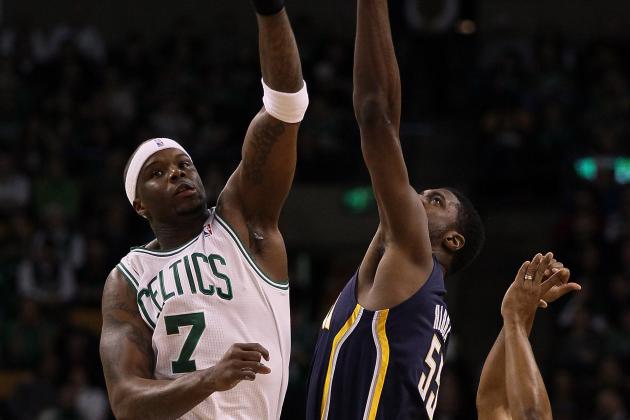 Elsa/Getty Images
O'Neal has got to go.
At one point in his career, Jermaine O'Neal was one of the top big men in the league. Then, as it happens with so many other players, his body betrayed him and he became a shell of his former self.
It's not his fault that Ainge gave him $6 million to spend two-thirds of the season on the sidelines, injured with any number of ailments. But just the same, his startling lack of production given his salary and role on the team (starting center) are enough reason to try to move him no matter what.
His contract is up, which makes him appealing, even if he is injured, which at the moment, he is. The Celts will be lucky to get anything productive out of him going forward, so why not flip him to a team looking to clear salary space for a couple second-round picks?
Even if said second-rounders never play in Boston, they will provide almost as much for this team as O'Neal ever has.