NBA Trade Deadline 2012: Under-the-Radar Moves That Would Boost Contenders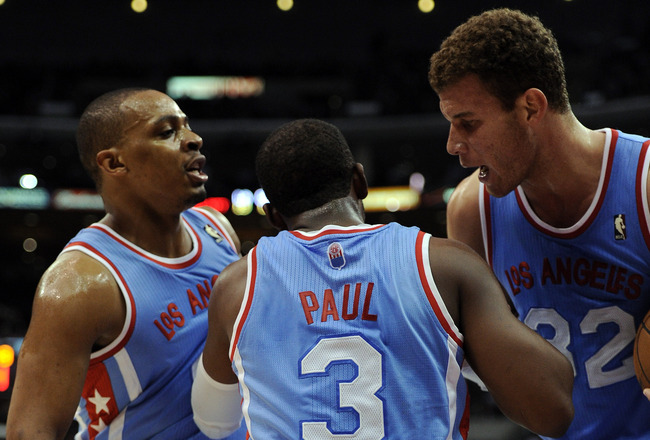 Who might make some tweaks?
Harry How/Getty Images
While the blockbuster moves will certainly get the most attention at this deadline, but it might be small roster moves that make the difference amongst NBA contenders.
Many of the clubs poised for playoff runs have their rosters set as we enter the final stretch of the season and will stand pat, but who could benefit from a move?
Here are a few teams…
Minnesota Timberwolves
It'll be hard for 'Sota to contend without Ricky.
Harry How/Getty Images
It's hard to label Minnesota a contender when they sit just outside the eighth seed in the Western Conference, but if the team can find someone to replace Ricky Rubio in the short term, they could find themselves in the midst of a playoff hunt.
The team could look to move underachieving talent like Wesley Johnson and Michael Beasley in hopes of acquiring someone like Blazers point guard Raymond Felton, who will be a free agent at the end of the season. Dealing Beasley would be ideal for Minnesota, as the forward also has an expiring deal and hasn't played as efficiently as he did a year ago.
Denver Nuggets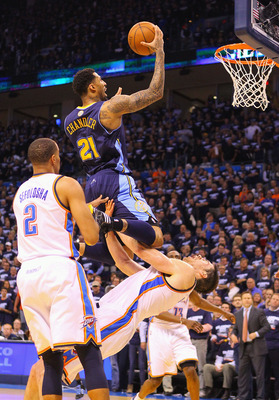 The Nuggets need every piece they can get.
Dilip Vishwanat/Getty Images
Denver has no star-power to rely on, so any role player the team can get is vital. That's why re-signing Wilson Chandler before he elects to finish the season in China is key to the Nugget's playoff push this season.
The Nuggets reportedly have until the end of the week to sign Chandler, and adding him might be what it takes vault Denver further up the playoff ranks.
Orlando Magic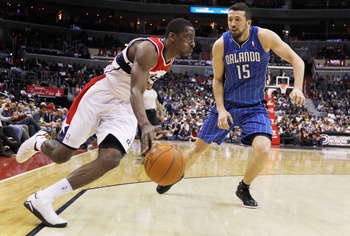 Rob Carr/Getty Images
Forget about placating Dwight Howard, the team has other issues on hand. Hedo Turkoglu's contract cripples the franchise and moving his deal should be one of the top items on their to-do list.
Anybody, talent wise, the Magic could get back in exchange for Turkoglu would be ideal, perhaps even Beasley, but the key would be to get the $33 million owed to him over the next three years off Orlando's books in hope of acquiring someone to play alongside Howard (should he stay).
Perhaps moving Turkoglu in its own would bee enough to coax Howard into staying in the Magic Kingdom.
Los Angeles Clippers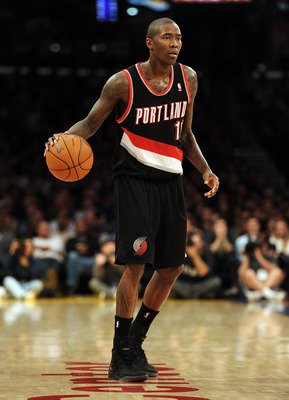 Harry How/Getty Images
The Clippers have almost as many point guards on the roster as Antonio Cromartie has children, but no viable option at the two.
While it's hard to stay under the radar when you play in Los Angeles, acquiring Jamal Crawford from Portland would be a relatively quiet move (at least by L.A. standards) that could help booster the Clippers' championship hopes.
Chris Paul could use a sharpshooter on the wing to distribute to, and Crawford wouldn't have too high of a price tag for the Clippers to bite.
Oklahoma City Thunder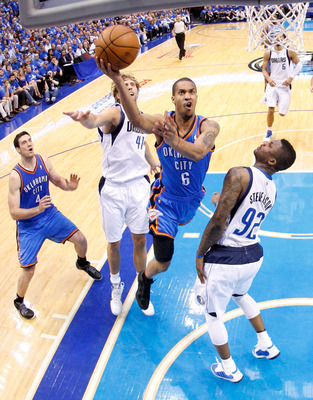 Losing Maynor for the season was a tough blow for the Thunder.
Ronald Martinez/Getty Images
The Thunder are pretty solid as far as their starting lineups and rotation goes, but they could consider make a move to find a suitable replacement for backup point guard Eric Maynor.
Maynor was lost for the season earlier this year with an ACL tear, and the Thunder could look to upgrade their bench as they gear up to make a run at a championship trophy.
The Clippers might consider dealing one of their point guards, as Eric Bledsoe and Mo Williams would be nice additions for the Thunder, but Oklahoma City has had their roster together for some time now and might not want to break the chemistry with a shake up right now.
Keep Reading