NCAA Tournament 2012: 5 Things We Learned in Michigan State's Win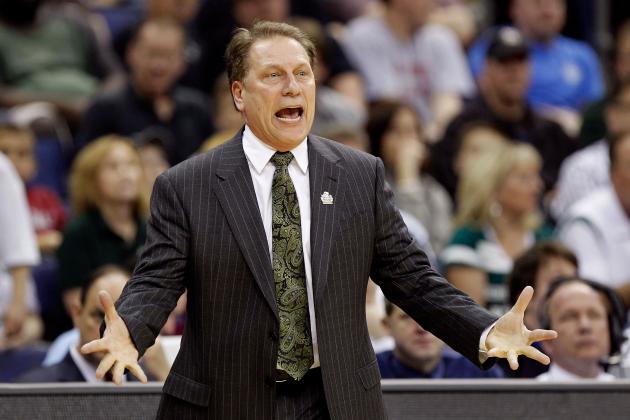 Rob Carr/Getty Images

Coming off an 89-67 victory over LIU-Brooklyn, Michigan State battled Saint Louis for a spot in the Sweet 16. The Billikens were a tough second-game matchup for a No.1 seed, but the Spartans showed why they were the Big Ten champs.
Tom Izzo and Rick Majerus met in a great coaching battle, but Izzo just had more talent on his roster and a better team.
The Spartans are one of very few teams that excel on offense, defense and on the glass. A Tom Izzo team will always be tough and bring it in March, and that's exactly what the Spartans have done so far.
Here are five things we learned in Michigan State's 65-61 win:
Begin Slideshow

»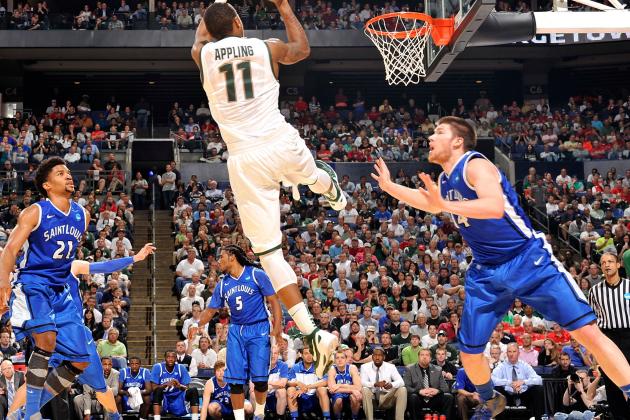 Jamie Sabau/Getty Images
Appling provides secondary scoring.
Michigan State is most known for its coach and its star player. But as anyone going against the Spartans is finding out, there is more balance than people realize.
Keith Appling, Brandon Wood and Derrick Nix totaled 39 points, with each scoring in double figures.
Wood led all scorers in the first half with eight points, and Appling poured in 15 in the second half.
The trio combined for 16-of-27 shooting from the field.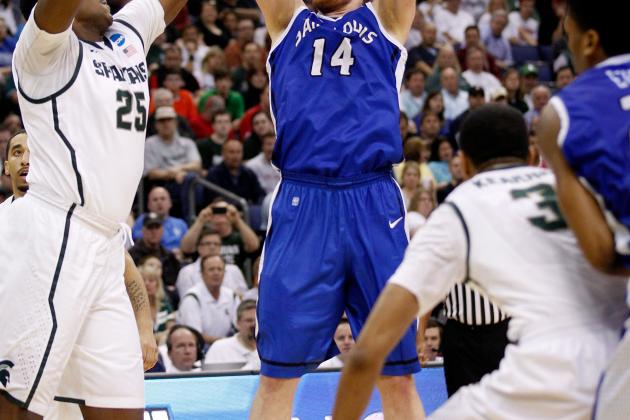 Rob Carr/Getty Images
Conklin struggled all day.
Michigan State is generally known for its toughness and rebounding as well as defending. This season is no different.
The Spartans locked up Saint Louis despite a close final score. Michigan State is physical around the rim and contests everything on the perimeter.
Saint Louis shot 45.2 percent from the field and 36.2 percent from three-point range going into today's game. Michigan State held the Billikens to 61 points and just 35.3 percent shooting from the field and 28 percent on threes.
Saint Louis' leading scorer, Kwamain Mitchell, was held to just 13 points on 3-of-10 shooting.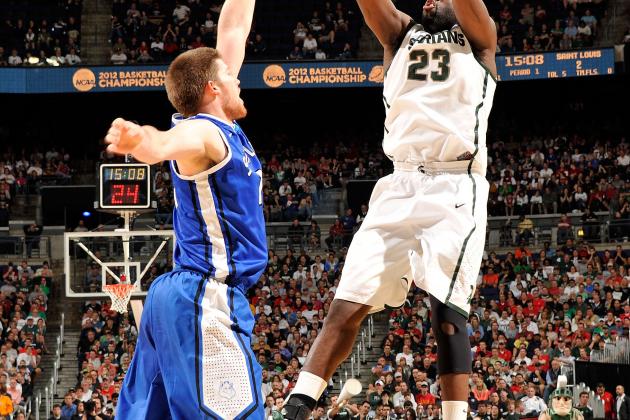 Jamie Sabau/Getty Images
Green scored, distributed, rebounded and defended. Again.
Draymond Green owned the glass in the first half, grabbing eight rebounds out of the 29 total for both teams combined. He wasn't looking for his own offense as much, scoring five points and dishing two assists.
In the second half, Green really picked his team up. He went for 11 points on 4-of-6 shooting, with four assists and and five more rebounds.
Green assisted on three late buckets that helped seal the victory, as well as a block on a point-blank layup with two minutes remaining.
Green followed up his triple-double with 16 points, 13 rebounds and six assists in another tournament victory.
Jamie Sabau/Getty Images
Nix is a great option inside.
After playing the fastest-paced team in the tournament in LIU-Brooklyn, Michigan State played the slowest remaining team in Saint Louis.
The Spartans outran the Blackbirds on Friday for an 89-67 victory and grinded down the Billikens today by a score of 65-61.
Tom Izzo is a great coach who just knows how to get the most out of his players individually and his team collectively. The Spartans will never lose because they couldn't adapt or adjust to the way an individual game is being played.
The Spartans can play with any team and any style. You have to just beat them.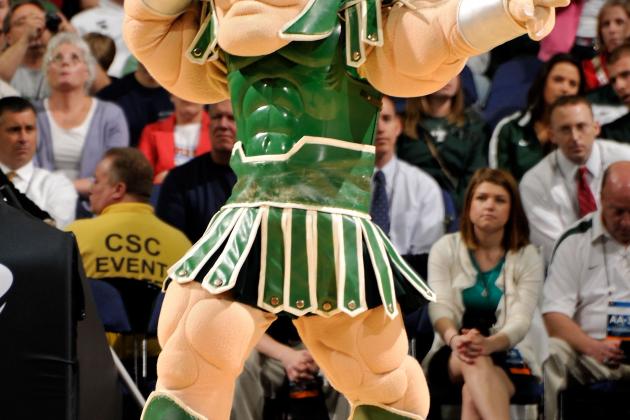 Jamie Sabau/Getty Images
Sparty is fouling too much.
If there is one weakness Michigan State has shown so far, it is a penchant for fouling far too often. Some of that can be attributed to opponents attacking the rim, but there are too many fouls being committed away from the ball.
In two games against inferior competition, the Spartans are getting dominated at the free-throw line.
Against a No. 16 seed in LIU-Brooklyn, the Blackbirds got to the line 23 times to just nine for Michigan State. LIU outscored the Spartans 15-6 at the line.
Saint Louis had similar success. Prior to the final minute, when Rick Majerus was sending the Spartans to the line purposely, the Billikens had taken 21 trips to the foul line to just six for Michigan State. At that point, Saint Louis had a 16-4 scoring advantage on free-throws.
Against a similarly talented team in the later rounds, that could doom Sparty.