CBI Basketball Tournament 2012: Expect Wild Games from Unusual Format
March 14, 2012

Ronald Martinez/Getty Images
While everyone is talking about the NCAA and NIT tournaments, the real March Madness happens when teams like Butler get involved in the crazy format of the CBI college basketball tournament.
Add home games and a three-game playoff series as a championship game to the NCAA sweet 16 and you have the firework display known as the CBI tourney. Buckle up. This will get wild!
When: March 13th-March 30th, 2012
Watch: HDNet 
Featured Teams: Butler, Oregon State, Princeton and Pittsburgh
Format: Unlike the NCAA or NIT tournaments, the CBI gives the home team the real advantage. Every higher seed plays at home with the lower seed traveling. Add into the fact that the CBI Championship is a best-of-three series, and you have a wild method that will have basketball fans on the edge of their seat.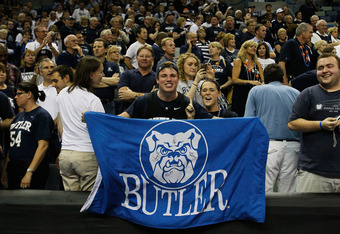 Kevin C. Cox/Getty Images
Schedule
Full Schedule at Official Website Here. 
Bracket Can Be Found At Official Website Here. 
Favorite That Should Win it All: Butler
The reason the Bulldogs are in the CBI tournament instead of the NCAA is because of their streaky offensive abilities. If Butler can find scoring from someone like junior center Andrew Smith, they will be able to make a deep run and even steal the whole show.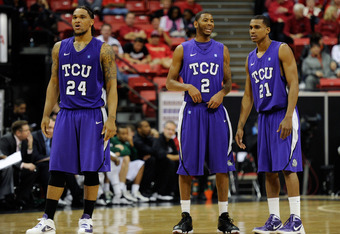 Ethan Miller/Getty Images
Sleeper Team That Could Make a Run: TCU
While the TCU Horned Frogs don't play very stellar defense, the can score the basketball with the best of them. The scoring backcourt of TCU featuring Hank Thorns and J.R. Cadot and their consistency will be the difference between a long run or an early exit.
Check back for more on the NCAA Basketball as it comes, and check out Bleacher Report's College Basketball Page to get your fill of college basketball.