Knicks Rumors: Power Ranking Jerry Sloan and the 7 Best D'Antoni Replacements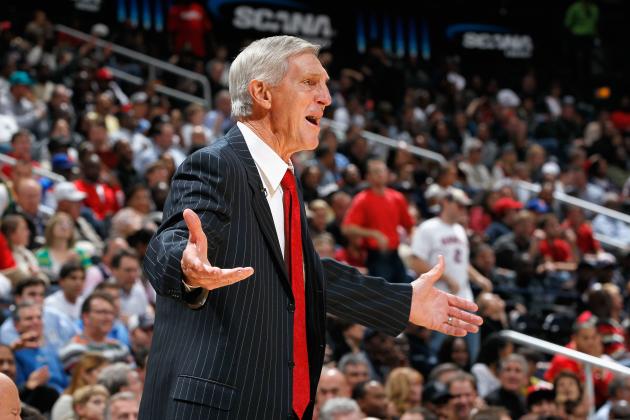 Kevin C. Cox/Getty Images

Recent struggles by the New York Knicks have caused the hammer to drop on Mike D'Antoni. Mired in a six-game losing streak, the Knicks and D'Antoni have agreed to part ways after a "mutual decision" was made, reports Adrian Wojnarowski of Yahoo! Sports.
Wojnarowski originally said that D'Antoni had resigned, but conflicting reports have since come forth. Until a permanent replacement is found, assistant coach Mike Woodson will be taking over for D'Antoni.
According to a report by Sam Amick of SI.com, team management may already have a replacement picked out. Amick states that sources "close" to former Utah Jazz coach Jerry Sloan believe he would be interested in taking over in New York.
Sloan would not be a bad choice at all. The Hall of Famer helped turn the Utah Jazz into a powerhouse in the 1990s, and groomed talents like Karl Malone and Deron Williams into bona fide stars. However, his relationship with Williams ultimately soured and supposedly played a role in his resignation last year.
The Knicks have also shown some interest in former Chicago Bulls and Los Angeles Lakers coach Phil Jackson.
Here are seven coaches who would be the best fits as replacements.
Begin Slideshow

»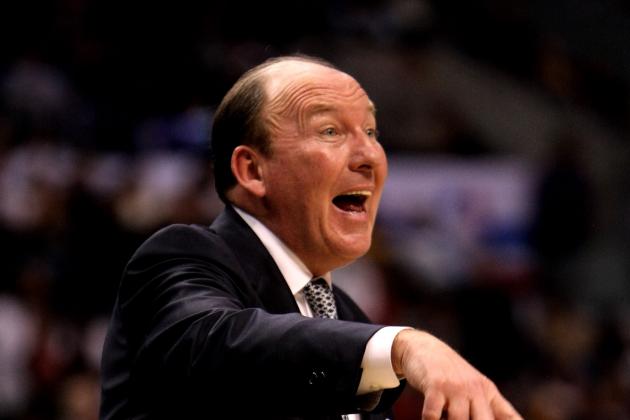 Stephen Dunn/Getty Images

Kicking off this list is Brooklyn native and former New York City high school star Mike Dunleavy, who brings 16-plus years of head coaching experience to the table. The man has manned the sidelines for the Los Angeles Lakers, Portland Trail Blazers, Milwaukee Bucks and Los Angeles Clippers, and has a very impressive resume.
In his very first season as a head coach with the Lakers in 1990-1991, Dunleavy led his team to the NBA Finals and lost in five games to Phil Jackson and the Michael Jordan-led Chicago Bulls.
A decade later, Dunleavy and Jackson squared off again, this time in the Western Conference Finals where Dunleavy's Portland Trail Blazers nearly defeated the Shaq and Kobe-led Lakers in the seventh and deciding game.
And let's not forget, Dunleavy is one of the few coaches to actually lead the Los Angeles Clippers to a playoff appearance, having done so in 2006.
His success clearly hinges on the kind of talent he has to work with, and the Knicks have two superstars in Amar'e Stoudemire and Carmelo Anthony. Thus, should he get the job, Dunleavy's first season is already set up to be a good one.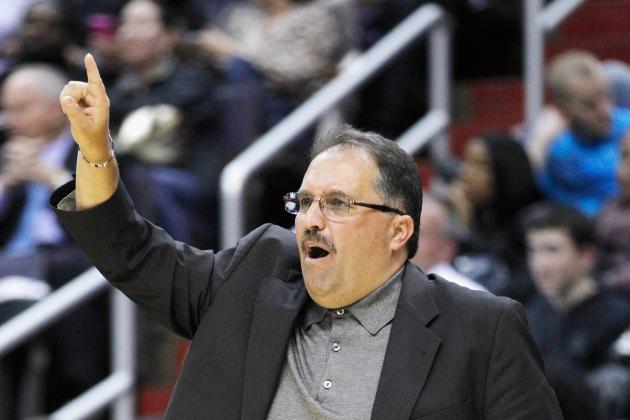 Rob Carr/Getty Images

Stan Van Gundy going to coach the Knicks really depends on how the Dwight Howard saga plays out. Should the All-Star center leave Orlando, don't be surprised if team management cuts him loose and starts fresh.
Van Gundy's head coaching experience is limited, with just six years in that role. However, he spent eight years as one of Pat Riley's assistant coaches with the Miami Heat, eventually taking over for the Hall of Famer before being replaced by Riley himself.
The best thing about Van Gundy is that while his teams may not have been "great," he has a breadth of playoff experience having been to the Eastern Conference Finals three times and the NBA Finals once in 2009.
That kind of experience is just what the Knicks need, and with a team where the offensive approach would be far deeper than "get the ball to Howard," Van Gundy could flourish in the Big Apple. Plus, he might bring a big surprise with him...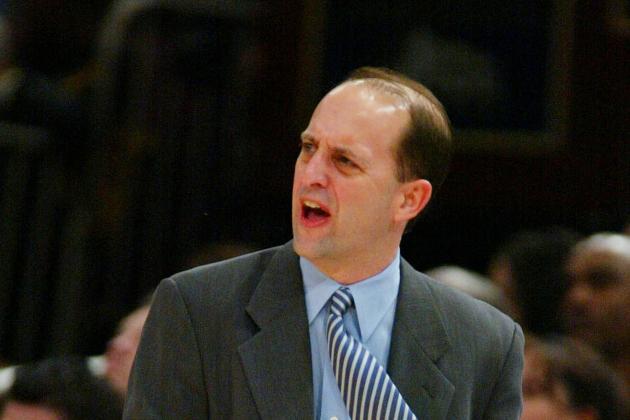 Al Bello/Getty Images

If Stan Van Gundy is indeed hired as the next head coach for the Knicks, there's always the possibility that he could bring younger brother Jeff along as an assistant. The younger Van Gundy has expressed an interest in returning to the sidelines and has 11 years of head coaching experience under his belt.
Van Gundy would be great as an assistant on his brother's staff or even as the team's next head coach—he did hold the position from 1995-2001 after all. Over that stretch, he took the Knicks to the NBA Finals as a No. 8 seed and had the team in the playoffs consistently.
Be it as an assistant or a head coach, Van Gundy is a strong candidate—he knows the New York fan base and is a defensive-minded coach. He could easily turn the high-scoring Knicks into a more balanced squad.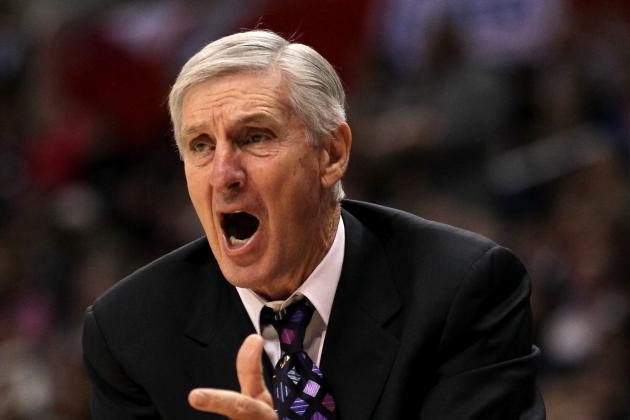 Stephen Dunn/Getty Images

As Sam Amick reported earlier today, former Utah Jazz coach Jerry Sloan has expressed interest in coaching the Knicks. The man is a coaching genius and could potentially turn Amar'e Stoudemire and Carmelo Anthony into a deadly 1-2 punch.
What really makes Sloan a great candidate to replace D'Antoni is his consistency. He was the Jazz coach for nearly 23 years and during his tenure with the team, he only missed the playoffs three times. With six trips to the Western Conference Finals and two to the NBA Finals, this man knows how to get it done.
He turns 70 later this month and that could be a concern, but if a Hall of Fame coach shows interest in coaching an underperforming team, he should at least get an interview.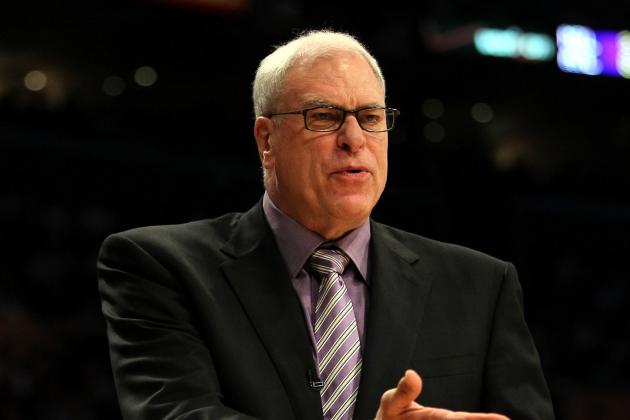 Stephen Dunn/Getty Images

Phil Jackson actually played for the Knicks from 1967-1978, winning two championships in 1970 and 1973. As a coach, he has kept that winning streak going, having 20 years of experience with the Chicago Bulls and Los Angeles Lakers. He has been to the NBA Finals 13 times and has walked away with 11 championship rings.
His triangle offense has made legends out of players like Michael Jordan, Scottie Pippen and many others, and his consistency alone should make the Knicks' brass consider him for this position. He may be "retired" and getting old at age 66, but his results speak for themselves.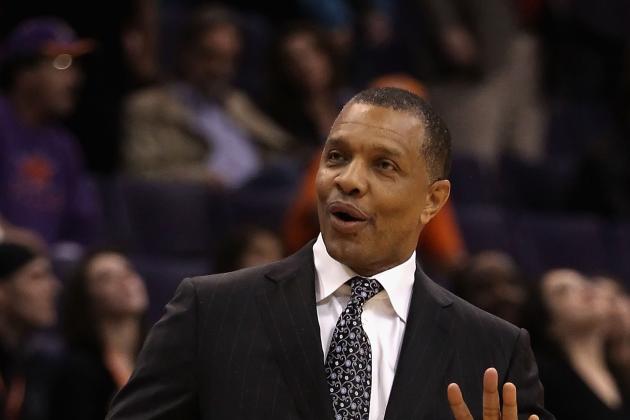 Christian Petersen/Getty Images

Alvin Gentry was a longtime assistant of D'Antoni in Phoenix, so he may seem like the opposite of what the Knicks need.
However, Gentry's tenure with the Suns includes a trip to the Western Conference Finals and he has a great reputation as a players' coach, which could benefit the Knicks. Also, let's not forget that his Suns are underperforming right now and that point guard Steve Nash could be on his way out of Phoenix this summer.
That said, if the Suns let Gentry go, the Knicks should pounce and use him to lure Nash to New York. The two-time MVP already has a great relationship with Amar'e Stoudemire, and if there's anyone who can cure Anthony of his ball-hogging ways, it's the tandem of Nash and Gentry.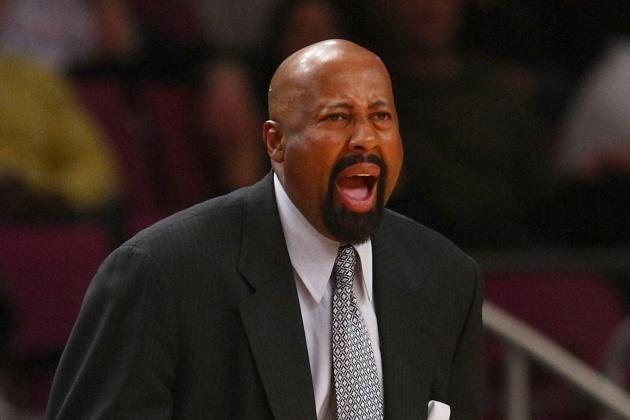 Chris McGrath/Getty Images

Mike Woodson already has a huge advantage over the aforementioned candidates, as he is already taken over as interim head coach with the Knicks. However, in six years as head coach of the Atlanta Hawks, he turned the team from an absolute joke into a regular contender.
Look at it this way: In his first year in Atlanta, the defensive-minded Woodson led the Hawks to a whopping 13 wins. Each of the following five years, their win total gradually increased up until his last season when they won 53 games.
With his knack for turning a team around, there's no reason to believe that the former Knicks guard won't be considered as a permanent replacement.