The 30 Most Provocative Pics in Sports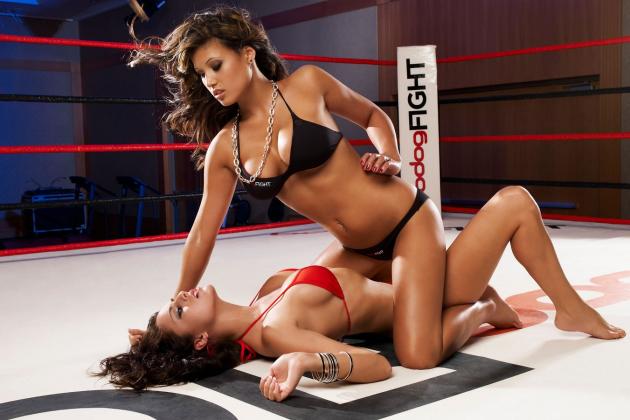 Sweaty, steamy, determined...the key ingredients to perfecting a provocative masterpiece.
While we're often struck by a naughty nature and passionate approach, it's the less-than-subtle fashion in which many sports hotties attack the camera that truly gets our blood flowing.
From wives and girlfriends clawing for a chance in the spotlight to athletes and reporters tearing through hearts for respect, these women continue to dominate sports with their beautiful routine.
With that said, let's take a look at the 30 most provocative pics in sports.
Open that window, it's starting to get steamy in here.
Begin Slideshow

»
Playboy Playmate of the Year for 2004, WWE Diva, NFL wife...Carmella DeCesare has filled every crevice.
Jeff Garcia's lack of rings on the field certainly doesn't hurt now.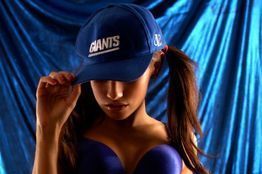 While the sky is clearly the limit for Reby Sky when she's in front of a camera, it's her sports loyalty that has us nodding with approval.
Perhaps the most appreciative fan patrolling the surface of the Earth.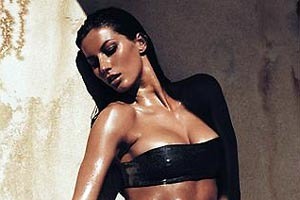 This kind of sweaty demeanor can't be good for a championship-hopeful team such as the New England Patriots.
A loss of focus is naturally possible with these types of pictures floating around the locker room.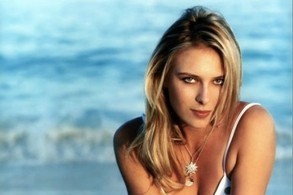 She may have 24 victories on both hard and grass courts, but former World No. 1 Maria Sharapova seems most comfortable on sand.
Although most sports hotties thrive best on any calming beach.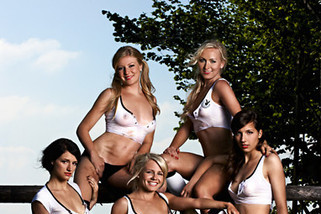 Muddy, focused and fearless, these soccer girls made the German Playboy unforgettable for readers.
They've certainly laid a foundation for future national teams.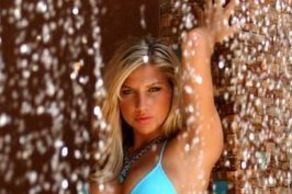 This sexy sportscaster may please NHL boyfriend Scottie Upshall away from the field, but on it she continues to steal his spotlight with pictorials like this.
He can't possibly mind.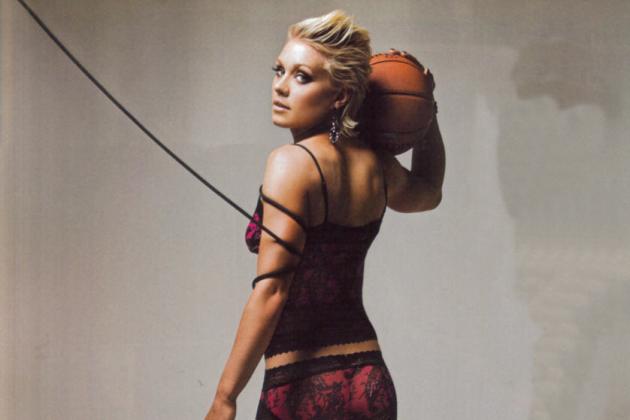 This Australian baller puts any chilled glass of Fosters to shame.
Some might say Erin Phillips is more prolific away from the court, but we believe she meshes the two nicely.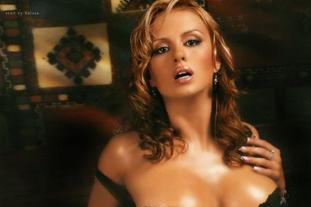 She may be known for her pop hits since retiring from competitive ice dancing, but we believe Anna Semenovich to be a bit more talented on camera than she is on stage.
Her portfolio has always impressed us since her days in the sports realm.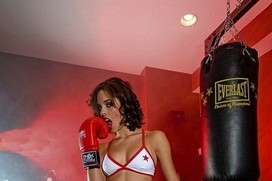 While she could easily be hungry, this seems more like a metaphor for her confident approach to each fight.
Opponents never have a chance.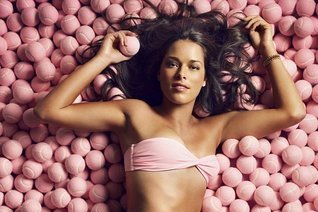 Tennis has never been this engaging...former No. 1 tennis beauty Ana Ivanovic continues to dominate every field of play with just a calm smile and aggressive nature.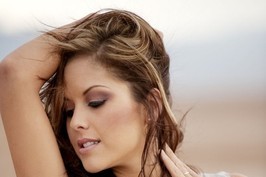 From unknown UFC cage girl to glamorous Playboy cover model...Brittney Palmer was a budding star from Day One.
Her natural ability to grab the audience's attention is helping to build quite the legacy.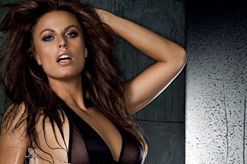 We know the seven-time Olympic medalist loves water, but this is just madness.
Seduction has never been so silky smooth.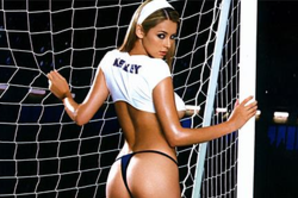 Baseball bat doughnuts, parachutes attached to the back for running sprints, sexy women in goal...all necessary forms of resistance training.
Although the latter is a bit more about focus and mental strength.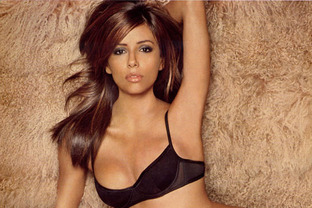 There's nothing like a soft, fuzzy backdrop to compliment Eva Longoria's exuberant seduction.
She's always got our attention, and we're desperate for her return.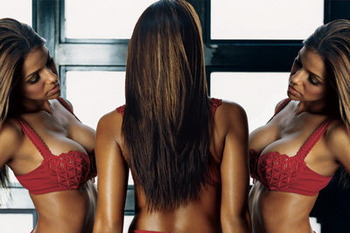 She clearly never gets tired of looking at herself in the mirror, and neither do we.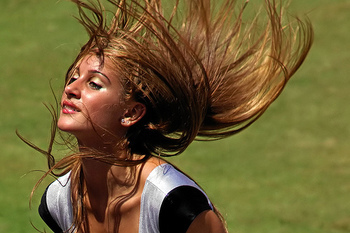 The past has been hard for Marlins fans. Losing seasons, franchise-diminishing trades, sexy sideline Mermaids.
Ok so it wasn't all bad.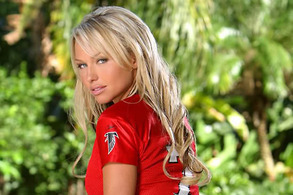 It's almost disappointing to see the Atlanta Falcons exit the playoffs in the first round every year with pictures like this waiting in the wings.
These fans are just yearning for their chance in the spotlight.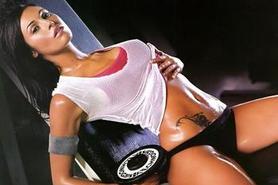 While we know her as the fiance of Italian footballer Giuliano Giannichedda, Italian sensation Federica Ridolfi would have our attention regardless of her status in the sports world.
She clearly runs a stellar workout class.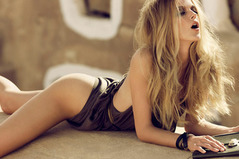 For Sports Illustrated enthusiasts, Shannan Click is always just a click away.
The 2001 Issue was clearly memorable.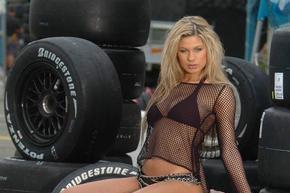 Never has racing been so sexy, so epic in nature.
These must be the wheels of distracted drivers, all unable to maintain control of their vehicles.
While Marisa Miller's appearance on the 2008 Sports Illustrated Swimsuit Issue cover naturally brought in historical numbers, it's her consistent sensuality that has us constantly engaged.
She has mastered the art of the aesthetically pleasing masterpiece.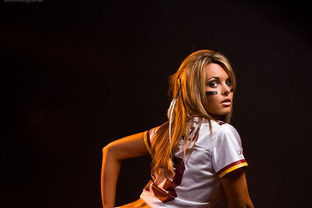 People may be fuming about the Saints' bounty system, but this seems just as harmful.
These kinds of performances can really hurt opponents.
It's difficult for ring girl Mercedes Terrell to not smile when she knows that poses like this get the crowd in a frenzy, every single time.
Actual fights are a bonus at the Bellator Fighting Championships.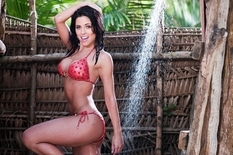 As vivacious and enticing as they are on the field, the Dallas Cowboys are that much more eager to embrace the spotlight away from it.
Ashton Torres always gets us paying attention, and naturally missing football.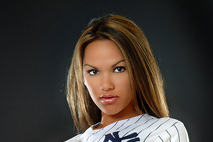 27 World Championships is sure to garner similar fan support.
Perhaps Derek Jeter should start looking to the stands for future dates.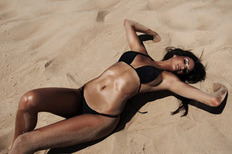 This sexy Javelin thrower's javelin toss couldn't possibly shock your nerves like her ever-changing Kodak moments do.
Modeling is where Leryn Franco is building her beautiful legacy.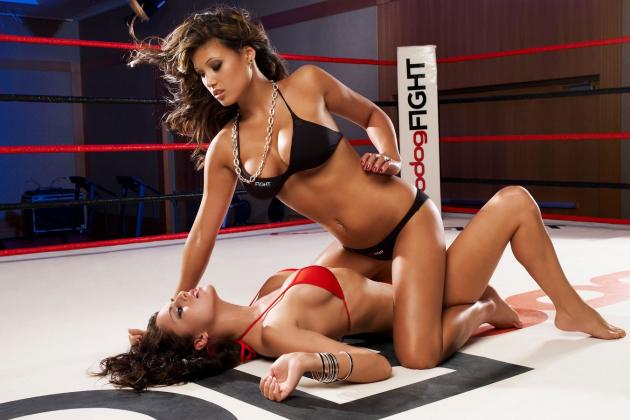 This is surely a better excuse for the teacher...got caught watching a wrestling match.
Completely understandable.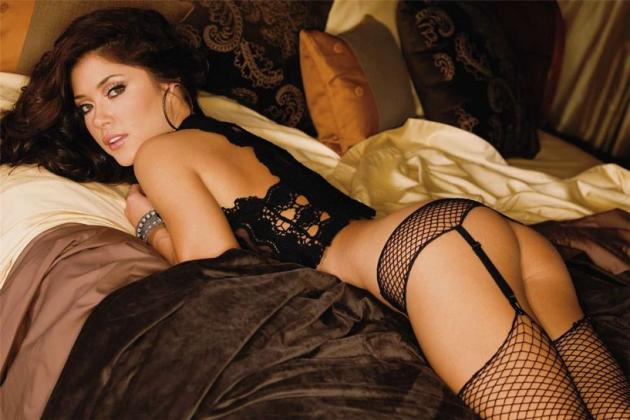 Perhaps the most famous Octagon Girl in UFC history, Arianny Celeste is quickly cementing her name in sports lore with relentless determination and ferocious beauty.
We can't seem to look away.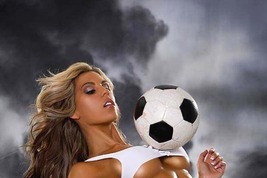 Amid voluptuous wives and girlfriends and exotic reporters perusing soccer stadiums is a collection of beautiful fans.
Never has a lack of footwork been this sexy.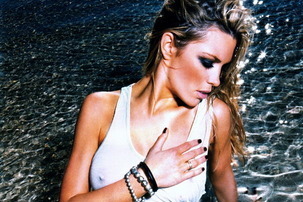 Perhaps the sexiest model currently perusing the soccer stands, Abbey Clancy continues to become a legend in the sports beauty business.
Although we can't say we would enjoy meeting husband Peter Crouch.