NCAA Bracket 2012: Top Contenders to Win East Regional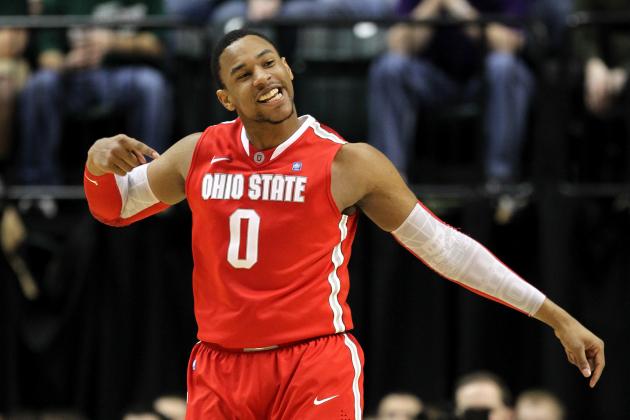 Andy Lyons/Getty Images

The East Regional may not be as tough as the other regionals, but it certainly has some quality teams in it regardless.
This is March Madness, so anything can happen. However, there are three teams in the East that stick out like Carrot Top's hair, which is a good thing for these teams.
These three teams are definitely the top contenders to win the East Regional.
So read up, take this to note and don't be surprised when one of these teams find themselves in the Final Four.
Begin Slideshow

»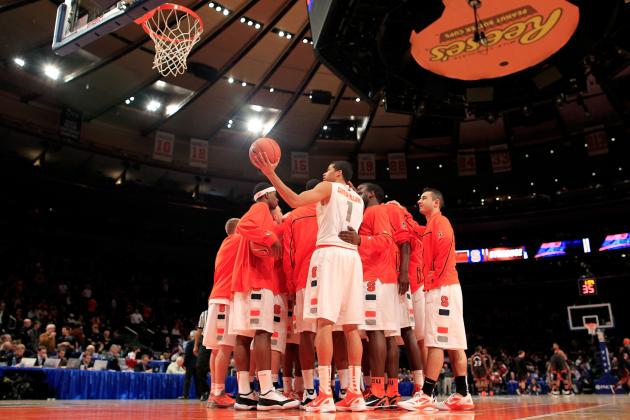 Chris Trotman/Getty Images

Fab Melo may not be eligible for Syracuse, but that does not mean they aren't still good without him. Melo definitely sparked the Orange like no other, but he was only the sixth highest-scoring player on the team.
His rebounding and shot-blocking skills will surely be missed, but Syracuse was a No. 1 seed for a reason.
The Orange are a very well-rounded team on both offense and defense. Kris Joseph and Dion Waiters have led Syracuse to victory all season long. Together they combine for 26.4 points per game.
As long as Joseph and Waiters come up big, like they usually do, the Orange will be just fine.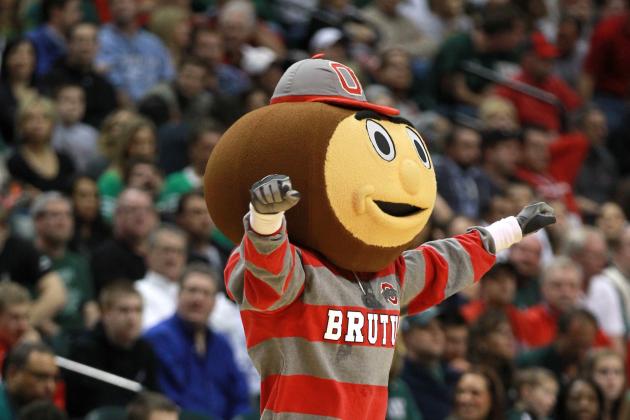 Andy Lyons/Getty Images

The Buckeyes lost in a thriller to Michigan State in the Big Ten championship game. Tough break, or is it?
If you look at the path that Ohio State has to the Final Four, you really have to like the Buckeyes' odds. Not to mention, Ohio State is one of the most complete teams in the field.
Their big man, Jared Sullinger, is obviously the star on this team, but he is not the only good player. Deshaun Thomas and William Buford are absolute studs. Both players average near 16 points per game.
Then there is Aaron Craft, who is the field general for the Buckeyes.
The Buckeyes came into the season with a lot of hype for a reason. This team is just as good as anyone or better.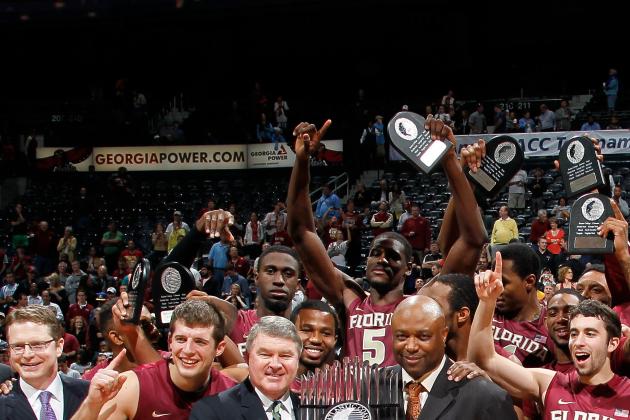 Kevin C. Cox/Getty Images

All right it may not be that hard to pick the top three seeds in the East Regional and say they have a good chance of winning the region, but let's be honest. These three teams are clearly the best in the region.
Florida State only beat Duke and North Carolina each twice this season. May I remind you that this feat has never been done in a season. Ever.
Not to mention, the Tar Heels and Blue Devils are easily two of the best teams in the country. So that should put FSU up there with them.
The Seminoles may have nine losses on the season, but five of those were way earlier in the season against very tough competition.
Florida State is entering the dance on a five-game winning streak and its last two games were, of course, against Duke and North Carolina.
This is a very good team and its success is even greater when its leader, Michael Snaer, is having big games and hitting game-winning shots.
If you're a Tweeter, feel free to follow me @Trevbot77.