Kalib Starnes and the 10 Craziest In-Cage Antics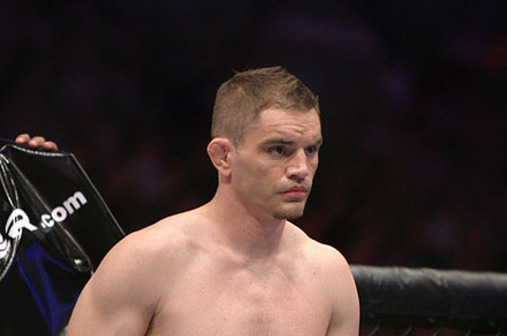 Kalib Starnes/ Ken Pishna for MMAWeekly.com
Season 3 of The Ultimate Fighter played host to the unveiling of many talented fighters.
The show produced the likes of Michael Bisping, Kendall Grove, Ed Herman and of course Kalib Starnes.
The Canadian was believed to be an early favorite to win the show, though it was his exploits later inside the Octagon that drew him both high praise and the most unwavering amount of hate that Starnes would ever endure.
His antics in the cage have forever shaped his image in the sport, kind of like these next few fighters have been able to do as well.
Kalib Starnes/ Ken Pishna for MMAWeekly.com
Begin Slideshow

»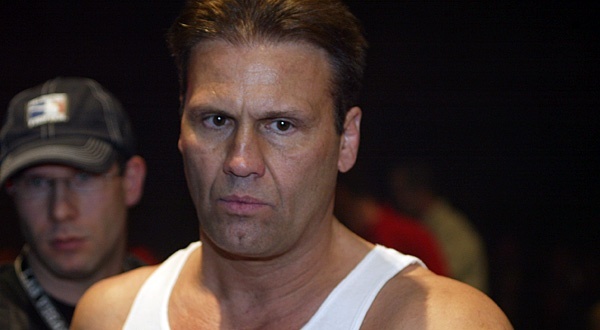 Hackney/ Sherdog.com
It was as close to no-rules as it got back in the early days of the UFC.
Hackney used that to his advantage, as the heavyweight notable used the lack of regulations to his advantage, garnering attention for his less than orthodox strikes below the waist.
Jackson has always been the kind of guy that likes to elicit some laughs.
The consummate entertainer, "Rampage," issued a yellow card to a referee back in his Pride days. Why? Because his breath was foul.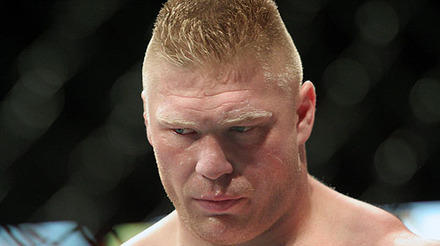 Lesnar/ Ken Pishna for MMAWeekly.com
Frank Mir had a horseshoe up his ass. I told him that a year ago. I pulled it out of him and beat him over the head with it. [Now] I'm going to drink a Coors Light. That's right a Coors. Bud Light don't pay me nothing. I may even get on top of my wife tonight.
Lesnar, if he should be remembered for anything, would be his quick ascension through the heavyweight ranks, earning the title and his post-fight speech at UFC 100.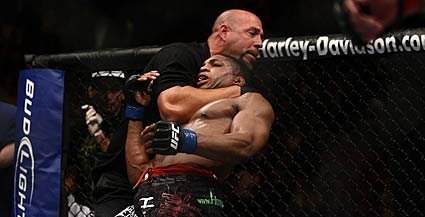 Daley/ Esther Lin for MMAFighting.com
It must be an ordeal to have an NCAA Division I All American riding you for three solid rounds.
However, a post-fight punch is never warranted.
That very strike cost Paul Daley some face with the MMA world and inevitably his job with the UFC.
Filho/ Scott Petersen for MMAWeekly.com
After failing to make the 185-pound limit for his title bout against Chael Sonnen at WEC 36, Filho already found himself in hot water with the organization.
However, it was his antics inside the cage that really drew some questions.
During the bout, Filho was seen talking to himself and veering off outside the cage.
He eventually lost by decision and was later cut by Zuffa altogether.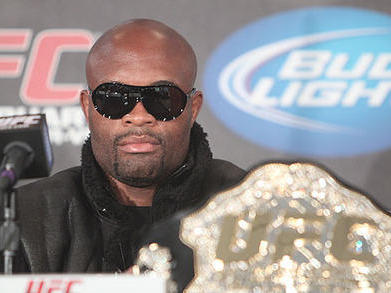 Silva/ Ken Pishna for MMAWeekly.com
Silva is a relatively mild-mannered person, so it takes a lot to elicit a rise out of the UFC champ.
Whatever Demian Maia said in the lead-up towards their showdown at UFC 112, however, brought about a new kind of Silva, one that nobody wishes to see again.
"The Spider" was seen running around the cage, taunting and mocking his opponent, slapping the canvas and acting like a lunatic.
In the end, Silva walked away with a lackluster decision win and a shower of boos.
Their double-finger salutes and mid-fight trash talking have become the calling cards of both Nick and Nate Diaz.
Though both men are their own fighters, you can tell that they are cut from the same cloth, as these two enigmatic brothers share the same type of fighting mentality.
It's always a new adventure each time a Diaz steps inside the cage as fans are left wondering "what's going to happen next?"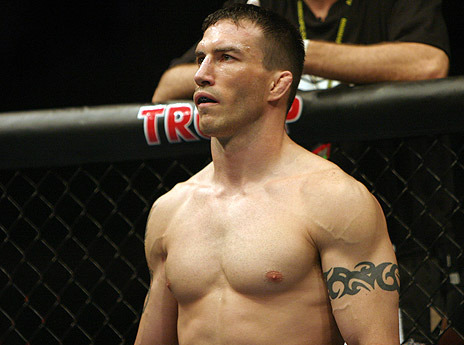 Quarry/ Scott Petersen for MMAWeekly.com
At UFC 83, Quarry stepped into hostile territory when he took on Kalib Starnes in front of a pro-Canadian crowd in Montreal.
Though Quarry entered as the villain, he left as the hero.
Early in the fight, Starnes began to circle away from his opponent.
This same action ensued for the majority of the fight, with Quarry chasing down a retreating Starnes, eventually utilizing every trick in the book, even the classic "Rock Hammer."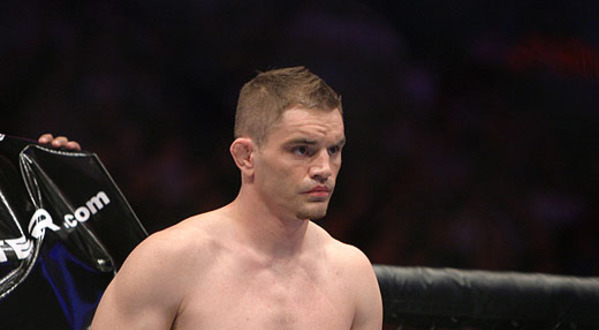 Starnes/ Ken Pishna for MMAWeekly.com
At UFC 83, the aforementioned Starnes had the love of a Canadian crowd behind him.
However, the TUF vet left without many fans, as Kalib proceeded to run about the Octagon, avoiding his opponent in Nate Quarry for nearly the full 15 minutes of action.
The fight drew the ire of the fans and media alike, though it was UFC President Dana White who found the act especially disgraceful, as the head honcho cut Starnes shortly after the bout.