3 College Coaches Who Will Move to the NBA in Next 5 Years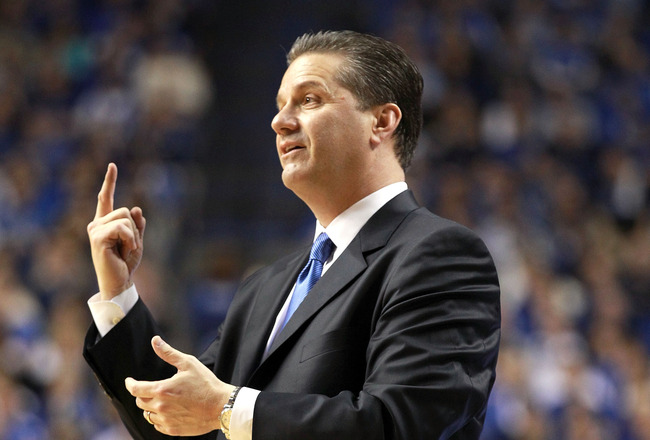 Andy Lyons/Getty Images
Rumors aside, there really is no proof that any college basketball coach will move to the NBA in the next five years, but that does not mean it isn't fun to speculate.
Not to mention, there are usually great signs that point to coaches making their move to the big leagues.
Let's face the facts, people love money. There is more money to be made in the NBA than college. So, why not go to the NBA if you can?
It may not be set in stone, but these three coaches will most likely move to the NBA in the next five years.
Tom Izzo, Michigan State
Jonathan Daniel/Getty Images
Tom Izzo has been the face of Michigan State for a very long time now. That almost ended when Izzo was considering taking the head coaching job for the Cleveland Cavaliers in 2010.
Izzo has a great resume and would probably fit into the NBA very nicely. Given the right offer and a better team than the Cavaliers, Izzo could very well leave college basketball.
If Izzo was prepared to leave Michigan State for Cleveland, just imagine if a good team made him an offer.
Billy Donovan, Florida Gators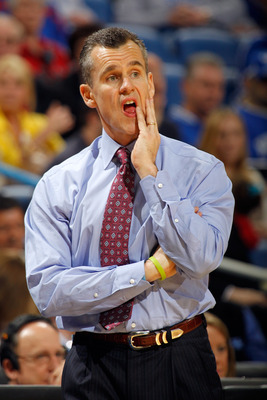 Chris Graythen/Getty Images
Billy Donovan was the Orlando Magic's head coach...for like five seconds.
NBA teams obviously want him, and with a good enough offer, Donovan may budge.
Donovan got the basketball world's attention after coaching the Gators to two National Championship seasons in a row. Ever since then Florida has done pretty well, but Donovan's teams have not been anywhere near as good as the '04ers.
Don't be surprised if Billy the Kid takes another shot at the NBA in the very near future.
John Calipari, Kentucky Wildcats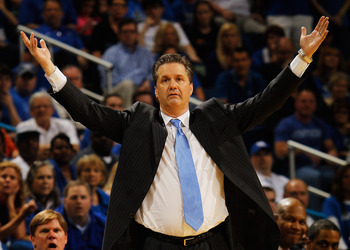 Chris Graythen/Getty Images
Calipari has coached the Wildcats for three seasons, which have resulted in two No. 1 seeds and one No. 2 seed. Not too shabby, no matter who you are.
The only problem is Calipari has coached a completely different Kentucky team every single year. If it weren't for the NBA draft, who knows how good the Wildcats would be right now.
Since Calipari pretty much coaches his kids for one season just for them to leave for the NBA, why not join them?
The man did wonders for Memphis, he is killing it at Kentucky and there really is no reason why he wouldn't succeed in the NBA if given a second chance.
If you're a Tweeter, feel free to follow me @Trevbot77.
Keep Reading