Power Ranking the Last 10 NBA Championship Teams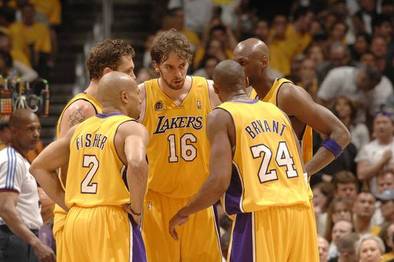 The last 10 NBA Championship teams may be certain, but there is something that is not, which is where these teams rank among each other.
It would be cool if all of these teams could go head-to-head against one another. The team names may remain the same year after year, but the players do not.
With that said, read on to see the power rankings for the last 10 NBA Championship teams.
Begin Slideshow

»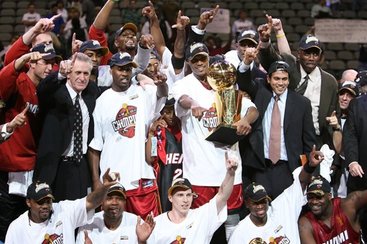 Record: 52-30
Dwyane Wade was amazing in the 2006 Finals. If it wasn't for him, the Heat would not have won the NBA title. It's that simple.
However, Shaquille O'Neal was a big contributor and was only one of three players on Miami to average more than 10 points per game in the playoffs with 18.4.
This team did not have a deep bench to say the least. They were the sixth-highest scoring team in the league though, with 99.9 points per game.
Record: 57-25
Although this Lakers team was really good, it was also very inconsistent. The whole entire season people were wondering if Los Angeles could defend its championship. Well, in the end, they did.
Kobe Bryant was the main storyline the whole season, but it really should have been the supporting cast.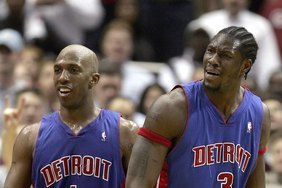 Record: 54-28
The Pistons defense won them their championship in 2004. It's kind of hard to argue that when the Pistons' opponents averaged 84.3 points per game (second best) and its defensive rating was second overall at 95.4
Ben Wallace, Rasheed Wallace, Chauncey Billups, Tayshaun Prince and Rip Hamilton. Yeah, this team was pretty stacked.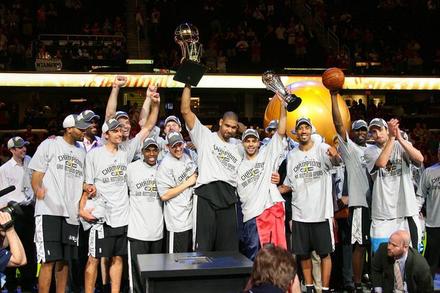 Record: 58-24
Tim Duncan, Manu Ginobili and Tony Parker combined for 55.1 points per game this season. Pretty impressive considering that this team was known for its great defense.
The Spurs were the best in the game this season, especially on the defensive side of the ball, where their opponents averaged 90.1 points per game. You can bet that was the best in the league.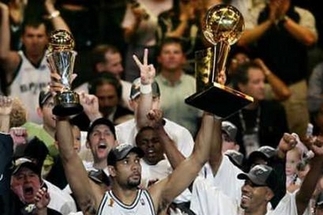 Record: 59-23
This was the Spurs' first championship without David Robinson and it was a good one at that.
Manu Ginobili actually started this year even though he should be starting every year.
San Antonio did not play that stiff of competition, but they did beat the Detroit Pistons in the finals, who won it all the previous year.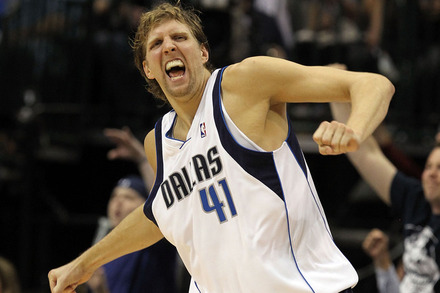 Record: 57-25
There are not many teams that are capable of beating the "Big Three" of the Miami Heat in a seven-game playoff series, but the 2011 Mavericks are one of them.
Dallas may not have been the favorite to win it all, but they certainly had a lot of talent on their team. This was the most complete team in the playoffs and a trophy at the end of the season was proof of that.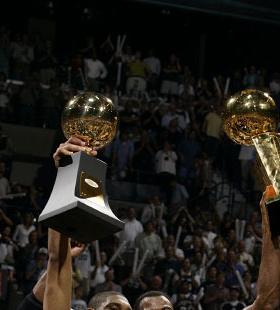 Record: 60-22
Getting tired of seeing the Spurs too much yet? Yeah me too, but luckily this is the last of them.
The "Twin Towers" were unstoppable this season. David Robinson may have been well out of his prime, but he was still a beast on defense.
Just imagine going up against two seven-footers every night. That is what opponents had to deal with every time they met up with the Spurs in 2003.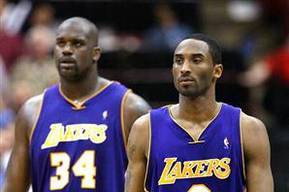 Record: 58-24
Shaq and Kobe each averaged over 25 points per game this season and that was all the offense they really needed. Not literally, but there was no other Laker even close to this amount. In fact, Derek Fisher was the next best with 11.2 points per game.
The Lakers swept through competition in the playoffs, with a 15-4 record. If it weren't for their unimpressive regular season—for Lakers' standards—this team would have been No. 1 on this list.
This was Los Angeles' third championship in a row. You would think after awhile winning championships would get boring for the Lakers.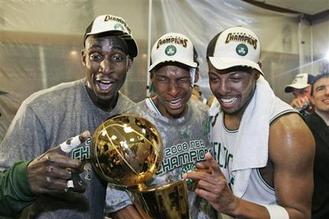 Record: 66-16
Was there really any doubt that the Boston Celtics were going to win it all going into this season? If there were, Boston quieted all of the haters.
The original "Big Three" did wonders in their first season together, combing for 55.8 points per game. Then there was Rajon Rondo, who had an impressive 10.6 points per game and 5.1 assists per game.
This team was good this year. I mean real good.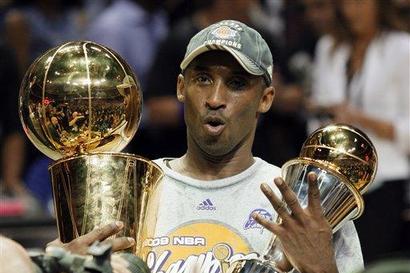 Record: 65-17
Kobe Bryant finally won his first NBA championship without Shaq this season. Not to mention, it was his best one yet.
Many people may recognize other Lakers teams on this list as the best, but you have to look at the numbers and the numbers say that Los Angeles not only had a great postseason, but a great regular season as well this year.
If you're a Tweeter, feel free to follow me @Trevbot77.