Pau Gasol and the 10 Dirtiest Beards in the NBA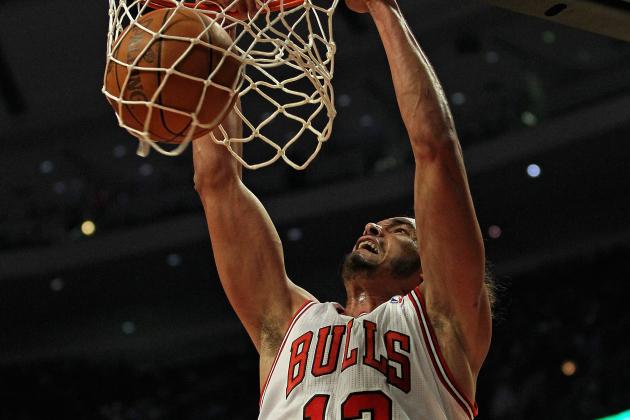 Jonathan Daniel/Getty Images

The NBA, unlike any other sport, really puts its athletes out on front street. They aren't wearing hats, helmets or visors, they are out there in shorts, a jersey and, at most, a protective face mask that makes them look like a super hero.
At the end of the day, people feel like they know basketball players more than a player in any other sport because of the intimate setting and the fact that we can see every expression on their face as they go through the motions of a game.
It's a really great thing to experience—that is, until it isn't.
There is one aspect of being able to see these guys day in and day out for eight months that can be off-putting: the scraggly, dirty beard that rears its ugly head more often than you would think it would.
For every one great beard in the NBA, meaning guys like James Harden or Baron Davis, there are at least a dozen failed attempts at a beard (Brandon Roy was the king of this) or just one of the handful of dirty beards that I'll throw at you in the next few minutes.
Begin Slideshow

»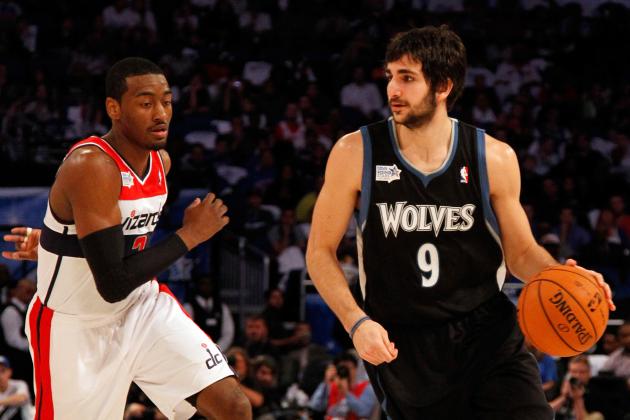 Mike Ehrmann/Getty Images

Prepare yourself for a shocking trend in this slideshow, and quite frankly, one that's surprised me as it has arisen in the NBA: Spaniards with neckbeards.
Rubio's full-power neckbeard isn't on full display in this picture, but you can see it starting to creep down a bit past the chin region as it makes a mad dash for the chest.
However, what you can see in Rubio's beard is the inconsistencies in it. He's got very dark spots in the sideburn region and on the chin, but very light shading in the cheeks and mustache. Plus, there's very little connectivity of the 'stache and the beard.
Rubio needs to shape this up a bit. The last time a basketball star had the chance to be the international playboy that he can be was (and still is) Tony Parker, and he's worked himself into being one of the flyest guys in the NBA.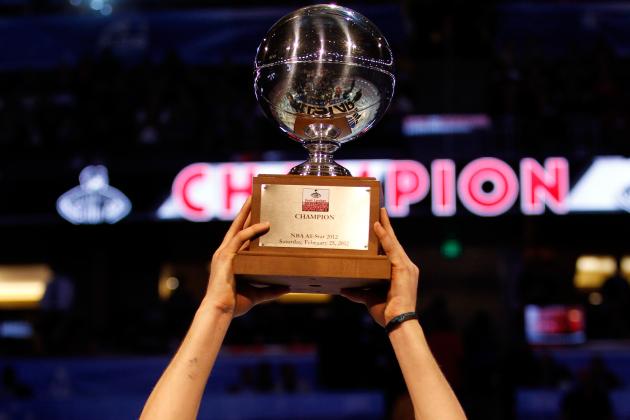 Mike Ehrmann/Getty Images

Okay, maybe I need to cut Rubio a bit of slack. Obviously by looking at the uneven, bushy beard creeping down toward the neck region that Kevin Love is rocking can only be explained by the cold Minnesota winter, so Rubio must have the same excuse.
However, the beard that is resting on the bottom half of Love's face is starting to get out of control and move toward a homeless man's beard. It's longer around his mouth and then thins out a bit as it recedes toward his cheeks and ears.
At least he's trying to tame that thing and has kept it more or less where a beard should be, and kept it from traveling down and joining his chest hair.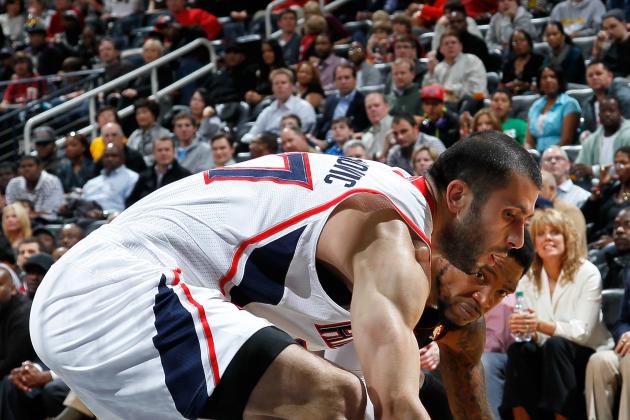 Kevin C. Cox/Getty Images

I've got to imagine that being from an Eastern European country has to be a bit of a bother when it comes to shaving—just look at Vlade Divac, I think his five o'clock shadow grew back as soon as he shaved, a-la Homer Simpson.
However, it seems like whenever Radmanovic goes a day without shaving he gets a beard that instantly travels down his neck, and the beard that he does grows comes in so thick that it looks like Carlos Boozer's fake hairline.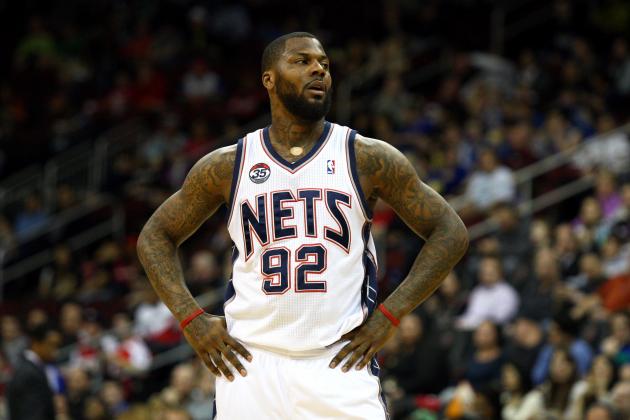 Chris Chambers/Getty Images

DeShawn Stevenson's beard is just about as gritty and grimy as his defense.
What Stevenson has is a beard that is patchy in some places, bushy in others and just looks like you could get tangled up in it if your hand were to accidentally graze it.
Who knows, maybe he grows that bad boy to help make him an elite defender.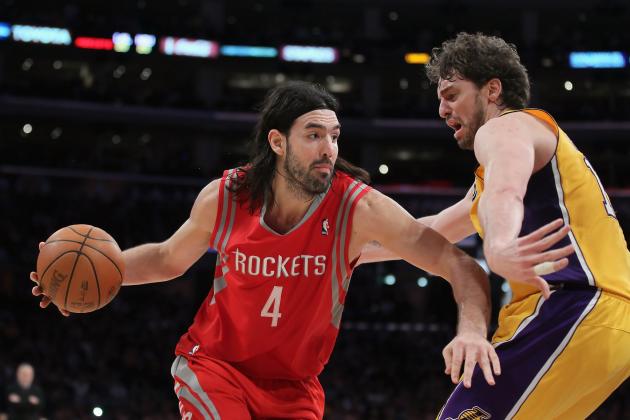 Jeff Gross/Getty Images

Hey, take a look at that picture there, a battle of the neckbeards!
Luis Scola's beard grows in so thick all over the place that there is almost no space in between his chest hair and his beard.
Add Scola's perpetually greasy hair and the thin little soccer headband to hold it all back and you've got yourself a guy who looks like he hasn't groomed himself in weeks. He's still a damn fine basketball player, though.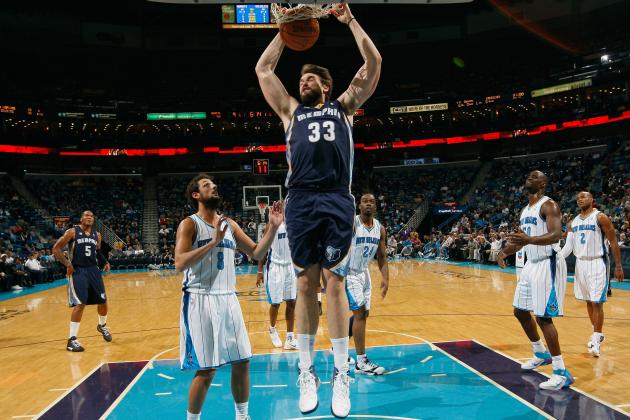 Chris Graythen/Getty Images

Marc Gasol's beard comes in in interesting stages, and it can be quite a manly beard at the right point.
Unlike his brother Pau, who seems to have either a neckbeard or no beard, Marc starts out with a bit of a neckbeard—which is nearly as creepy looking as Pau's—but his fluffs out into a masterpiece.
When his beard is going in full force he looks like a lumberjack, like all he does in the offseason to get into shape to play basketball is go out into the deep Tennessee forests and chop down trees for hours on end.
That's what his beard communicates to me.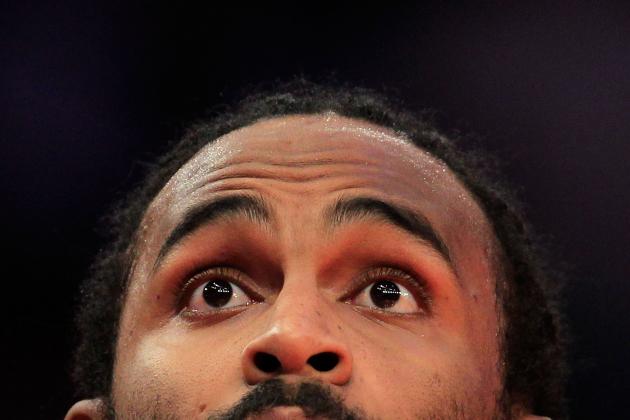 Chris Trotman/Getty Images

At times, Ronny Turiaf can rock a beard that looks like he really knows what he's doing, but most of the time he looks like a homeless man.
The thick, tangled brush on Turiaf's face looks like it could be transplanted directly from a man from prehistoric times. It is bushy in too few places and fades away into nothing too quickly, making it seem unkempt and frightening.
Basically, he looks like Kimbo Slice on a bad day.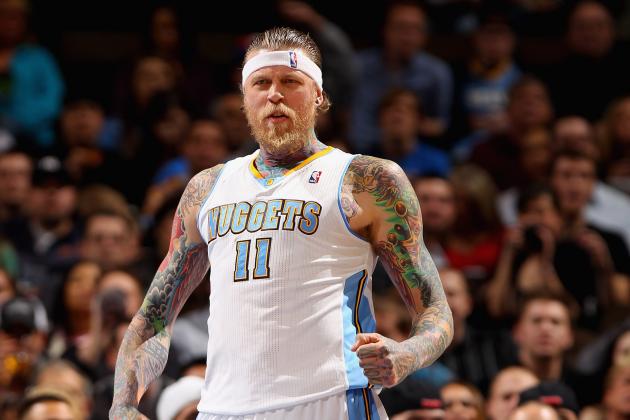 Doug Pensinger/Getty Images

I'm not sure what it is that makes Chris Andersen's beard seem so dirty and frightening, but the bristle that he's been rocking on his face lately is downright disdainful.
It could be the fact that it's surrounded by the most colorful set of tattoos in NBA history, or it could just be that you don't see a blonde beard very often these days, but Andersen's beard seems out of place.
If anything, there's too much beard centralized in the mustache and chin region and not enough in the sideburn and cheek area, although it's pretty obvious that he's not going for a goatee here.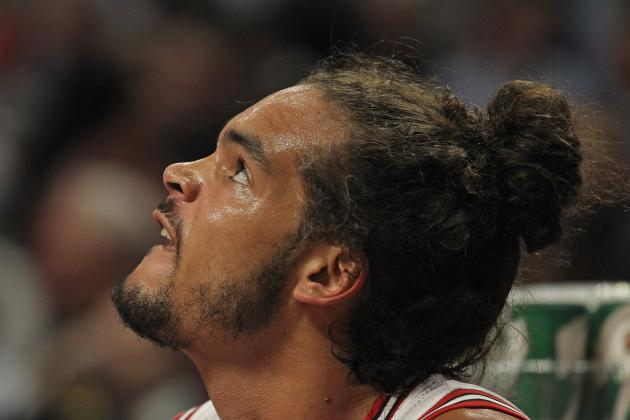 Jonathan Daniel/Getty Images

What is there to say about the mangled mess that is on Joakim Noah's face? I suppose when you compare it to what he's got on top of his head it doesn't look too bad, but taken by itself you've got one of the most disgusting scruffs in the NBA.
He looks like a teenage boy was crossed sharply with a homeless man and then given a challenge to looks as disgusting as possible.
Still, what Noah has on his face isn't the worst looking beard in the NBA. Only one man can hold that distinction.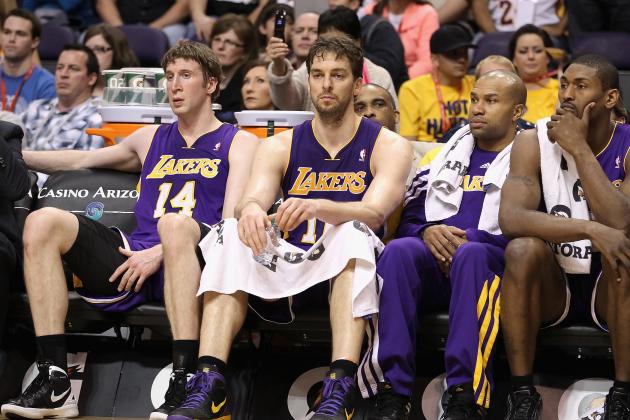 Christian Petersen/Getty Images

Ever since the demise of Vlade Divac, the NBA has needed a champion neckbearder (feel free to use that word in your daily life) to take the reins.
Little did we know, however, that a champion would arise that would so overshadow Divac that we would completely forget about him altogether. Long live the new king.
What Pau Gasol has on his face on a daily basis is a stark contrast to James Harden. Basically, they have opposite beards.
It could be Gasol's lack of a chin, or just the fact that his beard seems to run down his neck for days, but there's something about it that just makes one wonder if it will ever be topped.
Also, he once looked like this, which makes him champion until further notice.
If you are one of those twitterers, you can follow me @JDorsey33.