NFL Free-Agent Signings: Chicago Bears Land Quarterback Jason Campbell
March 14, 2012

Thomas B. Shea/Getty Images
The Chicago Bears found out the hard way last season just how important having a capable back-up quarterback can be. Next season, that shouldn't be a problem. 
The Bears signed former Washington Redskins and Oakland Raiders quarterback Jason Campbell to a deal Tuesday. According to ESPN's Adam Schefter, Campbell signed a one-year deal.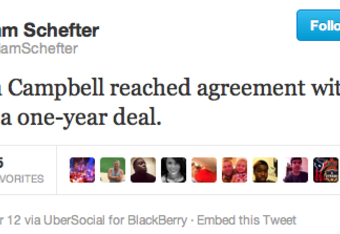 New Bears GM Phil Emery wouldn't have had to look deep into the Bears' 2011 season to find a gaping hole at back-up quarterback.   
Sitting with a 7-3 record and in prime position to return to the playoffs, Chicago saw its season implode once starting quarterback Jay Cutler went down with a broken thumb during a Week 11 win against the San Diego Chargers.
Featuring a combination of Caleb Hanie and Josh McCown starting the final six games, the Bears went just 1-5 and missed the playoffs. 
Hanie threw nine interceptions and had a 41.8 passer rating in four games, which all ended in Bears' losses. McCown finished the final two games with a 68.3 passer rating and a 1-1 record.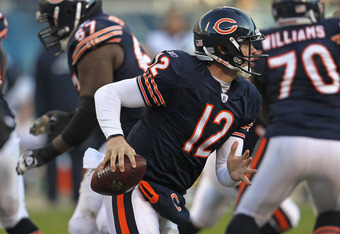 Jonathan Daniel/Getty Images
Chicago is an interesting landing spot for Campbell, who has started 70 career games in seven NFL season. He's likely to be a top-paid backup, but won't see much for playing opportunities unless Cutler goes down with another injury next season.
In 2011, Campbell had the Raiders on track for a playoff spot. A shoulder injury ended his season and robbed him of his job, as Oakland traded a ransom for Cincinnati Bengals quarterback Carson Palmer. 
The Raiders ended up missing the playoffs, but Palmer is ensured to be the starting quarterback for the foreseeable future. 
While the signing of Campbell won't be the same kind of headline news that Brandon Marshall generated Tuesday, it's certainly a move that makes the Bears better. For a new general manager in his first offseason running the team, that's all you can really ask. 
Campbell provides Chicago a starting-quality player who can keep Bears fans from holding their breath every time Cutler drops back to pass in 2012.