NFL Free Agent Signings: Redskins Made Smart Move Focusing on Pierre Garcon
March 13, 2012

Andy Lyons/Getty Images
There was no question the Washington Redskins were going to be a player on the incredibly deep wide receiver market when free agency commenced.
You don't give away three first-round picks and a second-round pick for the right to draft Robert Griffin III and then fail to surround him with weapons, after all.
But bringing in Pierre Garcon was the perfect decision for the Redskins.
Here's are three reasons why.
He's Young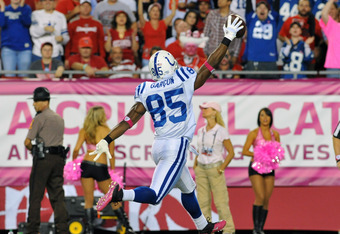 Al Messerschmidt/Getty Images
Sure, they could have gone after Vincent Jackson, who is a more polished receiver.
However, Jackson is 29 and Garcon is only 25, which means he and Robert Griffin III can hook up for years to come in Washington. There's no question that had to be a huge factor for a team that won't have another first-round pick until 2015 as they stand now.
He Fits the System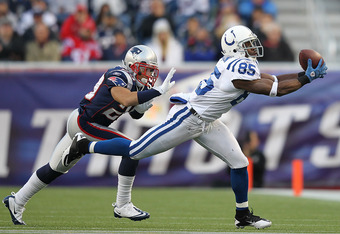 Jim Rogash/Getty Images
Garcon has the right combination of size and speed to be effective in a West Coast offense. He is quick out of his breaks, strong enough to break tackles and has a burst up the field that always makes him a threat to take it to the house.
And in Washington, where he'll be the primary receiver, he will benefit from being RGIII's first option rather than second-fiddle to Reggie Wayne or the cavalcade of wide receivers Manning would incorporate when he was healthy.
He's Inconsistent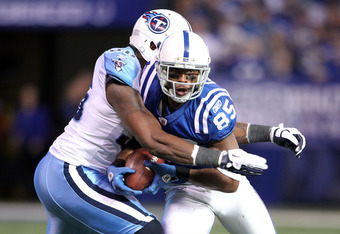 Andy Lyons/Getty Images
Okay, so this is the aspect of this signing that could blow up in Washington's face. But that's what makes it the consummate Redskins' signing—there is the potential that they'll regret this deal like so many other signings from the team.
Garcon has immense talent, but he's also risky, as he can disappear on the field at times. I think the combination of his youth and speed make him a great fit in Washington, but at such a high price, anything less than big-time numbers will be looked upon as a disappointment.
Source told @FOXSports.com that #Colts WR Pierre Garcon signed 5-yr, $42.5M contract with #Redskins. Roughly $21.5M guaranteed.

— Alex Marvez (@alexmarvez) March 13, 2012
Still, it can't be denied that it is an exciting prospect to think of RGIII and Garcon hooking up next season. Redskins fans certainly have something to be excited about today.
Hit me up on Twitter—all of my tweets are Cinderella stories.