New York Jets Re-Sign Free Agent OLB Bryan Thomas: Read and React
March 13, 2012

Al Bello/Getty Images
Addressing needs from within is one of the easiest ways to attack free agency. The New York Jets did just that when they re-signed free-agent linebacker Bryan Thomas, as announced by the team on Tuesday.
But in this case, that doesn't necessarily mean it's not a need. Thomas is 34 years old and coming off a torn Achilles tendon that kept him out the final 12 games of the season.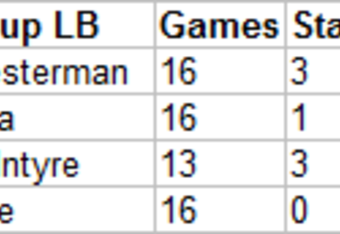 Let's not forget, though, that the Jets are trying to repair their locker room while also addressing needs. In that respect, bringing back Thomas was the only choice. To allow a guy who's been so important to the team for such a long time to walk would be a questionable call.
What's more, he knows the system and the position, having played in it since Rex Ryan arrived in 2009. The Jets should look to draft a linebacker and have him learn from Thomas before eventually supplanting him for the starting role.
The Jets may be less inclined to use a top pick on a linebacker now, as Ryan and general manager Mike Tannenbaum's jobs could be riding on the line this year. There's some value to be had in the second round with names like Clemson defensive end Andre Branch among others who could be molded in Thomas' image.
The Jets were wise to re-sign their veteran linebacker because they don't have anyone to take his spot just yet. But they'd be foolish to think that his presence is enough that they can sit back and fail to address the position with a long-term look.