NCAA Tournament 2012 Predictions: VCU Rams a March Madness Cinderella Again?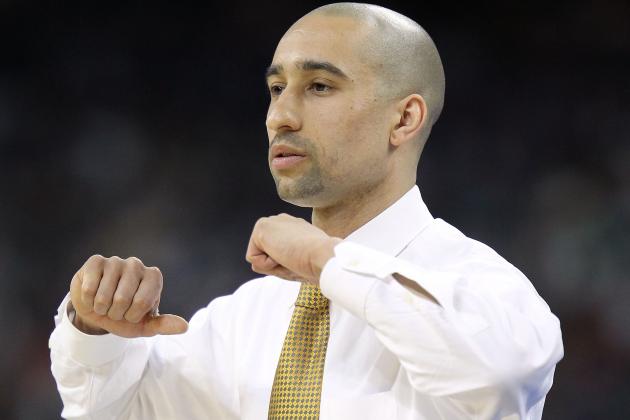 Andy Lyons/Getty Images

From the moment the VCU Rams won the Colonial Athletic Assosciation tournament and clinched a berth in the 2012 NCAA Tournament, I looked forward to seeing their seed and matchups.
I wanted to see a path that could lead to further glory for the program, and be able to write an article entitled "How VCU Could Reach the Final Four Again." Since Sunday, though, I've been struggling to avoid writing an article entitled "Why You Should Look Elsewhere for Cinderellas."
It's fair to say I've been of two minds, so I decided to put them up against each other. Don't think so much the volume of a Stephen A. Smith vs. Skip Bayless debate, but more in the style of a Tony Kornheiser and Michael Wilbon back-and-forth.
My two minds like each other okay, but they're critical of the points being made by the other. Observe...
Begin Slideshow

»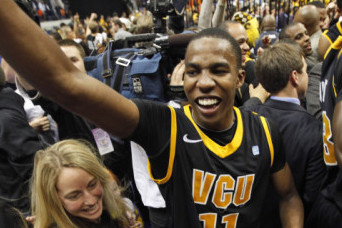 Virginia Commonwealth University leads all teams in the tournament, and in fact led the country, in defensive turnover percentage and steal percentage. Shaka Smart has had another year to implemente the press defense he likes to run and the 2012 team is giving up 6.3 less points than the 2011 version.
Wichita State isn't going to be able to keep up with the pressure that the Rams will turn loose, Indiana (or New Mexico State, since we all know about the mid-major upsets!) will give up easy baskets, and VCU may even be able to give Kentucky a run.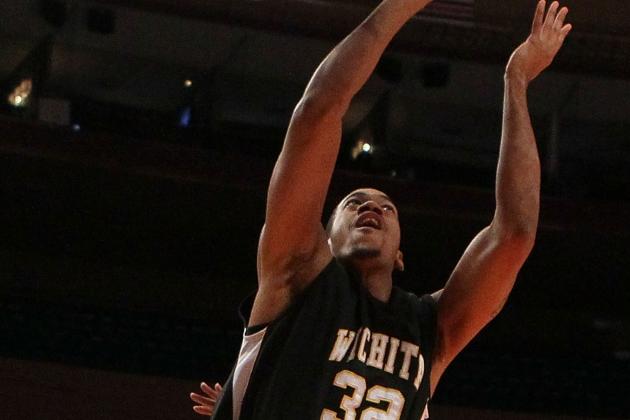 Jim McIsaac/Getty Images

Traditional wisdom holds that for a mid-major team to advance deep into a tournament, they need to have older, tested teams. VCU fans should warmly remember the names Ed Nixon, Joey Rodriguez, Brandon Rozzell, and Jamie Skeen. They were four-fifths of the starting lineup for last year's Final Four team.
They were also all seniors, and are now gone, along with the leadership and clutch shooting and playmaking they provided.
You know who has a lot of experience on their roster? Wichita State. Nine of the thirteen players on their roster are juniors and seniors, including the top seven scorers, six rebounders, and the seven players with the most minutes.
The core of the Shockers team that got significant postseason experience in winning the 2011 NIT Championship is intact. Garrett Stutz, Joe Ragland, Ben Smith, Toure' Murry, and David Kyles anchor a group that looks like they could play a few more games together.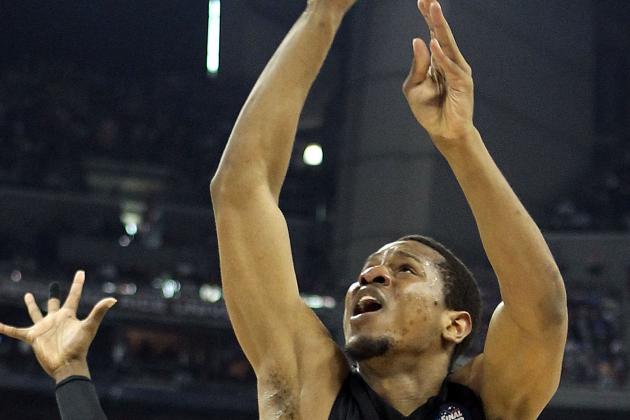 Andy Lyons/Getty Images

You want experience? How about Bradford Burgess? He has the (admittedly unofficial) record for consecutive starts in a career. If (when?) VCU plays in the Sweet Sixteen, he will tied the NCAA record for most career starts. That has to count for something.
Additionally, as my friend Anthony has pointed out in a recent piece, VCU is not only boasting a better defense than they had in 2011, but they are also scoring more than two points more per game than they did last year. More points scored, less points allowed. That's good, right?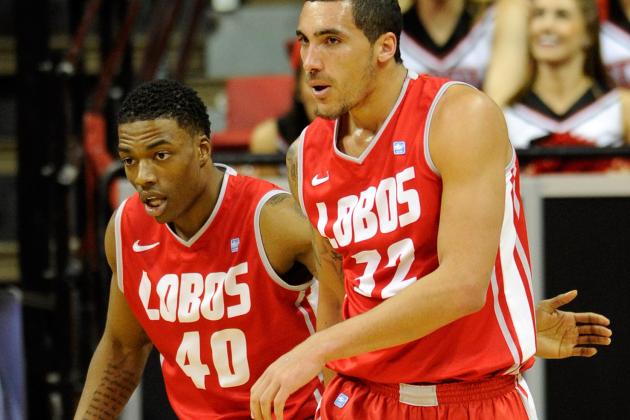 Ethan Miller/Getty Images

Okay, we are going to bring numbers into this. Fine by me. Consider the following:
VCU's 68.4 points per game ranked 169th in Division I. Their rebounds per game ranked 215th. Their field goal percentage ranked 286th. Their defense is stellar, but if matching strength against strength, will they be able to handle any of the other teams in their pod?
The Wichita State Shockers score 77.7 points per game, 15th in Division I, and their field goal percentage ranks 13th.
How about Indiana? The possible second-round matchup Hoosiers score 77.3 points per game, good for 19th in Division I, and their field goal percentage ranks 9th in the country.
Or, in the case of an upset-fueled matchup in the second round, what about New Mexico State? The Aggies scored 78.5 points per game, good for the 11th-best mark in Division I, and their rebounding rate was good for 6th.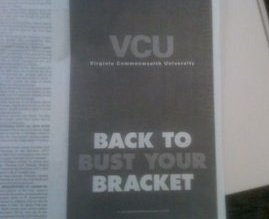 For those of you that haven't heard, the VCU public relations department put out an ad that suggested the team was ready to "bust your bracket".
Well, on the one hand, it suggests a confident team, ready to stand behind its performance from last year.
Even before this week, there was no doubt coach Shaka Smart viewed his team in a good light, calling the teams from the CAA the best in the state, stating "It's really not even close". When this statement was made, Virginia was a Top 25 team, and their subsequent tailing off may strengthen his case (though, the Cavaliers are still seeded higher).
Which brings me to the flip side. No one is trying to take away last year's thrilling run. However, it's a new year, last year's results do not guarantee production this year, and the attitude I see strikes me as hubris.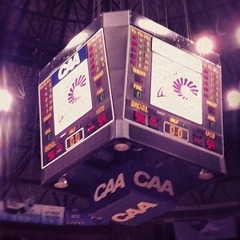 Ultimately, VCU is a talented team whose 28-6 record featured a blistering 17-1 finish. They do have players from last year's team who helped with their amazing run, a confident coach, and an excellent defense.
However, they also are missing key components that served as catalysts on that Final Four run last year, they are suspect offensively, and have the misfortune of playing in matchups against very talented offensive teams. VCU will be hard pressed to match any team basket-for-basket.
The best case scenario I can envision? They gut out wins against Wichita State and the winner of Indiana-New Mexico State, and likely run into Kentucky, the number one overall seed in the tournament.
A Sweet Sixteen run would be an excellent tournament follow-up for the Rams. However, I personally didn't bother mentioning Kentucky because I have a hard time even seeing that happen.
My final prediction for VCU this year goes against my heart and with my gut. I see a first-round loss to the Wichita State Shockers, an outcome in which there is also no shame. This is a young team, Burgess excepted, and the experience of this year could very well serve VCU well in the next couple of years.