Jay Bilas Bracket: Upset Picks ESPN Analyst Will Regret Making
March 14, 2012

Jay Bilas is one of the foremost experts on college basketball, but he has made a number of questionable picks for the NCAA tournament this year. 
Perhaps he has just fallen victim to the upset bug, which happens to all of us. We all know that upsets are going to happen, it is just a matter of predicting the right one. 
For all his knowledge and the amount of time he spends studying the game, maybe he wanted to try a few things to prove he is better than all of us. 
Here are the upset predictions that will come back to bite Bilas in the face. 
No. 10 Purdue over No. 7 Saint Mary's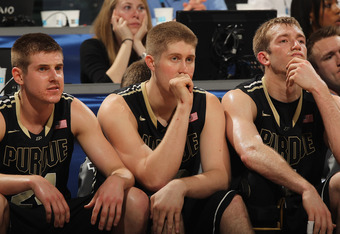 Jonathan Daniel/Getty Images
When you look at Purdue's schedule and the teams it beat, you wonder just how the selection committee put this team in the field. One victory over Michigan late in the year likely went a long way, but there is nothing else that screams out tournament team. 
Saint Mary's knocked off Gonzaga, a better team than Purdue, twice and swept the season series with BYU. 
The Gaels are a threat to go deep in the NCAA tournament if their shooters come out ready to play. This game shouldn't be close. 
No. 11 NC State over No. 6 San Diego State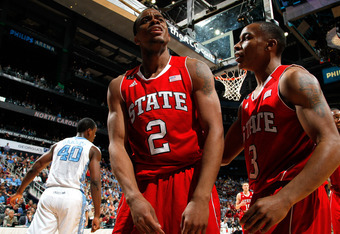 Kevin C. Cox/Getty Images
Unlike the first game on this list, there is a way to justify putting the lower seed over in this game. The Wolfpack have size and shooters to give teams headaches, just ask North Carolina. 
However, San Diego State is a little more athletic than NC State. It is an interesting draw for both teams, but the Aztecs should prevail in the end. 
NC State should win. All the numbers suggest that the Wolfpack should have a better record than they do. There has just been so much inconsistent play from this team to trust them in a big spot. 
No. 11 Colorado over No. 6 UNLV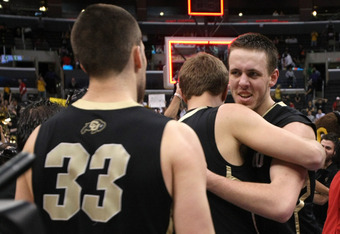 Maxx Wolfson/Getty Images
Bilas is boldly going where few analysts are going. Colorado wasn't a tournament team before the Pac-12 tournament, but three wins in three days bought the Buffaloes a No. 11 seed.
They just got a bad draw, because UNLV is an underrated team that can make a run to the Elite Eight. The defense is strong, with a fierce, in-your-face style that gets them into an easy offensive transition to put up a lot of points. 
The Buffaloes don't have the speed or athleticism to keep with the Runnin' Rebels for an entire game. They might hang around for a half, but not 40 minutes.