Kobe, LeBron James and 5 NBA Stars Who Should Have Firing Power over Their Coach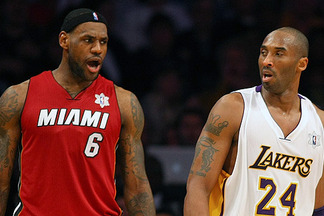 Earlier today, the NBA world received shocking news when ESPN's Ric Bucher reported that in order to get him to sign an extension, the Orlando Magic were willing to give star center Dwight Howard power regarding who was the team's coach and GM. In a dramatic role reversal, the player seemed to be put in charge over the front office.
This afternoon, Josh Robbins of The Orlando Sentinel discussed a statement made by Magic CEO Alex Martins, who went on record that the only people who made those types of decisions were the team's ownership. Still, it makes you think.
Suppose certain A-list players did have that kind of power? Chances are that if a player wanted to be traded, some GMs would move a lot quicker since their jobs could be on the line. The same goes for coaches whose systems didn't match that star's playing style.
Either way, no matter how you look at it, there are some players in the game today who, if Bucher's initial report were true, could easily pull the strings on their teams.
Begin Slideshow

»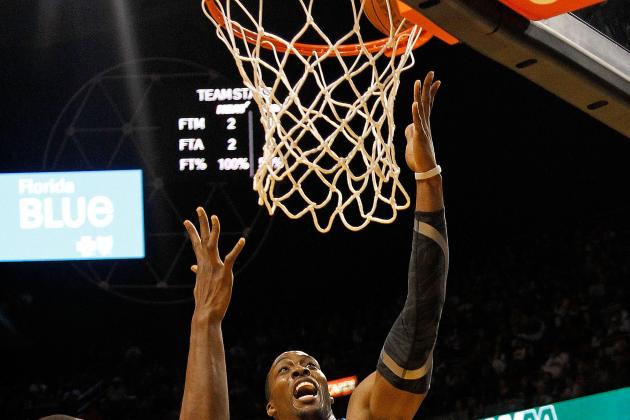 Mike Ehrmann/Getty Images

Dwight Howard may be a one-sided player in that all he really does is dunk, make layups and play tough defense, but his star power is undeniable. With career averages of 18.4 points, 13 rebounds and 2.2 blocks per game, Howard is someone who could instantly change a team's fortunes.
That being said, if he did, in fact, have the capability of deciding who coached the team and who managed its front office, chances are that the Magic would not have been a one-trick pony for so many years. Howard would have ditched Otis Smith and gotten someone more hard-nosed who would bring in fresh young talent instead of aging stars, plus Hedo Turkoglu.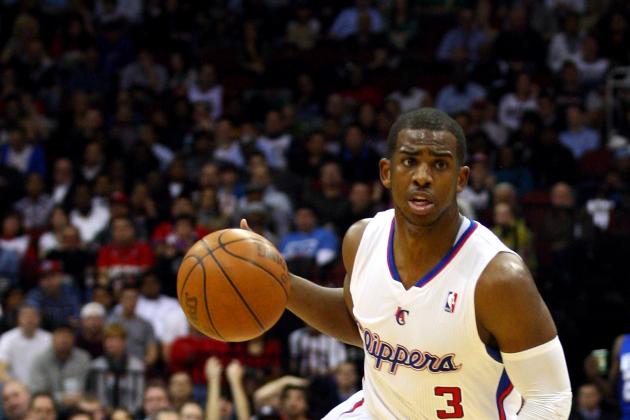 Chris Chambers/Getty Images

No matter how you look at it, Chris Paul is the best point guard in the NBA today. He can score, pass and plays some phenomenal defense.
Now, let's move on to the coaching and front office situation in Clipperland.
Paul's coach is Vinny Del Negro, a guy who had absolutely zero coaching experience prior to taking over the Chicago Bulls in 2008, the year the team took Derrick Rose first overall. He went 41-41 both of his years there before being fired and replaced with Tom Thibodeau, who instantly took the team to the NBA's best record following the additions of Carlos Boozer and Kyle Korver.
Del Negro's first year in LA with Blake Griffin saw a 32-50 finish, which I hate to say isn't that bad for the Clippers. This year, thanks to Paul, he has the Clippers at 23-17, but they have lost six of their last 10 games. That being said, depending on how the rest of the season goes, Paul could easily have him replaced if he did indeed have that power.
The same goes for the situation in the team's front office, but Paul wouldn't have much influence there. Clippers owner Donald Sterling spends little to no money on his team, so virtually any GM's hands would be tied even if Paul did decide who occupied that position.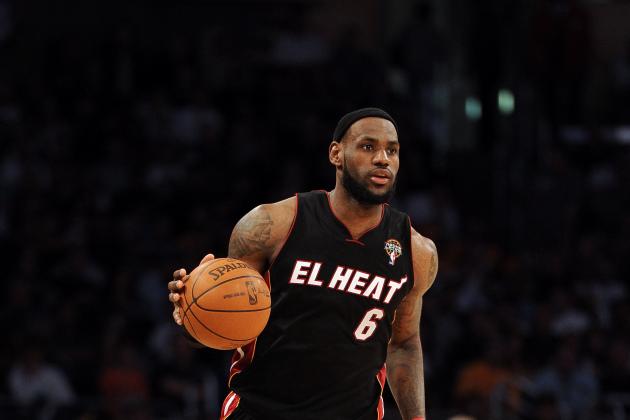 Harry How/Getty Images

Love him or hate him, LeBron James is the best player in the NBA, and like it or not, that status would command a certain type of respect if players were given hiring and firing power.
Look at it this way. His Miami Heat and their Big Three had ridiculously high expectations from fans going into last season, and James himself predicted that he would help win the team eight championships. Yet, they struggled at first and endured a midseason slump, only to recover and make the NBA Finals, where the Dallas Mavericks defeated them in six games.
That being said, if James or anybody on the team had hiring or firing power, chances are that Erik Spoelstra would have been cut loose after having a team with three of the league's best players, only to lose in the Finals.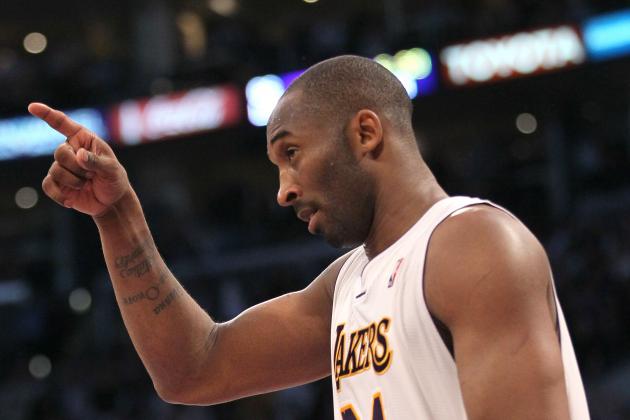 Stephen Dunn/Getty Images

It's no secret that Kobe Bryant has an ego, and with all of the trade rumors surrounding his Los Angeles Lakers this season, his recent statements about teammate Andrew Bynum have made me wonder about some things.
After the team's recent victory over the Boston Celtics, a game in which Bryant let Bynum take the final shot (which proved to be the game-winner), the future Hall-of-Famer said on TV that Bynum has "improved so much."
How is this significant? Well, Bynum has been mentioned as a possible piece of a trade that could bring Dwight Howard to the Lakers.
Yet, given Bryant's recent comments, I doubt that Lakers GM Mitch Kupchak will be dealing his seven-foot center any time soon. Thus, it makes you wonder if star players already have influence in front office decisions.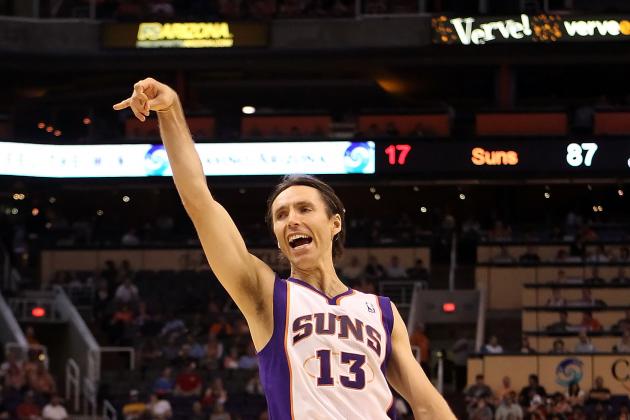 Christian Petersen/Getty Images

Steve Nash may be an odd choice to have at the top spot on this list, but believe it or not, he's kind of already had a hand in the firing of one of his coaches. It was the 2008-2009 season, and longtime Phoenix Suns coach and run-and-gun maestro Mike D'Antoni had left to become head coach of the New York Knicks.
His replacement was former Milwaukee Bucks head coach and then-Detroit Pistons assistant Terry Porter, who signed a three-year deal worth $6 million and was expected to transition the team from a fast-paced, high-scoring squad to a slower, more defense-oriented team. Sure enough, Nash and his teammates did not adapt well to the system, and the Suns struggled.
Thus, after leading a team that had twice been to the West Finals in the past five years to a 28-23 record, Porter was fired and replaced with longtime D'Antoni assistant Alvin Gentry, who reintroduced the high-scoring approach and led the Suns to the West Finals again the following season.
Call me crazy, but this just reeks of Nash and his teammates asking the front office to fire the coach. Under normal circumstances, Porter would have been allowed to finish out the season, and maybe even last until halfway through his second year. Yet, such was not to be.