Detroit Tigers: Five Tigers That Must Play Well Early This Year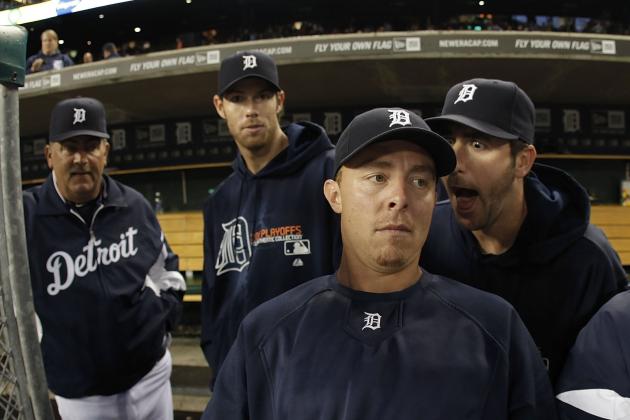 Leon Halip/Getty Images

First off, this article will not be focusing on Miguel Cabrera, Prince Fielder, and Justin Verlander.
Those three are superstars, and there is no reasonable reason to believe that all of the above will not perform at their usual spectacular level.
Obviously there is always the threat of injuries, but barring that threat, those three will likely be near the top of all of baseball at their positions.
No, this article is about the other guys. The players who have shown glimpses of promise, but do not have a track record that makes their level of performance a given this year.
Obviously we can all be wishful thinkers, but is there a good reason why some players are poised to break out this year?
Here are five Tigers players that must get off to a fast start in order for Detroit to reach their goal of a World Series victory.
Begin Slideshow

»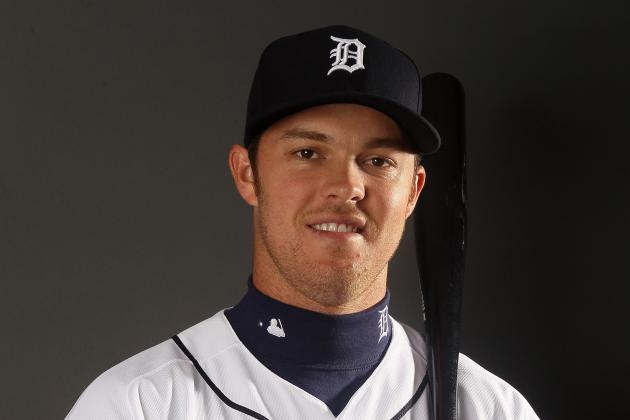 Elsa/Getty Images

Brennan Boesch has had one of the most bizarre rides in recent Tigers history.
He toiled in the minors for a while, not really committing to baseball. But once he did, he rose steadily, and found himself in Detroit two years ago.
During the first half of that season, he played at an All-Star level, being named rookie of the month a few times, and tearing the cover off of the ball in providing protection for Cabrera.
But in the second half of that season, pitchers figured him out, and tortured him with the high fastball.
Last year, he had another strange roller-coaster season.
In April he did great, in May he did poorly, in June he was sensational and in July and August he slumped again before a thumb injury shelved him for the season.
Overall, his numbers were good. He had a .283 batting average with a respectable .341 OBP. He clubbed 16 home runs but only knocked in 54.
Further illustrating his non-traditional track, he hits better against left handed pitchers than righties.
This year, he will need to really play well.
The Tigers need hitters to get on base, and if Boesch can have an OBP around .350, he should help Cabrera and Fielder with their RBI totals, and most importantly, get the Tigers some runs.
In the first half of the year, this will be even more important.
Given how uncertain the leadoff spot has been, Boesch has added importance this year hitting second, and until the Tigers know what Austin Jackson they will be getting, he will need to be the primary table setter.
Is it likely he will break out? If not, he has only himself to blame. Since Cabrera and Fielder are hitting behind him, he is likely to get some really nice pitches to hit.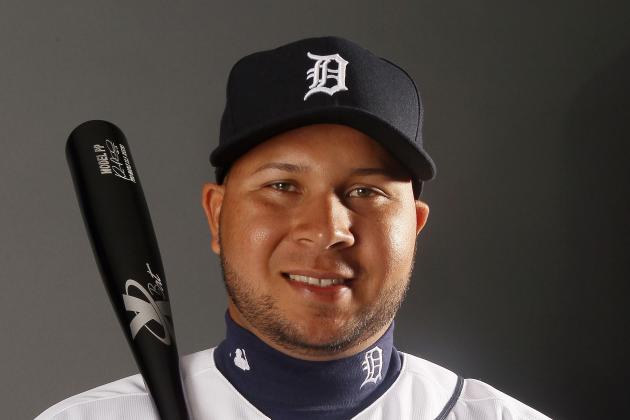 Elsa/Getty Images

It is safe to say that Peralta wildly exceeded Tigers expectations last year.
They were expecting solid play offensively, and decent play defensively.
Instead, they got a very sure-handed defensive player (albeit with limited range) with All-Star caliber numbers.
Peralta hit .299 with 21 dingers and 86 RBI with a .345 OBP.
So why is he on this list?
Basically, the Tigers need him to at least approach those numbers while really bringing his A game on defense.
Third base is likely going to see a pretty steep drop off defensively at least from a range perspective.
Last year, Peralta could count on Inge and others to help with his lack of range. But this year, Peralta is going to have to play closer to third and really be the leader on that side of the infield.
Luckily, second base should have a couple guys with great range (Ramon Santiago, Brandon Inge) to protect the middle, so Peralta should at least have some help on that side of the bag.
Offensively, Peralta needs to be Delmon Young's protector. Young, more times than not, will come up right behind plate cleaners Cabrera and Fielder.
If Peralta is struggling, it will severely limit the types of pitches that Young will receive.
In the first half of the year, he needs to set the tone that pitchers can't rest easy once they get past Fielder.
Peralta doesn't need to club 21 home runs again, but he does need to keep his average and OBP high. As a result, he should see his RBI numbers increase.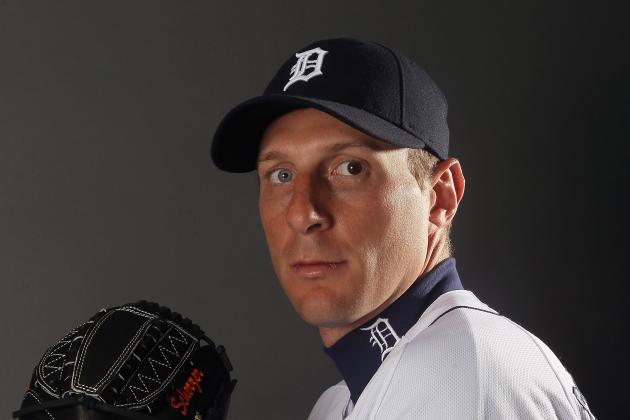 Elsa/Getty Images

It's pretty safe to assume that the top two pitchers in the rotation, Verlander and Doug Fister, will have good years.
Fister has a lot less of a history, but he has some incredible stuff.
But what Detroit needs is for their third best pitcher, Scherzer, to play the way he did a couple years ago.
Two years ago, Scherzer struggled mightily in the first few months of the season.
A demotion ensued, and upon return he was a new man.
For a stretch, he even pitched as well or better than Justin Verlander.
So we all hoped that he had figured it out, and would challenge Verlander for the ace role last year.
Of course, that didn't happen, and Scherzer's numbers plummeted.
Obviously, the addition of Fister takes some of the pressure off of Scherzer, but not all of it.
Given how inconsistent No. 4 starter Rick Porcello has been over the last two years, and the big question mark in the fifth spot, Scherzer needs to become a much more consistent pitcher this year.
Last year's monthly ERA totals were bizarre.
In three of the months, his ERA was a respectable sub 4.00.
But in three of the months it was 4.98 or higher, with a horrible postseason mark of 5.74 (obviously hurt badly by one bad performance against Texas).
This year, he needs to get his Jekyll and Hyde routine under control, and post an ERA around 3.50.
He doesn't have to be a superstar, but he does have to close the gap between himself and Fister and Verlander, especially in the first half of the year.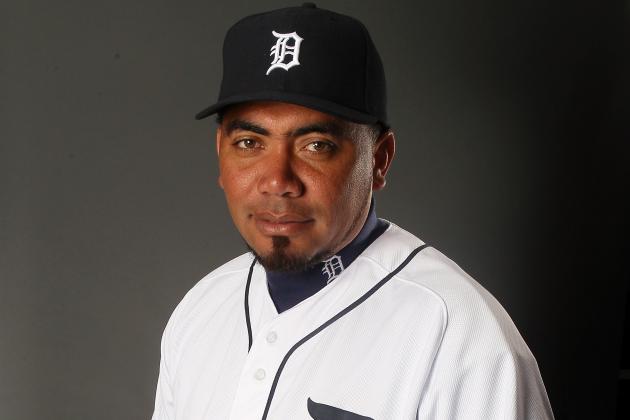 Elsa/Getty Images

Last year, Benoit started out like a nightmare and finished like a dream.
When the Tigers spent big cash on Benoit, the thought was that between him and closer Jose Valverde, the eighth and ninth innings were a foregone conclusion.
Valverde lived up to his end of the bargain, but Benoit took some time getting on the same page.
In April and May, he couldn't hit the broad side of a barn, posting a 6.10 and 5.59 ERA respectively.
But then he settled down, found his control and started throwing the ball harder and smarter.
In August, September and October, he was nearly perfect, including an ERA of exactly 0.00 in September.
Now the law of averages suggests that Valverde will at least take a marginal step back this year, which means that Benoit can not take as much time this year as he did last year to find his groove.
He needs to get off to a fast start to set the tone for the Tigers.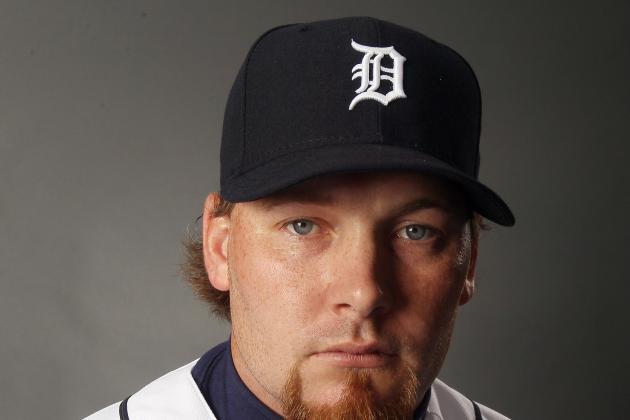 Elsa/Getty Images

Two years ago, Coke was a pleasant surprise.
He came over in the Curtis Granderson trade, and became arguably the most consistent reliever.
So Detroit decided to extend that magic and convert him into a starter.
Obviously, that move didn't work.
In fact, Coke had a very poor season as he never did fully adjust to his role in the bullpen.
This year, Coke needs to be the best lefty in the bullpen once again, a role that is even more important given the chance that only right-handed pitchers will toe the slab in the first half of the game.
Coke has a chance to be a game-changer for Detroit, someone capable of going long relief, but someone also capable of getting big outs.
Coke is a bulldog, and it is important for the psychology of the bullpen for him to start out strong.