Michigan Basketball Predictions: Why the Wolverines Will Reach the Elite Eight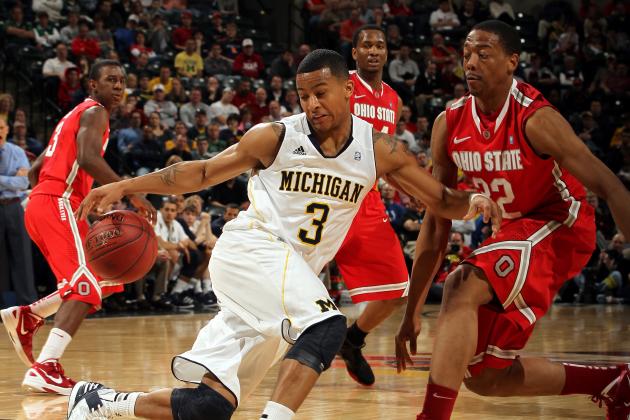 Jonathan Daniel/Getty Images

The NCAA Tournament is about to begin! For the first time in many years, Michigan is right in the thick of it!
The Wolverines will open as a No. 4 seed against Ohio with a chance to go far in this year's NCAA tournament. In particular, they have a very strong chance to make the Sweet Sixteen and maybe even more if they perform well.
So, why can Michigan make a run at the Elite Eight?
Begin Slideshow

»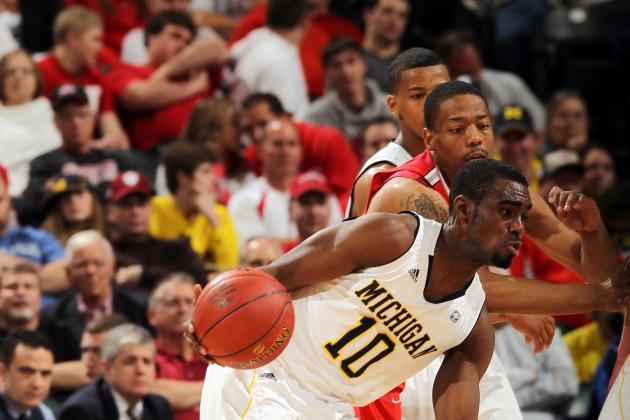 Jonathan Daniel/Getty Images

Ohio is a surprisingly tough opening match-up for Michigan, but the Wolverines should prevail and move on to the next round.
Ohio is a feisty 27-7 team from the MAC conference with some surprisingly impressive players. They are led by an excellent point guard D.J. Cooper and are in the nation's Top 10 in both steals and turnover margin.
But, Michigan matches up well because of the Wolverines' terrific back-court of Tim Hardaway Jr. and Trey Burke. The two should share ball-handling duties and split the Ohio defense, limiting turnovers by not presenting only one ball-handling target.
Michigan will also benefit from the fact that rebounding, its biggest weakness, is not a particular Ohio strength. If the Wolverines make threes and control the offensive boards, they will definitely move forward.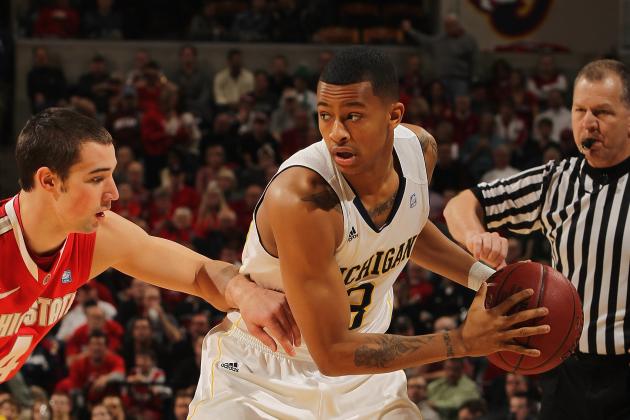 Jonathan Daniel/Getty Images

Temple is a 24-7 team with a 2-0 record against Top-10 opponents, and sharpshooters Ramone Moore, Khalif Wyatt and Juan Fernandez to lead the offense.
However, Michigan's talented backcourt of Tim Hardaway and Trey Burke, combined with the Wolverines' surprisingly effective zone defense, should limit the effectiveness of Temple's outside shooting.
Temple will also be unable to take advantage of Michigan's rebounding issues because of its own soft interior defense and over-reliance on three-point shooting.
Expect a high scoring game with Michigan as the victor.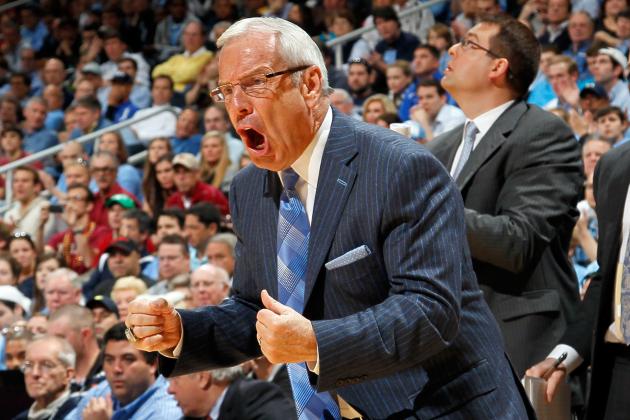 Kevin C. Cox/Getty Images

A Michigan victory over North Carolina would be a massive upset! But its possibility seems ever more likely when you consider the circumstances.
North Carolina is reeling from injury. In particular, the Tar Heels will struggle without a healthy Jon Henson, their elite power forward and defensive anchor. North Carolina also still misses Dexter Strickland.
Without Henson, the Tar Heels will find it more difficult to crush Michigan on the boards. More important, talented North Carolina point guard Kendall Marshall is a traffic cone on defense, which means that Trey Burke and Tim Hardaway Jr. will be nearly unstoppable without Henson manning the paint at full strength.
To be clear, this is not suggesting a Tar Heels victory would be surprising. North Carolina is very talented and could absolutely defeat Michigan and make the elite eight. But, considering their injuries and fatigue, Michigan has a surprisingly good chance to make an Elite Eight run.