March Madness 2012: Predictions for the First Four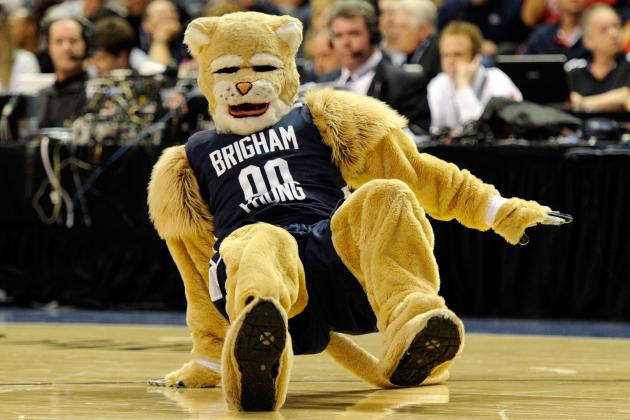 Ethan Miller/Getty Images

The first four games of March Madness may not be glamorous, well-contested or even that important, but they're still the first four games. These underappreciated 12th, 14th and 16th seeds have the job of opening the NCAA tournament, thanks to last year's expansion to a 68-team field. While most people simply take the results of these games as irrelevant, as they're more or less expected to get walked on in their next match, or fans ignore them as boring mid-major bouts. I'd like to briefly look at each of these four games and my predicted outcome. After all, VCU showed us last year that the teams playing in the first four games can make the Final Four.
Begin Slideshow

»
Andy Lyons/Getty Images

Both of these teams are patently mediocre, but I expect Western Kentucky to pull out a win over Mississippi Valley State. Both teams have relatively poor shooting percentages, both were outscored on average by their opponents and both teams foul a lot. Because of those fouls, Mississippi Valley's poor free-throw percentage will hurt them down the stretch of a close game.
For its troubles, Western Kentucky will be rewarded with a showdown against another team from its state, No. 1 overall Kentucky.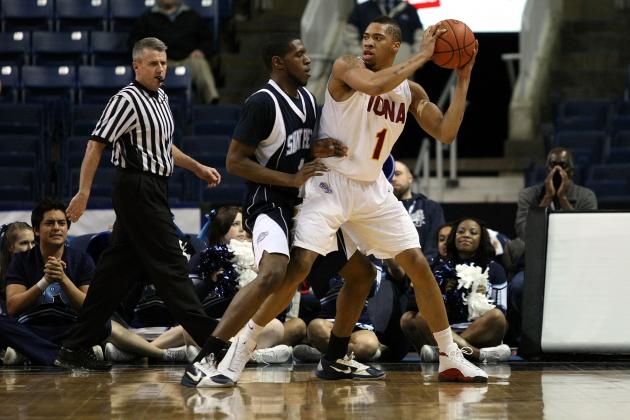 Chris Chambers/Getty Images

These teams represent two of the most controversial inclusions into the field of 68, with the selection committee passing over teams, such as Drexel and Washington, in favor of somewhat undeserving teams such as BYU and Iona. I predict that Iona will get a good win over the Cougars, thanks to its great shooting (50 percent of field goals, 39 percent of total points, 72 percent of free throws) and the fact it commits less turnovers and fouls than BYU.
The Gaels would face third-seeded Marquette with a victory in the first four.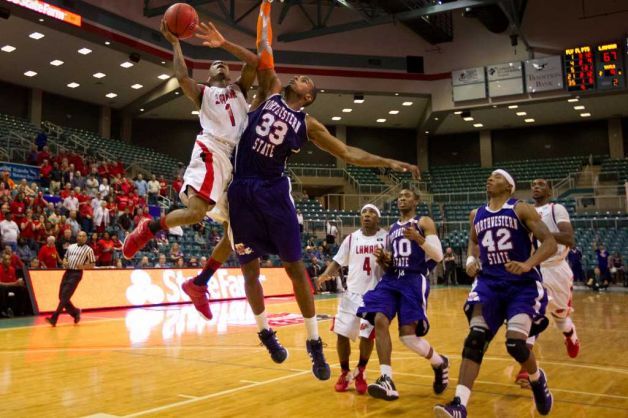 Photo courtesy of www.beaumontenterprise.com.
These two 16-seeds bear the same 23-11 mid-major season record and similar shooting percentages.
That's about where the similarities end. Lamar should be able to take Vermont to the cleaners on Wednesday, relying on its superior ability to get rebounds (an average of four more per game, and most of them are offensive rebounds), steals and blocks, not to mention the fact that it just scores more points.
After beating Vermont, the Cardinals would face No. 1 seed North Carolina, losing by about twice the margin by which they won their first match.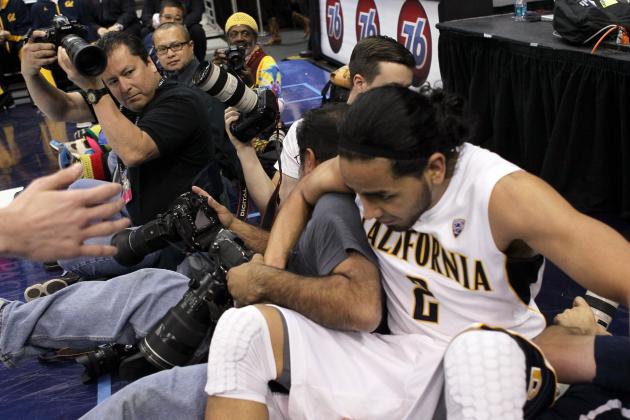 Stephen Dunn/Getty Images

Is the Pac-12 as bad as everyone says it is this year?
Well, Colorado won its conference tournament, so yes, it is. That fact or the fact that Cal's bubble spot saved the conference from not having a single bid in the NCAA tournament notwithstanding, the Golden Bears should be able to put away South Florida and save their conference's dignity. Cal is a vastly superior team when it comes to scoring (an average of over 12 ppg better, though against weak Pac-12 squads) while still being able to keep up defensively with the Bulls. In addition, the Bears shoot a bit better (about three percent higher per category) and turn the ball over less.
With a win, Cal would face fifth-seeded Temple with one of the better chances at an upset coming out of the first four teams.