Formula One 2012 Preview: McLaren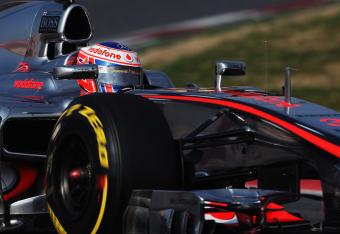 McLaren look quick and - most importantly - prepared
Ker Robertson/Getty Images
The 2012 Formula One seasons starts in Melbourne, Australia, and this time next week it will all be over.
How are the teams looking ahead of the new season?
Here we look at the team that looks like it will be Red Bull's closest challenger: McLaren.
McLaren
The rivalry between 2008 world champion Lewis Hamilton and 2009 world champion Jenson Button is absolutely fascinating, especially from a British perspective.
These two drivers have very different styles, with one being super smooth and the other edgy and occasionally over the limit, but they both have an innate ability to grab a race by the scruff of the neck and pull a result out of it.
The bare facts are that, since the two have been teammates, Lewis has won six races and Jenson has won five.
In 2011 Lewis came out on top in the driver standings, and last year it was Jenson.
The battle is just too close to call, and that's terrific for F1 fans.
Lewis had a difficult time last year, with his off track difficulties manifesting themselves in his driving.
The first race of 2012, the Australian Grand Prix, will be his 200th car race. He is now a driver of immense experience, and to get the most out of his car he needs to be able to focus completely on his driving.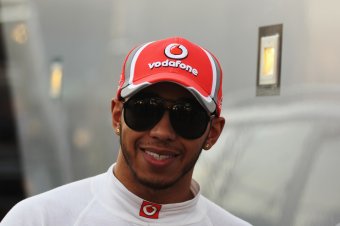 Mark Thompson/Getty Images
After his amazing first and second seasons in F1, in which he won one championship and missed the other by one point, he has failed to finish in the top three in three successive seasons.
Arguably more than any other driver, Lewis is simply built to win and this statistic will be incredibly painful for him.
But if he is to put it right, he needs to drop the off track problems and focus on the on track job.
He can certainly do this and there's no reason to doubt his ability to return to his prime this season.
While Lewis gets the most out of his car, Jenson gets the most out of the team as well, gathering the McLaren team around him by getting the results the team desires.
As a complete package he is looking very strong. His potential weakness is a lack of out and out speed.
But in this era of easier overtaking and tyre management, qualifying has suddenly become less important. There are many more variables in a grand prix than there were a few years ago.
Jenson Button is the perfect driver to make the best use of a grand prix car that carries enough fuel to last the whole race on fragile tyres.
McLaren hasn't won a Constructors Championship since 1998. That's a surprising statistic that the team will focus hard on changing this year.
With the potential weak link at Red Bull being Mark Webber, the Constructor's is a realistic aim for the McLaren.
The MP4-27 looked strong at Barcelona. It was drivable on the limit, as opposed to making the drivers hold on for dear life as the car transitioned through the corner. Lewis, in particular, delighted in kicking the tail out as he rounded Barcelona's tighter corners, rotating the car around the inside front wheel.
Whether the ultimate pace is up there with Red Bull is questionable, but the team has a strong engineering department and they are fantastic at developing through a season.
Even if they're behind during the first four flyaway races, all will not be lost.
The Spanish Grand Prix will be the team's true test. With the Mugello in-season test just before, it's an opportunity that McLaren are likely to maximise more than most.
This article is
What is the duplicate article?
Why is this article offensive?
Where is this article plagiarized from?
Why is this article poorly edited?