Michigan Basketball: What Experts Say About Wolverines' NCAA Chances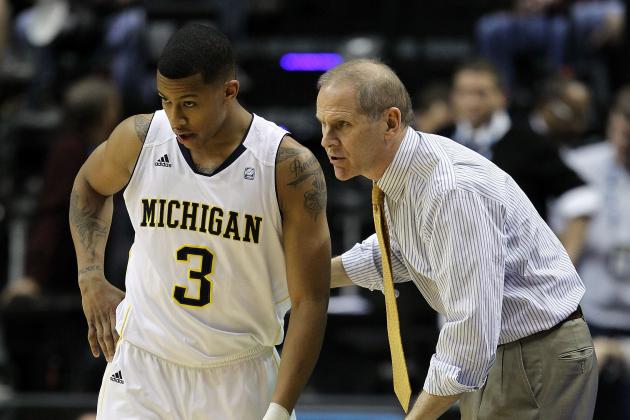 Andy Lyons/Getty Images

The Michigan Wolverines received a No. 4 seed in the 2012 NCAA Tournament and are slated to play Ohio University, the No. 13 seed, at 7:20 p.m. Friday on TNT.
This matchup is seeping with irony, as Michigan fans are always talking about playing "Ohio."
Well, now they really are.
You can't always go by the numbers, but the following statistic is interesting nonetheless. ESPN's BPI (basketball power index) is a formula that takes into account several factors, such as SOS of opponents, de-weighting games with missing key players, scoring margin, etc.
According to the BPI index, the Wolverines are one of the most "over-seeded" teams in the NCAA Tournament. If the committee had solely seeded teams based on BPI, Michigan should have received a No. 8 seed.
Like I said, take what you want from numbers. The NCAA Tournament is all about which team gets hot at the right time (see UConn in 2011).
Let's take a look at what some of the analysts have said about Michigan.
Begin Slideshow

»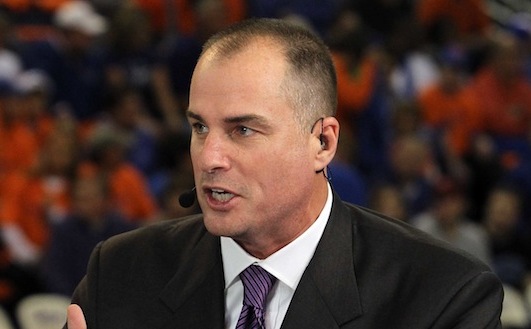 via sportsgrid.com
In his comments on ESPN, Bilas said he likes Michigan, but is also wary of its tough matchup against Ohio University.
Ohio U. plays very well against a three-point shooting team. The Bobcats are in the top 20 in three-point defense. Michigan relies heavily on the three-point shot. Therefore, Bilas believes the Wolverines will have a tough matchup. However, Bilas predicts that the Wolverines will prevail.
Bilas also sees Michigan as a team that could make a deep run in the NCAA Tournament. Teams that live and die by the three-point shot can be extremely inconsistent. But if a team such as Michigan gets hot from long distance, the three-point shot can often be a great equalizer.
The Wolverines have six players who can stroke it from downtown (Trey Burke, Tim Hardaway Jr., Zack Novak, Stu Douglass, Evan Smotrycz and Matt Vogrich). This can prove tough for any team to handle.
In his bracket, Bilas has the Wolverines beating Ohio and beating No. 12 California (who he has upsetting No. 5 Temple) to reach the Sweet 16.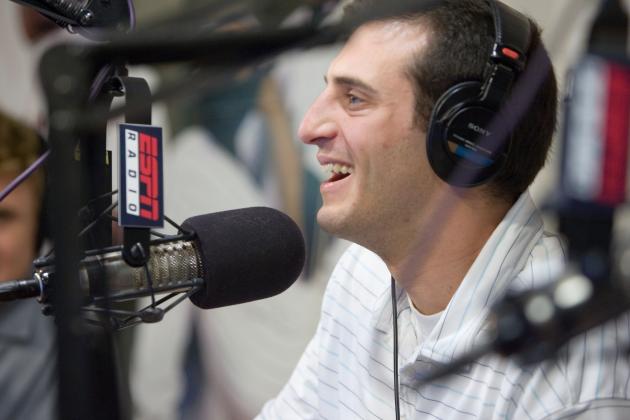 via beyondthebets.com
In his comments on ESPN, Doug Gottleib does not love this first-round matchup for Michigan and has picked Ohio University to pull the upset.
His reasons are as follows.
Michigan relies too much on the outside jumper, which is certainly true. At 23 three-point attempts per game (making 35 percent as a team), the Wolverines are one of the most three-point happy teams in the NCAA Tournament. As we have seen before, teams can live or they can die by the deep ball.
Michigan also lacks size. Jordan Morgan is 6'9" in high heels and 6'4" Zack Novak is often asked to check the opposing power forward. Consequently, this leads to too many second-chance opportunities.
The Wolverines also struggled away from home, as six of their eight regular-season losses came on the road.
Gottleib sees these factors as enough to pick Ohio University to upset Michigan.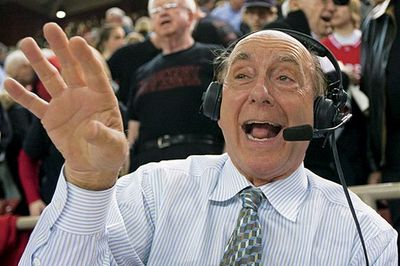 via airtranmagazine.com
In his comments on ESPN, Dickie V likes the Wolverines in this year's tournament. He absolutely loves Trey Burke and called him "one of the best diaper dandies in the country."
Vitale has the Wolverines knocking off Ohio U and also taking down No. 5 Temple in the next round.
Although Vitale has Michigan losing to UNC in the Sweet 16, he made it clear that the Wolverines should not be overlooked. He likes Coach Beilein's game plan at both ends of the court, and loves the energy that Zack Novak brings every night.
Don't sleep on the Wolverines, baby!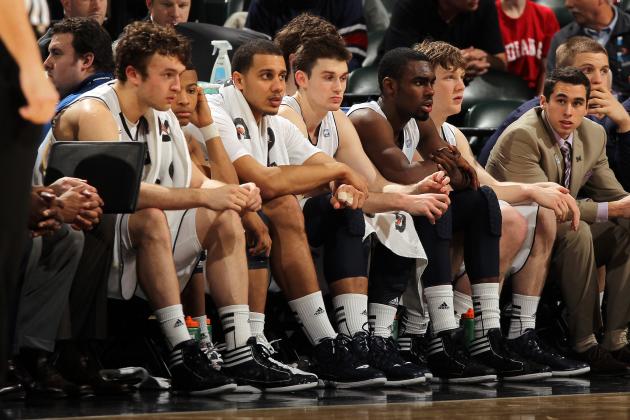 Jonathan Daniel/Getty Images

Michigan is set for a nice run in the NCAA Tournament.
Coach Beilein's offense is extremely complicated, as it is predicated on numerous off-ball screens and rolls to the basket. Teams who are not used to this type of offense will struggle to cover open jump shooters.
Trey Burke has been outstanding all season. I would not put too much stock in his poor performance against Ohio State in the Big Ten Tournament. As a freshman, his incredible leadership and court presence will show in his first shot at the Big Dance.
Michigan plays solid on the defensive end and loves switching in-game from man-to man to a one-three-one zone.
Looking ahead at the Midwest bracket, Ohio U. will be a tough game, but Beilein does not lose in the first round of the NCAA Tournament. Temple is a tough team as well, but the Owls are definitely beatable.
My prediction: The Wolverines will make it to the Sweet 16 for the first time since 1994. In all likelihood, they will need to play their best game against No. 1 North Carolina to advance to the Elite Eight.