NHL Free Agency: 6 Teams That Could Use a Presence Like Sean Avery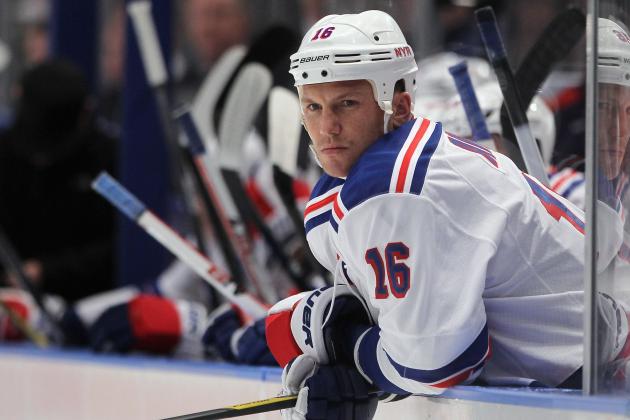 Bruce Bennett/Getty Images

Whether you love Sean Avery or loathe him, chances are that when he's on the ice, you're watching him. Avery is a player that most fans love to hate. He is brash, gritty, dirty and often crosses the line.
He can also play a little.
Avery was a fan favorite in New York, and for the most part, everywhere else he played. He's the kind of player that many teams love to have; he'll get under the opponent's skin, and can score now and then.
He was released by the Rangers' franchise last week and is on the streets.
At this point in the season, he is probably going to have to wait until next year to lace them up again.
It should be noted that this is pure speculation, as there are no rumors connecting Avery to any team, but are there teams that could use his, shall we say "talents"?
Here are six teams who could use a little Sean Avery.
Begin Slideshow

»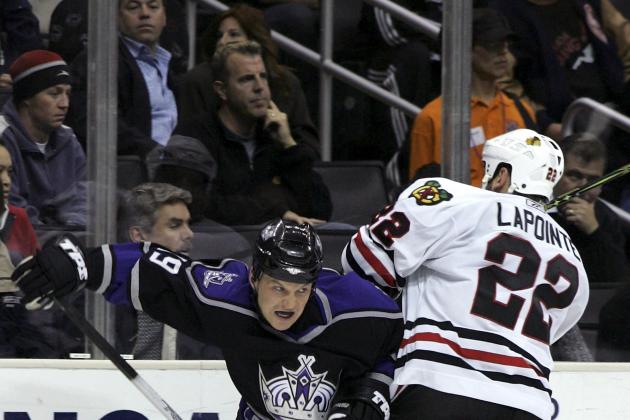 Bruce Bennett/Getty Images

The Blackhawks attempted to pick up some toughness this off season when they signed Dan Carcillo. With Carcillo out, they aren't left with too many tough guys.
While players like Dave Bolland and Jamal Mayers have some sandpaper to them, they are too involved in Chicago's game plan to take too many penalties.
Avery would give them the grit they had hoped to get with Carcillo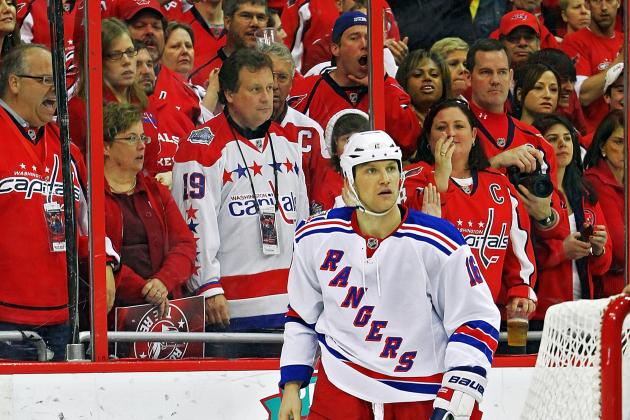 Len Redkoles/Getty Images

The Capitals are a team that has often been criticized for having too many players who don't get involved in the game emotionally. Whether it's true or not, this tag has been plastered on guys like Alex Ovechkin, Alex Semin and Mike Green.
Avery would get the team involved in some heated situations that might light a spark.
Right now, Matt Hendricks leads the Capitals in penalty minutes with 87 and you have to think Avery could match that pretty quickly.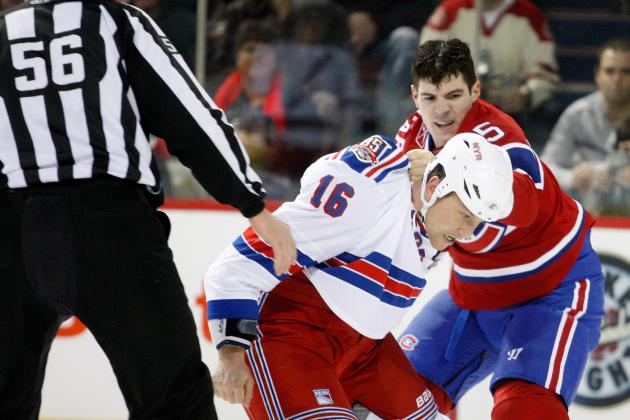 Richard Wolowicz/Getty Images

While Montreal is most likely out of the playoffs this year, they could use an instigator like Avery. Currently, P.K. Subban is the only guy on their roster with any talent at throwing the other team off its game.
The Canadiens would like to see Subban focus more on playing the blue line. Picking up Avery would take that pressure off Subban.
Then there's always the intriguing idea of having Avery and Subban on the ice at the same time. You have to wonder how that would be received in a place like Boston.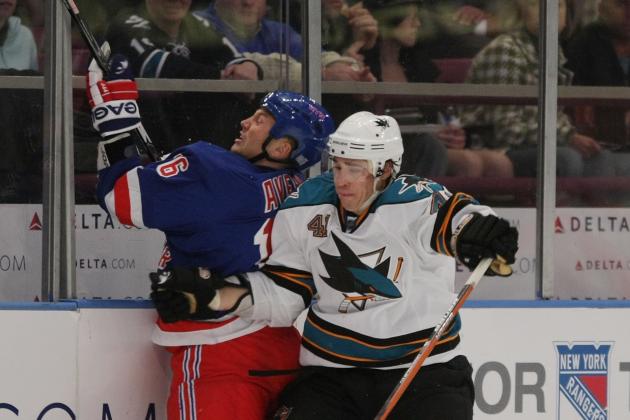 Bruce Bennett/Getty Images

The season is quickly slipping away for the San Jose Sharks. One of the problems of late is that they look dispirited and rudderless. Could Avery wake them up?
At times, captain Joe Thornton takes it upon himself to play the "Avery role" and tries to instigate the other team. This usually ends up failing and making him look pretty clownish. Thornton should focus on getting the team's power play and offense on track.
Having Avery on the roster could take that pressure off of Thornton.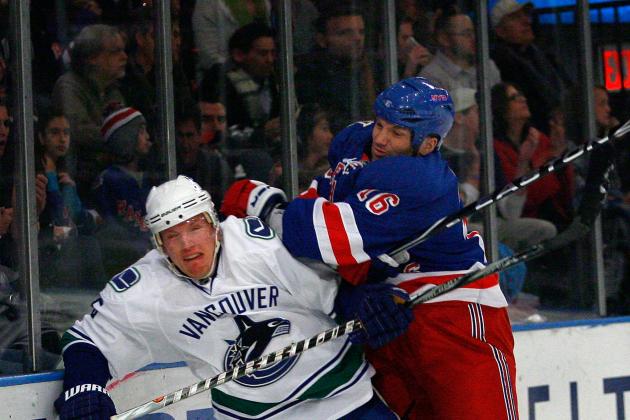 Andy Marlin/Getty Images

The Canucks have needed some toughness for a while now and Avery would give them some. He can also score goals from time to time, which the Vancouver management has always said it prefers over a straight-up goon.
Would Avery keep other teams from roughing up the Sedin twins?
Besides, everyone already hates the Canucks, so adding Avery would just make the hate that much easier.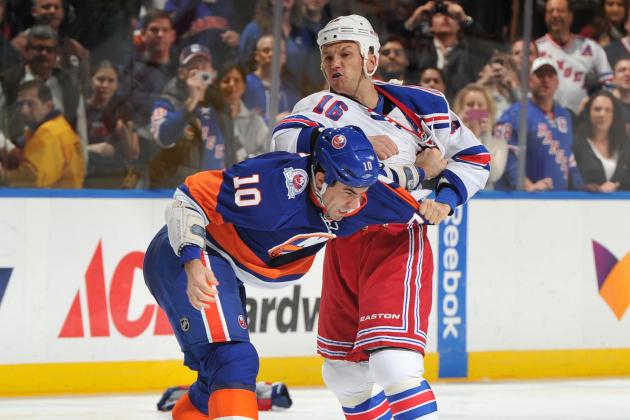 Christopher Pasatieri/Getty Images

Yes, the Rangers just cut him loose, so you are probably wondering how they end up on this list. Sean Avery was/is a fan favorite in New York. The feeling seems mutual.
He loves living in New York, where among other things, he can pursue his fashion interests.
The Rangers love tough guys like Avery; they still have a bunch on their roster. They are probably going to have to face the Flyers and Bruins in the playoffs and having Avery will help match up with those teams.
If only Avery and John Tortorella could kiss and make up.