5 NBA Teams That Desperately Need a Complete Rebuild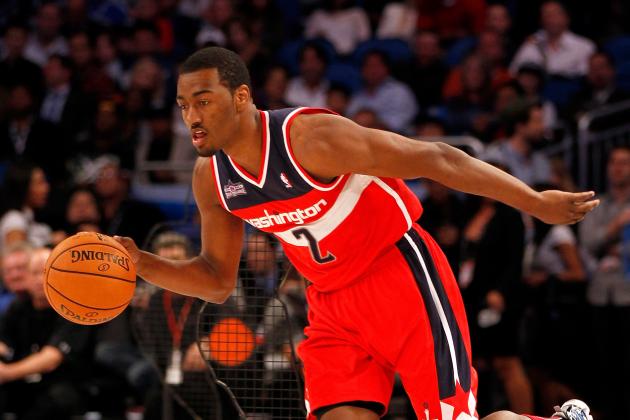 Mike Ehrmann/Getty Images
For the Washington Wizards there's John Wall and then there are question marks.
For some teams, the upcoming trade deadline is one in which they hope to fill a few holes, or add the last missing ingredient.
For others, the trade deadline isn't looked upon with as much of a sense of urgency. If you're a team that's in need of a lot more than one or two players to compete this season or next, then every move is made with another one in mind down the road.
That's because the future isn't "now" as much as it is "down the road." For every Oklahoma City Thunder or Chicago Bulls—teams that have their sights set squarely on a NBA title—there's a Washington Wizards or a Charlotte Bobcats.
These teams have their sights set on an NBA title, but they're under no illusions that it will happen this season or even next season.
These teams are in the midst of complete rebuilding jobs. They're trying to discard older veterans and high salaries in exchange for younger talents that have low salaries or future draft picks.
Which teams are most in need of total transformations?
Begin Slideshow

»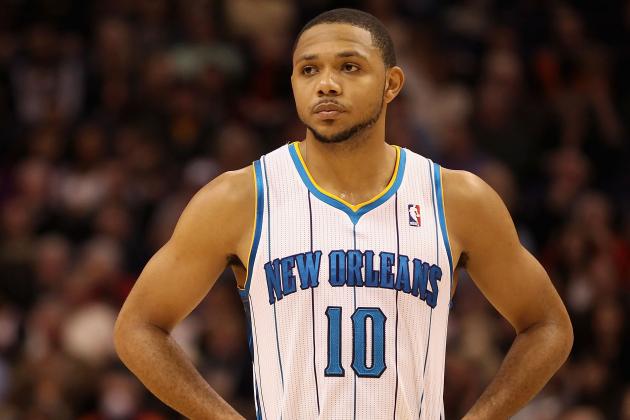 Christian Petersen/Getty Images
The Hornets thought they might rebuild around Eric Gordon but even that hasn't panned out.
Things that the New Orleans Hornets need:
Talent.
More talent.
A lower payroll.
An owner.
In spite of some recent news suggesting that a buyer for the New Orleans Hornets was close to being found, no concrete news has surfaced. That's really where the entire rebuilding process needs to start.
Until a new owner is found, the NBA (who currently are running the franchise) will continue to shed salary and talent in an effort to lower the payroll and increase the eventual profit for the league once the team is purchased.
Once the owner is found, then the team will need to pretty much start from scratch. There's some talent on the current roster, but players who can enter free agency following the conclusion of next season (like Jarrett Jack) won't be around by the time the franchise begins to win with consistency.
Then there's Eric Gordon. The centerpiece of the Chris Paul deal that was completed before the beginning of this season, Gordon is a top talent but has missed nearly all of this season with knee injuries.
With Gordon also entering free agency following the 2012-2013 season, his time in New Orleans could easily be cut short by a trade.
Whoever eventually assumes control over the day-to-day operations of the Hornets will basically have to start over. The players will be either leaving via free agency or will be too old or just not good enough to enact a rebuilding plan around.
The Hornets don't have the worst record in the NBA, but they've got the most distance to travel between last place and contention.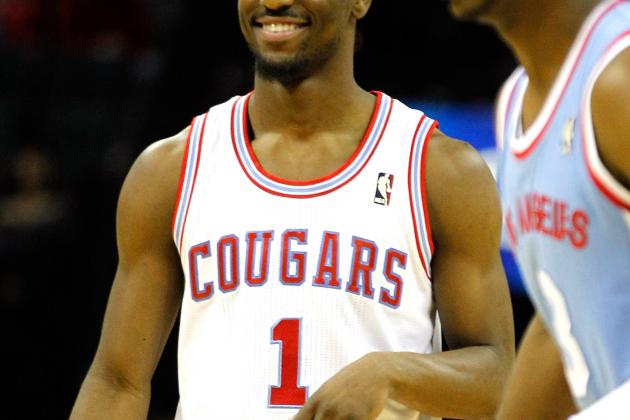 Streeter Lecka/Getty Images
Kemba Walker is one of the few bright spots for the Bobcats.
Michael Jordan won six NBA Titles as player. He's going to have to work very hard just to win one as an owner.
The Bobcats currently sport the league's worst record. They're a team with lots of dead weight and only a few ways to shed that weight. One is via trade, but the Bobcats' dead weight isn't too tempting to contending teams.
The other is just to wait it out, which is probably what the Bobcats are going to have to do. In addition to probably owning a very high pick in this June's NBA Draft, the Bobcats will have a chunk of salaries off the books this coming offseason and will be able to shed a very large chunk of salary the following summer of 2013.
If the draft picks pan out and the owner can help persuade talented free agents to blend with young talent, then the Bobcats could pull of a complete rebuild in the next few years. That's great, since it's exactly what they need.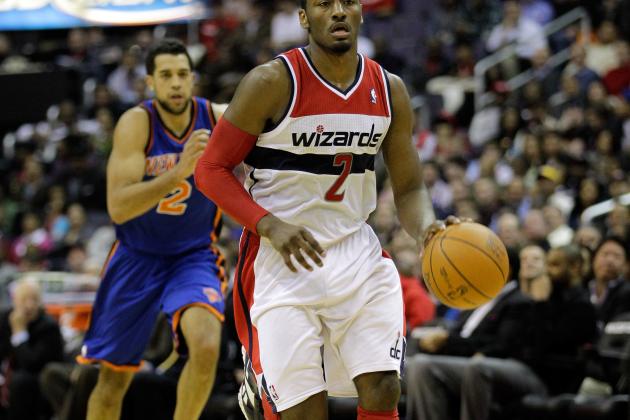 Rob Carr/Getty Images
John Wall hopes to lead the Wizards in their rebuilding efforts.
When John Wall was made the number one overall pick in the 2010 NBA Draft, the Wizards knew he would be the point guard to lead them into an era of competitive playoff basketball for the Washington D.C. area to enjoy.
So far it hasn't happened. The Wizards started the season poorly, fired coach Flip Sauders, and really haven't been much better since. Currently sporting a 9-30 record, the young talent that the Wizards were counting on to make leaps in their development this season have not made those leaps.
Instead, Andray Blatche has been hurt, JaVale McGee has been inconsistent, Nick Young has been unreliable, and the 2011 first round pick Jan Vesely has looked overwhelmed by the speed of the league.
Overall it's been a disappointing season for the Wizards, and it's brought the team back to yet another rebuild.
The Wizards are now ready to part with almost anyone on the roster. The team figures to have another very high draft pick this summer and has implied that if your name is not "John Wall" then you might be traded.
The Wizards are looking for a fresh start, and it's not a bad decision on their part. Wall is likely to emerge as one of the league's premier point guards. He's going to need some talented young players or experienced veterans to play alongside.
The current roster seems almost devoid of either type of player. It's time to change the mix and change the roster.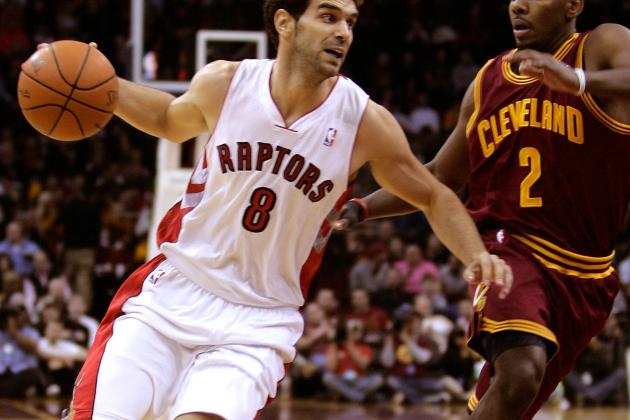 Mike Lawrie/Getty Images
Jose Calderon is having a great season in Toronto.
The Toronto Raptors have on their current roster a very good point guard in Jose Calderon and one of the better big men in the league in 2006 number one overall pick Andrea Bargnani. In spite of that tempting combo, the team just doesn't perform that well.
Toronto has a 13-28 record in spite of that talented duo. It's enough to make on think that the Raptors may want to consider trading one or even both of them and starting from scratch. Normally the combination of a decent point guard and a quality big man would at the very least make a team competitive.
That's not happening though, and either player would be coveted by any number of contending teams. Adding to their trade value is that both players are signed to relatively affordable contracts.
Jose Calderon will be a free agent in the summer of 2013, but Bargnani is under contract for an average of $11 million a year through the next three seasons.
Not only do the Raptors seem like a team that should rebuild, it appears that they have the necessary movable parts to facilitate the rebuilding process.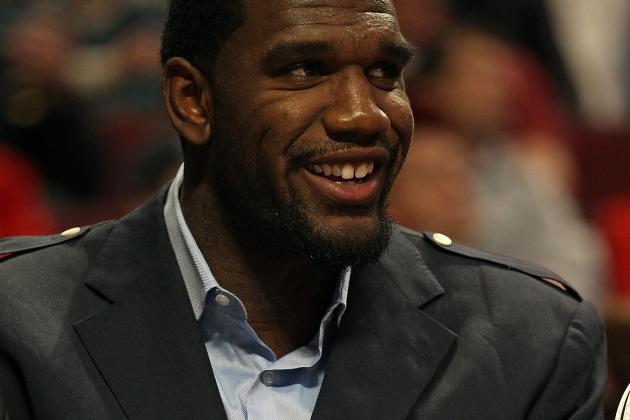 Jonathan Daniel/Getty Images
Greg Oden has spent most of his career wearing nice suits while rehabilitating from injuries.
Normally a team with a 20-21 record that's only one-and-a-half games removed from the eighth playoff spot wouldn't be a team that needs to embark on a rebuilding mission.
The current Portland Trailblazers aren't normal though.
This is a team with a toxic combination of players who are on soon-to-be-expiring contracts, older veterans, and young players who want to feel like there is a reason to be optimistic.
The Blazers have Nicolas Batum and LaMarcus Aldridge. Both players are very talented, but after that, the team is really a shell of what it should be.
Greg Oden, who was the number one overall pick in the 2007 NBA Draft, has never been able to stay healthy, and there's little indication that will change dramatically.
Brandon Roy was an All-Star shooting guard who retired this past offseason at the age of 27 due to degenerative knee condition. There's no one specific person to blame; it's been a string of terrible luck that's cost the franchise not one, but two All-Star caliber players.
It's too much to recover from using band-aids. The Blazers need to gut the roster and rebuild. Marcus Camby and Raymond Felton can walk after this season. Jamal Crawford could be traded this week. Only a few players remain on the roster with long term contracts, and they're not expensive contracts.
The Blazers are a team used to being competitive, and a rebuilding process would bring about some rough seasons, rougher than the one they're currently experiencing. It could be worth it though.
Band-aids weren't enough to get Oden and Roy back to health, and they probably won't be enough to get the Blazers as a team back into serious contention either. They're going to have to start over.