The Fail for Nail: Nail Yakupov and 11 Prospects the Maple Leafs Could Target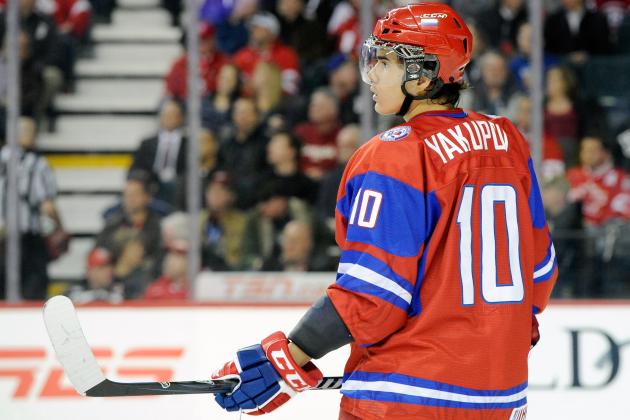 Richard Wolowicz/Getty Images

The Maple Leafs at Christmas time were a playoff team, probably not even thinking of what may happen if they fall apart. Brian Burke, in a deep draft, was quoted as saying, he'd move a first round pick again if he felt like it would improve his team.
But guess what, the Leafs fell apart, and luckily for Brian Burke, he did not give up a pick in the process.
Not only have the Leafs fired their head coach, they've brought in a new coach and still managed to struggle. Usually when teams change coaches, you see a change in the team, but with this team, that change has not happened yet.
With Joffrey Lupul out for possibly the season, the Leafs have struggled to score since they lost him against the Boston Bruins.
With that said, the Leafs currently sit in a tie for sixth last in the NHL, tied with the Anaheim Ducks and Minnesota Wild.
If the New York Islanders and Carolina Hurricanes win one more game than the Leafs down the stretch, the Leafs will finish 4th last in the NHL.
A pessimist would look at this as a complete bust of a season, but I look at it as optimistically as possible.
The Leafs are not a playoff team, and I've said it before. Getting more young talent and hopefully making your farm system stacked would allow for GM Brian Burke to trade some of them for NHL ready talent.
Anyways, here's the list of 10 possible draft picks the Leafs should explore, depending on where they finish this season.
Begin Slideshow

»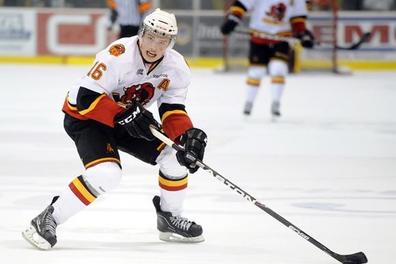 Brendan Gaunce is your typical NHL power forward.
Tipping the scales at over 200 pounds, and six-foot-two, Gaunce already has NHL size and strength and may be one of the first players taken in the 2012 NHL Draft.
He's got the potential to be a leader anywhere he goes, having great leadership qualities. He's a good two-way forward, but, his skating could use some work. He tries to model his game after Brendan Shanahan, his idol growing up.
To some surprise, Gaunce is a local kid, having played his midget and minor league hockey in the Markham area.
NHL Comparison: David Backes
Girgensons, a native of Riga, Lativa, may not seem like your prototypical top draft pick, but he may be a good steal at the 8-13 range.
At over 6'2" he's got the height, and like most NHL prospects, will need to add some muscle to that NHL-ready frame.
You could've said the same thing about a certain Slovenian center taken 11th overall by the Los Angeles Kings.
He can play in any situation and does so with relative ease. He could stand to play a bit more physical and could use some more work on his skating, but his potential is limitless.
NHL Comparison: Anze Kopitar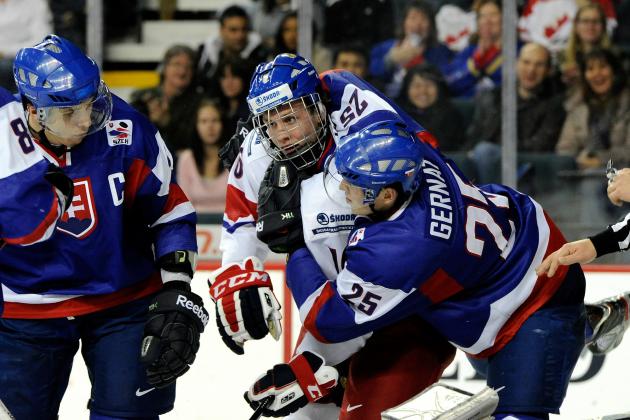 Richard Wolowicz/Getty Images

A very skilled, large center who plays for the Kitchener Rangers, Faksa's draft stock has risen dramatically this year as he's leading all rookies in scoring in the OHL.
Coming in at 6'3" and 202 pounds, Faksa has the NHL type of body, and has experience playing the North American game, which should bode well come draft time.
It will all depend on his playoffs with the Rangers.
If Faksa continues his rise, he should garner top eight consideration. If he falls off, however, you're looking more at the 10-20 range for Faksa.
NHL Comparison: Pavel Datsyuk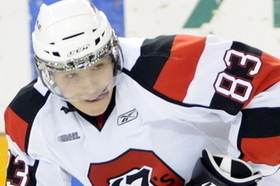 Cody Ceci is nearly a point per game defender in the OHL as an 18-year-old and his progression as a defenceman has been remarkable to say the least.
In one game against the Sarnia Sting, Ceci was matched up against Nail Yakupov, generally regarded as the top overall pick this year, and he shut him down.
Blessed with an absolute cannon from the point, Ceci has the potential to be an all-star defenceman in the NHL.
NHL Comparison: Brent Seabrook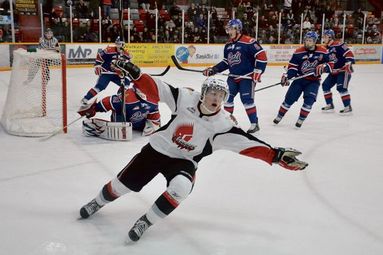 Morgan Rielly may be the most prolific offensive defenceman available at this draft.
Blessed with good skating ability, a hard shot, and most importantly, a great head for the game, if it weren't for a serious knee injury, Rielly would likely have made Team Canada for this years World Juniors.
How does he fit into the Leafs plans with already a fairly deep defence corps? Right at the top.
Rielly has the ability to control the game with how he plays, and has loads of patience to help him make decisions in his own end, as well as in the offensive zone.
NHL Comparison: Brian Rafalski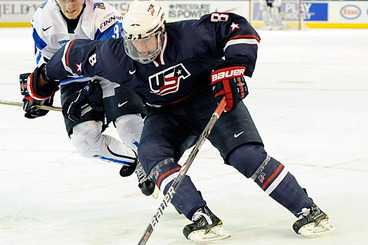 Another one of those Brian Burke type of players.
As Burke likes to say, he likes to build a team from the goalie out. Since the Draft is likely not a great spot right now to improve your goaltending, the Leafs could do quite well by adding Trouba to their long term plans.
Blessed with a cannon of a shot, Trouba has the potential to be a valuable piece on the powerplay.
Trouba also isn't afraid to be physical out there, and by the time he hits the NHL, he should be roughly 6'3" and 200 pounds, which is enough frame to dish out big hits and still play an offensive game.
NHL Comparison: Erik Johnson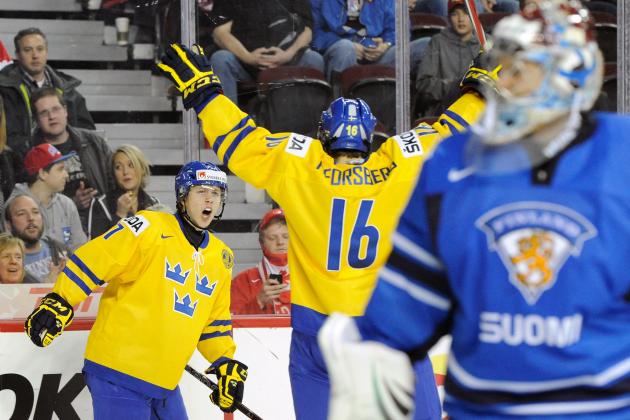 Richard Wolowicz/Getty Images

Forsberg is likely the top draft eligible player not playing in North America at this time.
He has elite level speed and a great first step with decent size and decent strength.
But it is his explosive shot, skill, and elusive speed that will likely result in Forsberg being taken in the top five this year.
He is playing for the Swedish elite league team Leksands at the age of 17, and really hasn't missed a beat. With 17 points in 43 games, Forsberg has shown that he can play against grown men.
Against players his own age, Forsberg was just dominant in the Under 20's in Sweden getting 40 points in 36 games.
NHL Comparison: Loui Eriksson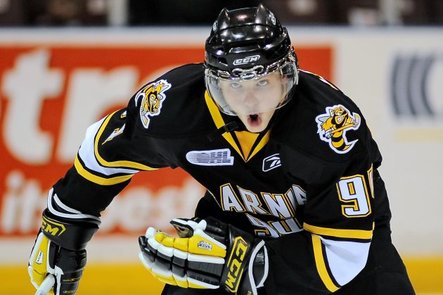 A name often forgotten about amongst some experts, Galchenyuk has the potential to be one of the best players in this draft once its all said and done.
In his draft year, he was unlucky enough to injure his knee quite badly and is likely out for the year.
However, Galchenyuk, unlike many Russians, plays a North American style game. Let me clarify, he's a Russian-American, not a Russian, as he was born in the United States to Russian parents.
Galchenyuk is very defensively responsible, is a good skater, has good hands, and a good shot. He's just an overall good player.
NHL Comparison: Jonathan Toews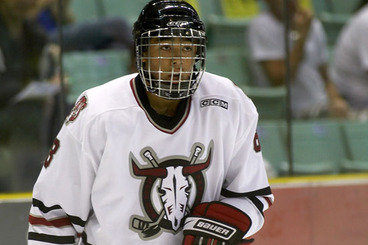 Likely my pick if I were general manager of the Toronto Maple Leafs, Dumba is just a pure beast both offensively, and in the intimidation department.
Dumba has a gun for a shot from the point, and he skates very well for his size, but its his ability to make the open ice hit, play physical, and really make it a chore to get across the blue-line while he is out there that I like.
Already with 20 goals on the season and nearly averaging a point per game, Dumba is showing that even at 18, he can compete with the big boys of the WHL.
Look for Dumba to go as high as two to the Edmonton Oilers (currently), whom could use an elite level defenceman to add to the fold.
If they choose to pass on him, the Leafs could land him if they trade up, fall even further, or manage to grab him after the top 5, but that is extremely unlikely.
NHL Comparison: Dion Phaneuf, but better defensively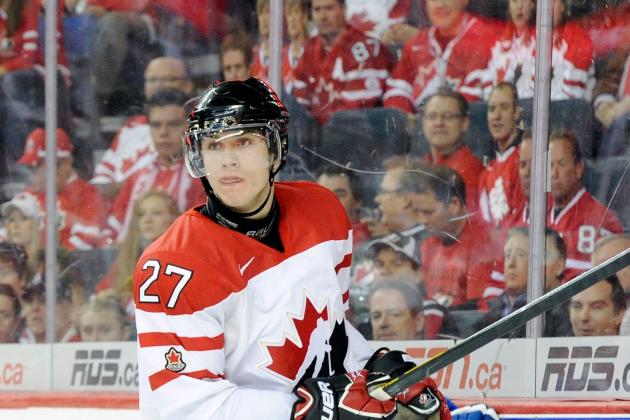 Richard Wolowicz/Getty Images

Ryan Murray has a terrible World Juniors in many people's minds. He just looked a tad overwhelmed and often was found on the other end of a goal against.
However, Murray should still be looked upon as a top level pick, garnering top 5 or even top 2 consideration this year.
Murray is your typical strong, defensively able defenceman who is usually never found out of position. He has great leadership qualities and will likely be a Captain of a team down the road.
His ability to never get fazed on the ice is likely the main reason he could go as high as second to the Oilers again.
As for the Leafs, Murray could land on their laps if he is indeed passed upon by the Oilers. Another option is taking him if the Leafs land in third after the draft lottery.
NHL Comparison: A Bigger Scott Niedermayer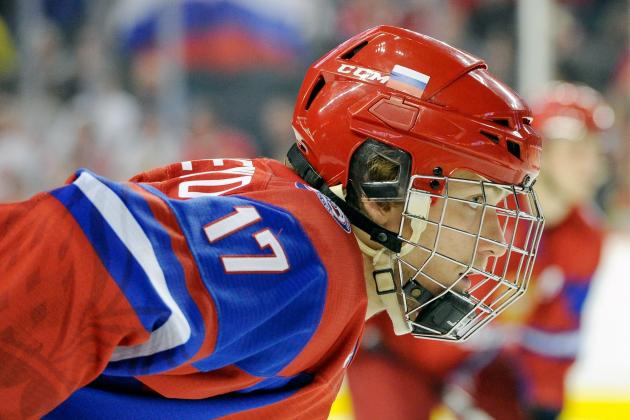 Richard Wolowicz/Getty Images

An absolute great playmaker, Grigorenko, at nearly 6'3" 200 pounds, already has the NHL size many clubs are looking for.
Grigorenko will likely contribute immediately to any NHL team that drafts him.
Well at least out of the lottery bound teams.
The most effective part of his game is actually thinking the game. He's got a great hockey IQ which helps him not look lost out there and make stupid mistakes, something the Leafs already do enough of already.
With over 84 points in just 57 games, Grigorenko has proved he can handle the Canadian game, albeit, its in the QMJHL.
NHL Comparison: Evgeni Malkin or Joe Thornton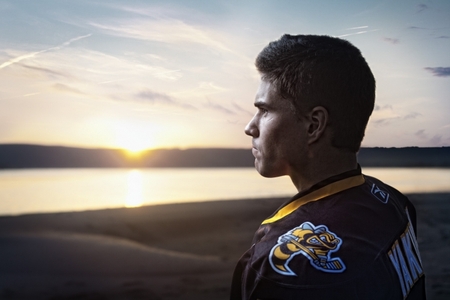 In my opinion, easily the top overall selection of this years NHL draft.
After a steady performance at the World Juniors, Yakupov managed to get hurt and decided to skip the top prospects game.
Skipping the game was probably the wrong decision, but it shouldn't hurt his stock that much.
At just about six feet tall and 180 pounds, Yakupov plays bigger than his size dictates. He's very elusive, but is not afraid to play in the corners and dig out loose pucks.
The Leafs will likely not have a chance at him, but I included him for the rare chance the Leafs managed to win the NHL Draft Lottery and select him with the top overall selection.
NHL Comparison: A Smaller Alex Ovechkin or Pavel Bure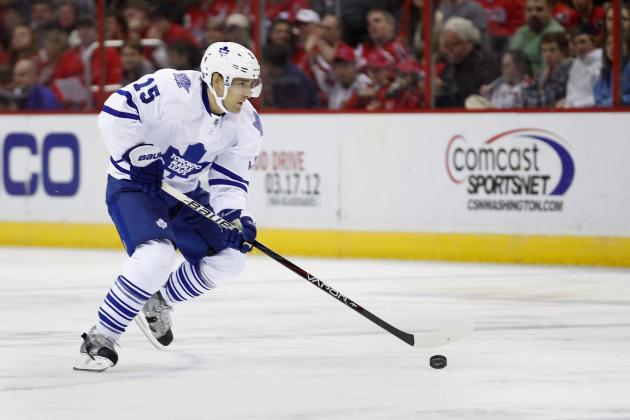 Rob Carr/Getty Images

For many, this may seem like a mock draft, but it is not.
These are all players whom I believe would fit into the Leafs long term plans.
Here's how to read into my decisions.
Top 4 Picks- If the Leafs manage to move up in the draft via lottery, they should select one of these four.
Middle 4 Picks- If the Leafs stay in their current situation, they should be able to nab one of these four.
Last 4 Picks- If the Leafs manage to win more down the stretch, but still come in the 10-14 range of the NHL lottery, they should consider these four players.
Thanks for Reading.