NCAA Tournament 2012: The 8 Most Intriguing Match-Ups of the Second Round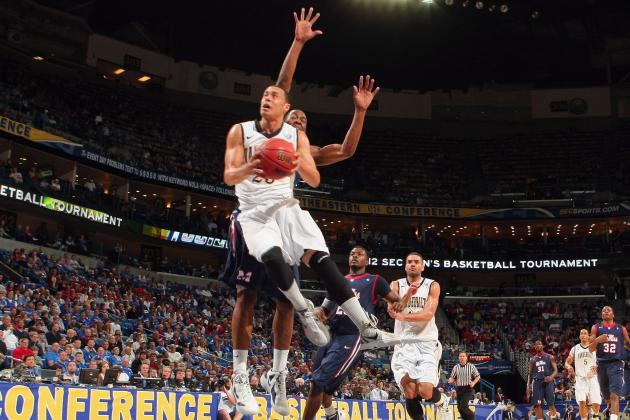 Chris Graythen/Getty Images

After months of grueling anticipation, it has finally arrived. With Selection Sunday in the books, the NCAA Tournament is officially off and running.
March Madness is a culmination of everything American sports is about: unparalleled fervor, stunning levels of uncertainty, and a de-facto national holiday for the public and media alike.
With fans frantically filling out their brackets and viewers anxiously hopping from one channel to the next, the "Madness" extends beyond the court. Unlike other major sporting events, March Madness works because it fosters involvement and caters to the consumer; it's an experience for all.
When the field of 64 kicks off on Thursday, all eyes will be on Kentucky, Syracuse, North Carolina, and the other juggernauts of 2012. But the second round slate of games features some high-profile squads on upset alert, as well as a few enticing evenly-matched contests.
Will VCU pull off another improbable Cinderella run? Who will advance in Harvard and Vanderbilt's "battle of the brains?" Can UConn go deep into the Dance without Kemba Walker leading the way? And just how many points will Doug McDermott drop on a national stage?
All of these questions, plus countless more, will encompass this week's action. Let's take a look at the eight most appealing match-ups of the second round.
Begin Slideshow

»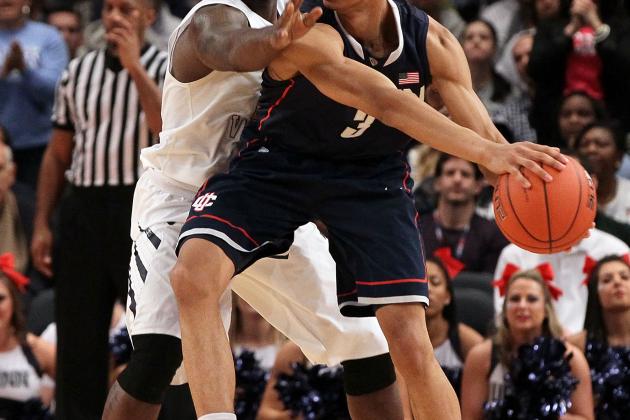 Jim McIsaac/Getty Images

With Jim Calhoun back on the bench, the Huskies should see an about-face in their identity and focus.
Fresh off a competitive showing against number-one seeded Syracuse in the Big East Tournament, the defending national champions have become popular sleeper picks to advance far in the South Region.
But Iowa State is a formidable foe, flaunting regular-season Big-12 victories over Kansas and Baylor. The Cyclone's perimeter prowess could cause serious trouble for UConn, who allots over seven threes per game.
With looming punishments stemming from an NCAA violation of academic standards, this may be the last Tournament look the get Huskies for a few years, so don't be surprised if Jeremy Lamb, Shabazz Napier and company look to make it count.
Connecticut inflicts most of its offensive damage on the low-post, and aside from 6'11" center Jordan Railey, the Cyclones fall short in interior physicality.
Predicted Winner - Connecticut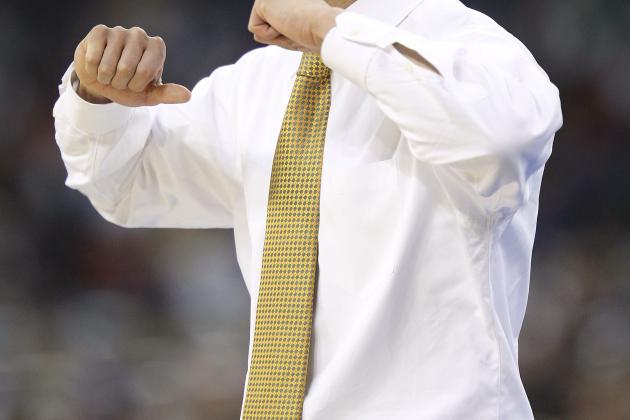 Andy Lyons/Getty Images

In last year's tournament, Shaka Smart and the Virginia Commonwealth Rams shocked the nation with an indelible Final Four run that nobody could have seen coming.
This year, they'll have to start by shocking the Shockers.
Wichita State is garnering a ton of hype as a favorite to upset Duke, Kentucky, and the other major players in the South. The high-flying Shockers averaged 77.7 points per game this year, good for 15th-best in the nation.
With seniors Garrett Stutz and Joe Ragland both shooting over 55% from the field, Wichita State's offense will pose a serious threat to opponents.
But Smart's Rams won't be taken lightly this year, and their second round clash should be a good one.
Ultimately, Wichita's size, coupled with VCU's shooting inconsistencies (as a team, they shot just .410, good for 286th in Division 1) should power the Shockers onward.
Predicted Winner - Wichita State
Jeff Zelevansky/Getty Images

Billy Donovan and the Gators have no shortage of NCAA Tournament experience, earning their twelfth bid in the past fourteen years.
After last year's trip to the Elite Eight and a recent three-point loss to top-seeded Kentucky in the SEC Conference Tournament, Florida is quietly building their case for another stellar run in 2012.
Meanwhile, the Virginia Cavaliers will be making just their third tourney appearance in a decade and a half.
It's truly a tale of two programs when the Cavaliers and Gators clash on Friday, and all signs point to an extremely competitive affair.
Florida's acclaimed ball movement meets UVa's nationally top-ranked defensive efficiency. After consecutive single-possession losses to UNC and Florida State, the Cavs are another popular upset pick in the West Region.
Much of this game lies on the shoulders of forward Mike Scott, who is the team's leading rebounder and scorer by a considerable margin. One of the most exciting players to watch in the ACC, Scott's presence will determine whether this game moves at Virginia's controlled tempo or Florida's fast-break style.
Losers of three of their last four, Florida is running for their tournament lives to avoid the "upset alert" spotlight.
Predicted Winner - Virginia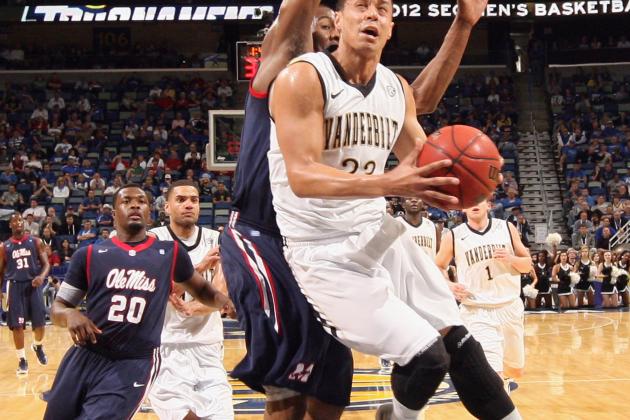 Chris Graythen/Getty Images

At first, this match-up harbors painfully overdone jabs about SAT scores. Per U.S. News' national university rankings, Vanderbilt and Harvard are two top-twenty academic programs who will also put on quite a show on the hardwood.
The Commodores moved from middle-of-the-pack to the fringes of the college basketball limelight with their surprise victory over Kentucky to claim the SEC Tournament. Now, fifth-seeded Vanderbilt sees a second-round game against Harvard, who advanced to their first Big Dance in over fifty years with an Ivy League championship.
Vandy's hard-nosed style of play might be too much for untested Harvard, who's lifeblood is perimeter shooting.
However, the fifth vs. twelfth seed match-ups have (historically) been volatile and prone to upsets, making this contest all the more interesting.
John Jenkins, the SEC Tournament MVP, boasts the offensive prowess and star power that Harvard lacks. Averaging around 20 points per night, he will be the key to victory in the "battle of the brains".
Predicted Winner - Vanderbilt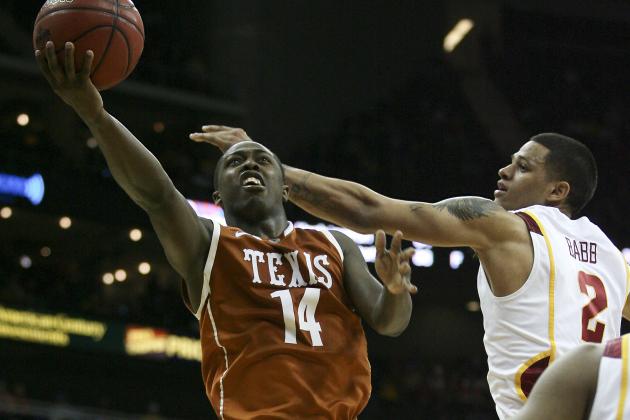 Ed Zurga/Getty Images

In a game that features two strikingly similar offensive styles, Texas and Cincinnati headline one of the most intriguing contests that the second round has to offer.
Both teams average around 65 possessions per game, struggle from behind the arc, and thrive off of a dominant backcourt.
The key difference in this one, however, will be Cincinnati's stingy ball control vs. the Longhorns' fast-paced, high-risk/high-reward mantra.
The Bearcats impressed in the Big East Tournament, while Texas got hot at the right time, winning a few key contests down the stretch to earn an invitation to Dance as a bubble team.
With Longhorns junior J'Covan Brown and the Bearcats' Dion Dixon and Sean Kilpatrick, Nashville will see no dearth of stars on Friday.
Predicted Winner - Cincinnati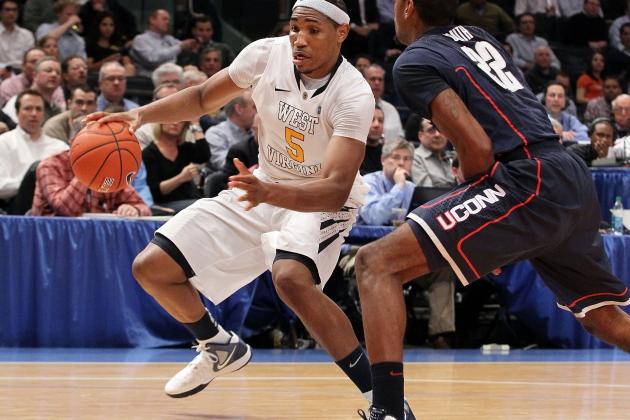 Jim McIsaac/Getty Images

Gonzaga and West Virginia have become staples in March Madness with their fourteenth (Gonzaga) and fifth (West Virginia) straight births, respectively, in 2012.
Two of the most consistent, well-organized programs in all of college basketball clash in the East Region this year in what should be a thriller.
Gonzaga's physicality and impregnability on the glass make them a daunting opponent, and as a seven-seed, they have a chance to do some serious damage in this bracket.
West Virginia is no slouch either, flaunting an impressive one-two punch of Kevin Jones and Darryl Bryant that combines for over 35 points per game.
Like Texas, the Bulldogs have struggled with turnovers this season, and WVU will pull out all stops to light up the scoreboard and give the 'Zags a run for their money. Ultimately, however, size and defensive consistency make Gonzaga the slight favorite in one of the toughest games for "bracketologists" to decipher.
Predicted Winner - Gonzaga
Eric Francis/Getty Images

After sending shockwaves through the NCAA with their national championship on the gridiron, the Crimson Tide are now putting on a compelling show on the basketball court as well.
Dual threat JaMychal Green and Tony Mitchell anchor a sturdy Alabama backcourt, and after appearing in the NIT Finals in 2011, the Crimson Tide are building a case to make some noise in the tourney this year.
But all eyes will be on Creighton's All-American forward, sophomore Doug McDermott. Averaging over 23 points per game and adding 8.2 boards, McDermott has quietly emerged as one of the nation's premier talents.
Will Alabama's position in a powerhouse conference guide them to victory? Or will McDermott and the Bluejays represent the Missouri Valley Conference proudly? That remains to be seen.
Predicted Winner - Creighton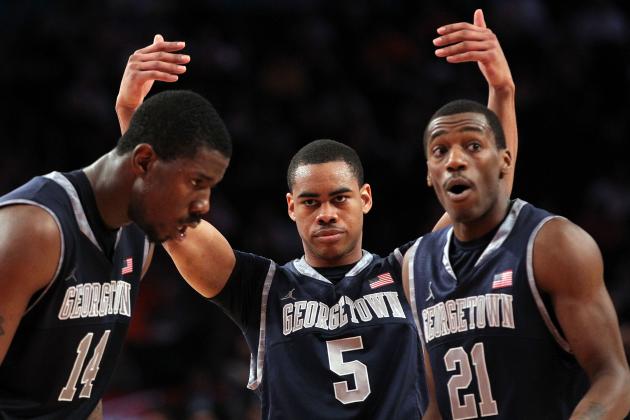 Michael Heiman/Getty Images

At first glance, a three seed taking on a 14 seed doesn't seem to hold the allure or competitive nature that the other games on this list have.
But when you factor in the Hoyas' perpetual status as an "upset alert" victim and Belmont's unbridled promise, this contest becomes extremely interesting.
Georgetown's back-door Princeton offense has been efficient all year, but a double overtime loss to the Bearcats in the Big East Tournament has the chance of an early tourney exit looming once again for the Hoyas. Still, seniors Jason Clark and Henry Sims have had spectacular 2011-12 campaigns.
Belmont, on the other end of the spectrum, generates intrigue because of their impressive offense, averaging over 81 points per night. The Bruins gave Duke a run for their money earlier in the season, and enjoy one of the best turnover-to-assist ratios in the country.
With both teams exemplifying efficient offense, expect this game to be one of the closest all week.
Predicted Winner - Belmont